Industrials/Aerospace & Defense
Whether you are an emerging entrepreneur or an established business, we can help you discover opportunities in this dynamic global sector with our international reach and in-depth expertise. We watch out for key factors that drive growth and efficiency, such as outsourcing, predictive maintenance, automation, connectivity and the deployment of technology and sustainable solutions.
As a leading independent global investment bank, we offer a wide range of advisory and capital raising services as well as complex cross-border expertise to both emerging and established companies. Our idea-driven M&A & Financial Advisory, Equity Capital Markets, Debt Advisory & Restructuring and Financial Sponsors services are tailored to helping our clients achieve their strategic and financial goals.
Aerospace & Defense
Providing clients with truly global reach and local market access, our Aerospace & Defense team is a highly integrated group of professionals in the US, the UK, France and the Middle-East. We bring our significant local knowledge and industry expertise, along with our cross-border capabilities and global access, to each engagement. That is why we have executed both M&A and Capital Markets transactions with some of the most well-known Aerospace & Defense companies in North America and Europe.
What sets us apart is our ability to combine a global perspective and industry expertise to identify and unlock market opportunities across the Industrials sector. Although we have in depth knowledge across the sector, we have a particular focus on:
Aerospace & Defense
Industrial Technology
We have a strong transaction track record, on behalf of our clients. supporting our clients through deals from start to finish, delivering execution and advice of the highest quality. See some of our recent transactions below:
Our Industrials transactions

US$85m
September 2022
Spire Global
Sole Agent (ATM Offering)
View transaction detail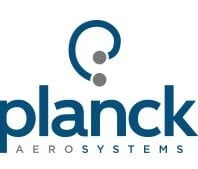 August 2022
Planck Aerosystems, Inc.
Exclusive Financial Advisor (Sell side)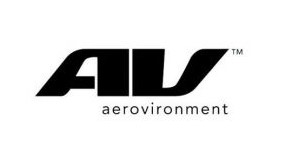 View transaction detail
Meet our Industrials/Aerospace & Defense team
We believe in developing and nurturing long term client partnerships. Our Industrials sector team is keen to explore new opportunities and can offer our clients access to global capital markets due to our expertise across multiple regions. That means we can offer our clients highly relevant services. Please get in touch if you would like to find out more.
We have the independence and agility to offer clients sector-focused and idea-driven M&A Advisory, Equity Capital Markets, Debt Advisory and Restructuring and Financial Sponsors services.
We have extensive operations in Asia, Australia, Canada, the Middle-East, the UK & Europe and the US.
Discover our upcoming events around the world.
Our analysts have in-depth knowledge and offer unique, informed insights that clients can access through our research portal.
Our sector coverage includes:
Aerospace and Defense
Agriculture
Airlines and Aerospace
Auto Components
Building Products & Materials
Engineering and Construction
Environmental and Industrial Goods and Services
Equipment
Industrials
Infrastructure
Manufacturing Technology
Pipelines, Power and Utilities
Sustainability
We provide access to global capital markets, connecting the right idea with the right client at the right time through our experienced team.
We have the contacts and expertise to help you find the right investors to speak to.
Enjoy key investment insights from Quest®, our innovative online platform or get help, advice and support directly from our research and sales teams.
Our dedicated team ensured that all of our business areas that were affected by MiFID II / MiFIR were prepared for the 3rd of January.
How can we help?
If you would like to find out more about Canaccord Genuity or any of our services, please get in touch.