Real Estate
This global sector is underpinned by the volume and velocity of international capital seeking to invest in an increasingly broad range of geographies and uses. By combining our global resources and local expertise, we are able to generate actionable investment opportunities that bring our institutional and corporate clients together.
As a leading independent global investment bank, we offer a wide range of advisory and capital markets services as well as complex cross-border expertise to both emerging and established companies. Our idea-driven M&A & Financial Advisory, Equity Capital Markets, Debt Advisory & Restructuring and Financial Sponsors services are tailored to helping our real estate clients achieve their strategic and financial goals.
Since 2006, no other investment dealer in Canada has led and participated in more financings or advised on the creation of more Real Estate Investment Trusts (REITs) than we have. And in the US, we are one of the most active Equity REIT underwriters, including the #1 non-lending ATM (At-the-Market) offering agent.
We cover a wide range of real estate asset classes including office, retail, industrial, residential, seniors living, healthcare, lodging, and self-storage in Canada, in addition to student housing, triple net lease, data centers, prison and multifamily properties in the US.
Within these segments, our coverage spans the following groups:
REITs
REOCs
Asset managers
Lenders
Developers
Our Real Estate transactions
See some of our recent transactions below:
More like this

August 2022
Brookfield Infrastructure Partners
View transaction detail

US$46.5m
November 2021
Flagship Communities REIT
View transaction detail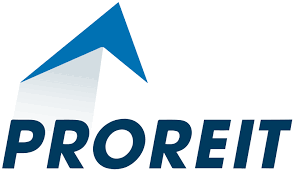 C$69m
October 2021
PRO Real Estate Investment Trust
View transaction detail
Meet our Real Estate team
We believe in developing and nurturing long term client partnerships. Our Real Estate sector team is keen to explore new opportunities and can offer our clients access to global capital markets due to our expertise across multiple regions. That means we can offer our clients highly relevant services. Please get in touch if you'd like to find out more.
We have the independence and agility to offer clients sector-focused and idea-driven M&A Advisory, Equity Capital Markets, Debt Advisory and Restructuring and Financial Sponsors services.
We have extensive operations in Asia, Australia, Canada, the Middle-East, the UK & Europe and the US.
Discover our upcoming events around the world.
Our analysts have in-depth knowledge and offer unique, informed insights that clients can access through our research portal.
Our sector coverage includes:
Real Estate
Real Estate Investment Trusts
We provide access to global capital markets, connecting the right idea with the right client at the right time through our experienced team.
We have the contacts and expertise to help you find the right investors to speak to.
Enjoy key investment insights from Quest®, our innovative online platform or get help, advice and support directly from our research and sales teams.
Our dedicated team ensured that all of our business areas that were affected by MiFID II / MiFIR were prepared for the 3rd of January.
How can we help?
If you would like to find out more about Canaccord Genuity or any of our services, please get in touch.