Technology
From Big Data Analytic and Connectivity Technologies to Digital Media, we have the agility to help you navigate this dynamic, fast-growing sector.
As a leading independent global investment bank, we offer a wide range of advisory and capital raising services as well as complex cross-border expertise to both emerging and established companies. Our idea-driven M&A & Financial Advisory, Equity Capital Markets, Debt Advisory & Restructuring and Financial Sponsors services are tailored to helping our clients achieve their strategic and financial goals.
We have seen a lot of recent activity in core sub sectors, including:
Agency & Marketing Services
Consumer & Retail
Crypto/Blockchain
Digital Advertising
Digital Media/Commerce
Esports
Financial Technology
Hardware
Internet
Internet of things
Marketing Technology
Traditional Media
Software
Tech-Enabled Services
Our Technology transactions
We've executed a number of deals ranging in value from US$25 million to over US$1 billion over the last few years, including some transformational mandates. We have close relationships with strategic and financial buyers.
See some of our recent transactions below:
More like this

March 2023
Shift7 Digital
Financial Advisor to Shift7 Digital on its Sale to Merkle

View transaction detail

Financial Advisor to TI Health on its Sale to Real Chemistry

View transaction detail

Exclusive Financial Advisor (Sell side)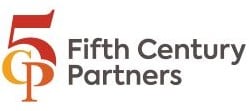 View transaction detail
Meet our Technology team
We believe in developing and nurturing long term client partnerships. Our Technology sector team has the agility to recognize new opportunities and can offer our clients access to global capital markets due to our expertise across multiple regions. That means we can offer our clients highly relevant services. Please get in touch if you'd like to find out more.
We have the independence and agility to offer clients sector-focused and idea-driven M&A Advisory, Equity Capital Markets, Debt Advisory and Restructuring and Financial Sponsors services.
We have extensive operations in Asia, Australia, Canada, the Middle-East, the UK & Europe and the US.
Discover our upcoming events around the world.
Our analysts have in-depth knowledge and offer unique, informed insights that clients can access through our research portal.
Our sector coverage includes:
Digital Media

Financial Technology

Hardware

Internet

Internet of Things

Software

Tech-enabled Services
We provide access to global capital markets, connecting the right idea with the right client at the right time through our experienced team.
We have the contacts and expertise to help you find the right investors to speak to.
Enjoy key investment insights from Quest®, our innovative online platform or get help, advice and support directly from our research and sales teams.
Our dedicated team ensured that all of our business areas that were affected by MiFID II / MiFIR were prepared for the 3rd of January.
How can we help?
If you would like to find out more about Canaccord Genuity or any of our services, please get in touch.