M&A and Financial Advisory
We advise on a wide variety of M&A advisory transactions and structures, including cross-border, friendly and hostile public take-over transactions, mergers, as well as private acquisitions and divestments.
We also provide advisory services to companies, Boards of Directors and Independent/Special Committees.
By working in partnership with you, we can identify and assess strategic opportunities and alternatives, offering you objective advice, informed expertise and original, value-added ideas. Our global presence and expertise enables us to offer you advice and access on complex cross-border services.
And we also appreciate the requirement to handle your most sensitive assignments with absolute discretion to secure your competitive and tactical advantage. We value and respect relationships as we execute to achieve your objectives.
Our experience includes the following:
Mergers & Acquisitions

Cross-Border

Divestitures / Carve-Outs

Corporate Preparedness / Take-Over Defense

Activist Shareholders

Independent / Special Committee
Our transactions
See some of our recent transactions below:

Financial Advisor to QuickFrame on its Sale to MNTN
View transaction detail

January 2022
Acorn Influence, Inc.
Financial Advisor to Acorn Influence, Inc. on its Sale to New Engen


View transaction detail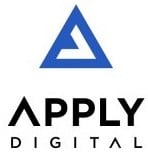 January 2022
Apply Digital
Financial Advisor to Apply Digital on its Growth Investment from Interlock Equity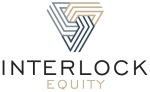 View transaction detail
Meet our team
We believe in developing and nurturing long term client partnerships. Our M&A Advisory team is keen to explore new opportunities and offer our clients highly relevant services. Please get in touch if you would like to find out more.
We cover a wide range of sectors globally and have the agility to work with our colleagues worldwide to assess strategic opportunities.
We have extensive operations in Asia, Australia, Canada, the Middle-East, the UK & Europe and the US.
Discover our upcoming events around the world.
Company information as at 31 March 2021. Transactions with undisclosed values not included in total value figure.
How can we help?
If you would like to find out more about Canaccord Genuity or any of our services, please get in touch.