Environmental Impact Acquisition Corp._Aug 2021
Environmental Impact Acquisition Corp.
August 2021

US$1.2b
Financial Advisor on Pending Merger with GreenLight Biosciences

US$1.2b
Canaccord Genuity Acts as Exclusive Financial Advisor to Environmental Impact Acquisition Corp. (Nasdaq:ENVI), a Canaccord Genuity Sponsored SPAC, on its Pending Merger with GreenLight Biosciences
GreenLight Biosciences announces business agreement with Environmental Impact Acquisition Corp. to become publicly traded company, allowing it to better harness its breakthrough platform to develop and produce RNA for human therapies and agriculture.
Transaction expected to be completed in the fourth quarter of 2021; after the transaction closes, the combined company will be listed on Nasdaq with an estimated enterprise value of $1.2 billion.

Canaccord Genuity is pleased to announce that it has advised Environmental Impact Acquisition Corp. (Nasdaq:ENVI), a Canaccord Genuity sponsored special acquisition company, on its pending merger with GreenLight Biosciences ("GreenLight"), a biotechnology company dedicated to making ribonucleic acid (RNA) products affordable and accessible for human health and agriculture. The two companies have entered into a definitive business combination agreement that will result in GreenLight becoming a publicly listed company on NASDAQ.
Following the close, GreenLight will have a pro forma enterprise value of approximately $1.2 billion based on the $10.00 per share price of ENVI common stock. The transaction will provide estimated proceeds to fund operations of $282 million assuming delivery of the full amount held in trust by ENVI. This includes $105 million in proceeds from a fully committed common stock PIPE transaction priced at $10.00 per share, demonstrating strong support from investors including S2G Ventures, Cormorant Asset Management, Morningside Venture Investments, Hudson Bay Capital, BNP Paribas Ecosystem Restoration Fund, The Jeremy and Hannelore Grantham Environmental Trust, Continental Grain Company, Pura Vida Investments LLC, Xeraya Capital, and MLS Fund II/Spruce.
GreenLight Biosciences is an integrated life sciences company with a breakthrough biomanufacturing platform for discovering, developing, scaling, and commercializing ribonucleic acid (RNA) solutions at volume for a diverse product pipeline across agriculture and human health. Applications include vaccine development, pandemic preparation, crop management, and plant protection. The GreenLight team values diversity, inclusion, and equality and uses collaboration to remain scientifically imaginative and passionately focused on making a difference in the world.
Proceeds from the transaction are expected to provide GreenLight with the capital needed to advance the following priorities:
For crop management and plant protection, GreenLight's most advanced products in development are RNA-based pesticides aimed at protecting honeybees, which are key plant pollinators, from the parasitic varroa destructor mite, and protecting staple food products from destructive insect pests. The traditional chemical pesticides currently in use face increasing consumer opposition and the threat of outright bans due to concerns over their damage to the environment. In addition, crop-destructive pests have developed resistance to many traditional pesticides. Also, the non-specificity of traditional pesticides can result in the unintended killing of insects that are beneficial to crops.
For human health, GreenLight is developing an mRNA manufacturing platform aimed at providing mRNA-based therapeutics at scale and an appropriate price for global needs. The company's lead vaccine programs include vaccine candidates for Covid-19 and influenza. Earlier-stage programs are being developed to address other unmet medical needs, such as sickle cell disease.
Environmental Impact Acquisition Corp. is a blank check company incorporated for the purpose of effecting a merger, capital stock exchange, asset acquisition, stock purchase, reorganization, or other similar business combination with one or more businesses. While the Company may pursue a business combination target in any industry or geographic region, the Company intends to focus on identifying businesses that offer products, services and technologies that, in addition to serving the needs of customers, generate positive impacts for the environment. The Company is sponsored by CG Investments Inc. VI, an affiliate of Canaccord Genuity, which manages several investment vehicles.
The Boards of Directors of Environmental Impact Acquisition Corp. and GreenLight have approved the transaction. The transaction will require the approval of the stockholders of both Environmental Impact Acquisition Corp. and GreenLight and is subject to other customary closing conditions, including the receipt of certain regulatory approvals. The transaction is expected to close in the fourth quarter of 2021.
Canaccord Genuity, with a team led by Dan Coyne, Marc Marano, Jennifer Pardi, Brian O'Conner, Tom Gabel, David Istock, Eugene Rozelman and Chris DiPietro, served as an exclusive financial advisor to Environmental Impact Acquisition Corp.
More like this

US$2b
Financial/Capital Markets Advisor

US$1.2b
August 2021
Environmental Impact Acquisition Corp.
Financial Advisor on Pending Merger with GreenLight Biosciences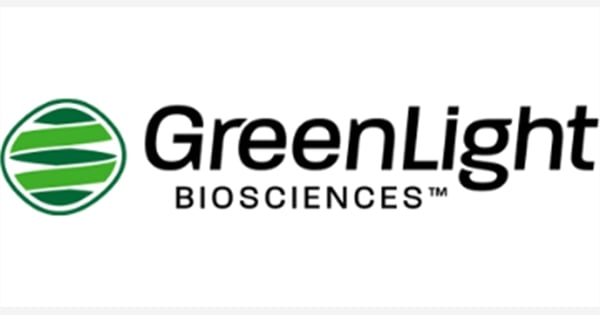 View transaction detail

US$2b
July 2021
Hyzon Motors Inc.
Financial/Capital Markets Advisor