WestJet Airlines Ltd._march 2022
WestJet Airlines Ltd.
Pending Completion

Financial Advisor

Canaccord Genuity Acts as Financial Advisor to WestJet Airlines on its Pending Acquisition of Sunwing Airlines
Canaccord Genuity is pleased to announce that on March 2, 2022, its client, WestJet Airlines Ltd. ("WestJet") announced that they have entered into a definitive agreement pursuant to which WestJet will acquire Sunwing Vacations and Sunwing Airlines Inc. ("Sunwing"). Canaccord Genuity acted as financial advisor to WestJet.
Terms of the transaction were not disclosed.
The transaction will bring together two Canadian travel and tourism success stories to deliver new travel options and greater value for travellers in the rapidly expanding leisure and work-from-anywhere travel markets. The combination will enable both companies to protect and create jobs and rebuild strength in the Canadian travel industry at a critical time. Following the close of the transaction, a new tour operating business unit will be created under the WestJet Group, to include both Sunwing Vacations and WestJet Vacations, and will be led by Sunwing CEO Stephen Hunter. Sunwing's current shareholders will become equity holders in the WestJet Group.
In 26 years of serving Canadians, WestJet has cut airfares in half and increased the flying population in Canada to more than 50 per cent. WestJet launched in 1996 with three aircraft, 250 employees and five destinations, growing over the years to more than 180 aircraft, 14,000 employees and more than 100 destinations in 23 countries, pre-pandemic. Since the start of the pandemic, WestJet has built a layered framework of safety measures to ensure Canadians can continue to travel safely and responsibly through the airline's "Safety Above All" hygiene program.
As the largest integrated travel company in North America, Sunwing has more flights to the south than any other leisure carrier, with convenient direct service from airports across Canada, to popular sun destinations across the U.S., Caribbean, Mexico and Central America. This scale enables Sunwing to offer customers exclusive deals at top-rated resorts in the most popular vacation destinations as well as cruise packages and seasonal domestic flight service.
The Canaccord Genuity team included Chris Blackwell, Jason Robertson, Brad Cameron, Mark Silvestre, Jonah Simpson, Tony Yu, and Mark Joe from Investment Banking.
Canaccord Genuity LLC, Member FINRA/SIPC. Canaccord Genuity Corp., Member IIROC/Canadian Investor Protection Fund. Canaccord Genuity Limited, Authorized and Regulated by the Financial Conduct Authority, Member LSE. canaccordgenuity.com | © 2022 Canaccord Genuity
More like this

Pending Completion
WestJet Airlines Ltd.

View transaction detail

US$1.6b
March 2022
Tailwind Two Acquisition Corp.
Capital Markets Advisor (Financing)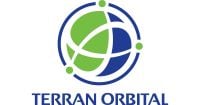 View transaction detail

£84.8m
Rule 3 Financial Adviser (Sell side)

View transaction detail
How can we help?
If you would like to find out more about Canaccord Genuity or any of our services, please get in touch.