Sports Venture Holdings_May2022
Sports Venture Holdings, Inc.
Pending Completion

Exclusive Financial Advisor (Combination)

Canaccord Genuity Acts as Exclusive Financial Advisor to Sports Venture Holdings, Parent of Bet99, on its Proposed Combination with Kings Entertainment Group
Canaccord Genuity is pleased to announce that on May 25, 2022, its client, Sports Venture Holdings Inc. ("SVH" or the "Company") announced it had entered into a definitive agreement (the "Transaction") to combine with Kings Entertainment Group Inc. ("KEG") (CSE:JKPT, OTC:JKPTF). Under the terms of the proposed Transaction, KEG will issue 31.0724 KEG shares for each share of SVH resulting in the issuance of approximately 518 million shares. This will result in SVH holding approximately ~87% of the common shares of the pro forma company on a fully-diluted treasury method basis.
Launching in 2020, Bet99 has created a premiere Canadian online sportsbook and casino and has now handled over $1.2 billion in bets across its platform. From CY2020 to CY2021, Bet99 grew net gaming revenue from ~$600k to ~$26 million and in just the first quarter ended March 31, 2022 they generated ~$12.2 million (equating to run-rate full year net gaming revenue of $49 million).
Bet99 has a longstanding relationship with Canaccord Genuity having raised over $16 million with the support of our wealth management and originations group.
The Canaccord Genuity team includes Dan Daviau, Michael Kogan, Todd Radons, Balraj Parhar, Matthias Eyford, and Mark Joe from Investment Banking with support from Graham Saunders in Origination.
More like this

Pending Completion
Sports Venture Holdings, Inc.
Exclusive Financial Advisor (Combination)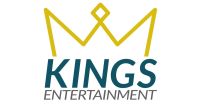 View transaction detail

£3m
September 2021
Gfinity plc
Nomad, Sole Bookrunner and Sole Broker
View transaction detail

US$2b

View transaction detail
How can we help?
If you would like to find out more about Canaccord Genuity or any of our services, please get in touch.