Kelso
November 2022

Financial Advisor to Kelso & Company on its Acquisition of DEFINITION 6

Canaccord Genuity Advises Kelso on its Acquisition of Leading Digital Customer Experience Agency DEFINITION 6
Award-Winning Customer Experience Agency will Merge with Kelso Portfolio Company and Global IT Consultancy Emtec
​​​​​​​
Canaccord Genuity is pleased to announce it has advised Kelso & Company on its acquisition of leading digital customer experience agency DEFINITION 6 ("D6") through a majority investment. D6 will merge with Emtec, Inc., a Kelso portfolio company, to create a global digital consultancy focused on helping clients navigate complex digital transformation journeys.
D6 is an award-winning customer experience agency that has combined strategy, creative, technology, and storytelling for more than 20 years. Based in Atlanta and New York City, with satellite offices in Los Angeles and San Francisco, D6 is behind high performing experiences and top campaigns for leading brands such as SAIA, HBO, Paramount+, Nextdoor, Siemens, Barnes & Noble College, and Nickelodeon.
Emtec is a global IT consultancy dedicated to helping world class organizations drive transformation and growth by employing the latest enterprise technologies and innovative business processes. The company empowers its clients to accelerate innovation and deliver amazing client experiences to better compete and ultimately lead in their industry. Emtec's "Client for Life" approach is built upon more than 25 years of delivering rapid, meaningful, and lasting business value.
The combined company will offer a significantly expanded suite of digital services, bringing together D6's digital customer experience offering through its award-winning creative strategy, technical, and storytelling capabilities with Emtec's complementary expertise in digital product engineering, application development, and analytics services. The organization, with an international presence that spans the US, Canada, and India, will be led by Emtec CEO Sunil Misra, with D6 continuing to be headed by its CEO, Jeff Katz, and its existing management team. Both the D6 and Emtec management teams will remain significant investors alongside Kelso in the combined company.
Kelso is one of the oldest and most established firms specializing in private equity investing. Since 1980, the firm has invested approximately $19 billion of equity capital in 139 transactions. Kelso was founded by the inventor of the Employee Stock Ownership Plan (ESOP) and, as a result, the principles of partnership and alignment of interest serve as the foundation of the firm's investment philosophy. The firm benefits from a successful investment track record, deep sector expertise, a long-tenured and stable investing team, and a reputation as a preferred partner to management teams and corporate partners. Kelso is based in New York City.
Canaccord Genuity, with a team led by Sanjay Chadda, Ben Lunka, and Peter Sullivan, served as the financial advisor to Kelso and Emtec.

More like this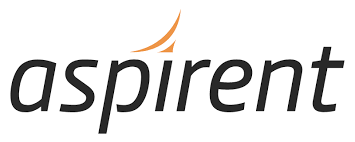 Financial Advisor to Aspirent a Portfolio Company of Summit Park on its Sale to NTT Data

View transaction detail

Financial Advisor to Kelso & Company on its Acquisition of DEFINITION 6

View transaction detail

November 2022
Incline Equity Partners
Financial Advisor to Incline on its Investment in Icreon

View transaction detail
How can we help?
If you would like to find out more about Canaccord Genuity or any of our services, please get in touch.