Investment process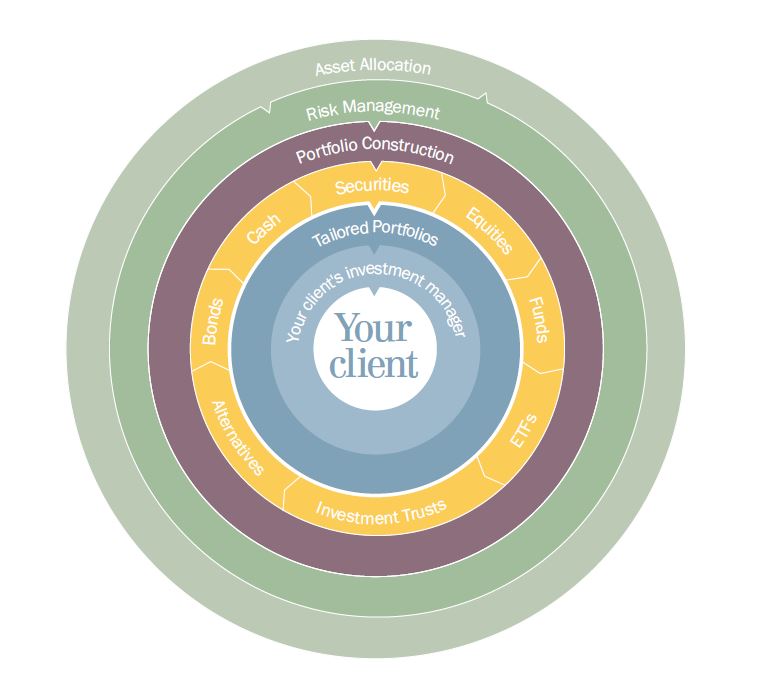 Meeting your clients' individual requirements and achieving the best possible investment returns for their chosen level of risk is our goal.
Our award-winning centralised investment process, which is fundamental to the service we provide, guides the investment thinking of your Canaccord Genuity Wealth Management portfolio manager.
The depth of resource and experience we employ is utilised to the greatest possible extent through the interaction of a number of investment committees; in combination, each will contribute to the portfolio positioning which is adopted across our range of investment solutions.
Our investment process is built upon a global asset allocation framework.
We undertake Due Diligence on potential investments.
Investments are selected from the open market by our in-house experts to provide clients with a range of quality investment opportunities.
Portfolios are constructed efficiently from our approved lists of suitable investments.
Risk is measured through a proprietary approach to portfolio risk management.
We ensure the clients' portfolio consistently matches their investment objectives as selected by you.