Paul Borisoff
Paul Borisoff, Senior Vice President, Portfolio Manager and Senior Investment Advisor, has been helping individuals and organizations meet their investment objectives for more than 20 years – and has been recognized as a member of his firm's Chairman's Club. As an Accredited Investment Fiduciary ProfessionalTM – Paul is professionally committed to acting in his clients' best interests at all times. Paul also earned the Canadian Investment Manager (CIM) designation, and has been a discretionary Portfolio Manager since 2007. He is also a Fellow of the Canadian Securities Institute (FCSI), a designation reserved for financial services professionals who have met the most exacting standards for industry experience, advanced education and solid endorsement from their peers.
Clients benefit from Paul's experience, knowledge and honesty – and also from his extremely disciplined approach to constructing and monitoring portfolios that generate reliable income year after year. Since 1992 Paul has worked with successful individuals and their families – helping them plan their eventual transition into retirement. Paul has considerable expertise in designing effective "income" investment strategies that seek to deliver consistent returns. Since 2008 Paul has managed the discretionary Diversified Income Portfolio via Canaccord Genuity Wealth Management's Private Investment Management Program – which seeks to exploit opportunities in Canada's Convertible Debenture market, discounted Closed-End Funds, and a number other areas often ignored by institutional investors.
There is growing evidence that Socially Responsible Investing (SRI) reduces risk and leads to superior long-term financial returns. Paul is one of a small number of "Certified Responsible Investment Experts" in Canada and holds the Responsible Investment Advisor Certification (RIAC) designation. Paul believes that it is a positive development that SRI solutions are starting to gain significant interest from investors of all types. Paul manages the discretionary SRI Core Income and Growth Portfolio to capitalize on opportunities in this area.
Paul shares a passion with clean energy advocates and industry leaders working on visionary and transformative ideas – including fuel cells which are threatening to become relevant in a few market niches after decades of development. Paul recognizes the significant wealth creation opportunities that these sectors can provide - and the concurrent challenges to long-term planning that can arise for industry participants working in these areas. Paul therefore believes in structuring retirement "back-up plans" – that make work "optional".
Paul has a Bachelor of Business Administration (BBA) degree with a focus on Finance from Simon Fraser University. He lives in downtown Vancouver with his wife Jo, two parrots and Tequila, their Chihuahua. He also has two grown-up daughters. When Paul is not working, you can often find him mountain biking or skiing in Whistler, where his family has a second home.
Contact:
pborisoff@cgf.com
604.643.7083
800.663.1899 (Toll Free Canada)
800.663.8061 (Toll Free US)
Fax: 604.643.7606
@CGWM_PBorisoff
https://www.linkedin.com/in/paulborisoff/

BBA, CIM®, FCSI, AIFP, RIAC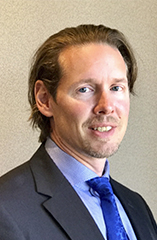 Our expert Investment Advisors will guide you towards reaching your goals with an investment plan that's personalized to you.
The information in this portion of the web site is intended for use by persons resident in Canada only. Canaccord Genuity Wealth Management is a division of Canaccord Genuity Corp., Member - Canadian Investor Protection Fund and the Investment Industry Regulatory Organization of Canada. Independent Wealth Management advisors are registered with IIROC through Canaccord Genuity Corp. and operate as agents of Canaccord Genuity Corp.