The Quantitative Strategist
The Quantitative Strategist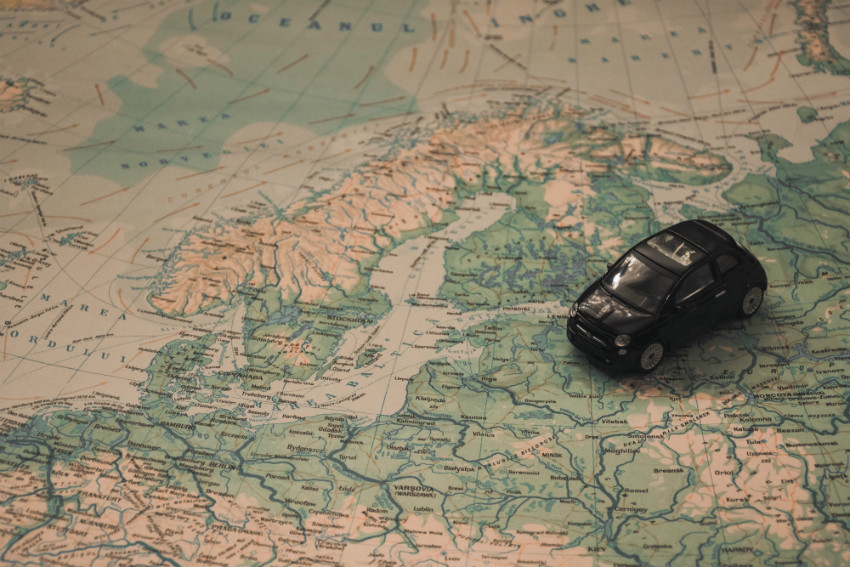 Global economy – synchronization achieved but for how long?
We believe risky assets have been jolted this year by the positive tailwinds of global growth synchronization. However, as the last episode in 2007 reminds us, synchronicity among world economies can be short lived. What is more, 2007 marked the peak in the US equity bull market. That being said, the main difference we see between 2007 and today is the monetary policy stance among developed (DM) and emerging market (EM) central banks. Back in 2007, central banks in both blocs were conducting monetary tightening to fight inflation while there were already cracks in US economic foundations. Today, DM central banks are removing their foot from the gas pedal while EM central banks are pressing on that same gas pedal with more than 18 rate cuts YTD. The ongoing Fed tightening cycle has not led to a freefall in EM currencies due to healthier current account balances. The appreciation in EM currencies combined with relatively weak energy prices has sent EM inflation near 2009 lows, allowing central banks to pursue monetary policy accommodation. With the gap between EM policy rates and inflation still very wide, more EM rate cuts seem in the cards. With EMs representing ~75% of global GDP growth contribution, we believe that good global growth and synchronization will be around for several more quarters.
Asset mix – rotation toward value comes timely
In September, energy and financials strongly outperformed technology and consumer discretionary, hence the revival in "value" investing over "growth". A shift toward value is consistent with the S&P 500 trailing P/E ratio pinning a first decile ranking. While it is premature to declare September as a secular turning point toward value investing, the 10-year bear market relative to growth is maturing and the cyclical recovery toward value appears to have more legs. Indeed, from a technical standpoint, the value-to-growth ratio in the US rebounded from deep oversold conditions. Second, from a valuation standpoint, the forward P/E spread between US value (16x) and growth (21x) fell to a cycle low in this economic cycle. Last, aside from the post 2008-09 recession rebound, BRIC and G7 LEIs are concurrently expanding, a backdrop that should reinforce global growth synchronization, firm commodity prices and fuel resource stocks which are highly represented in value indexes. Thus, with the S&P/TSX geared toward value sectors (energy and financials account for 54% of the S&P/TSX marketcap) and the S&P 500 toward growth sectors, value outperformance would imply further Canadian equities' outperformance.
Sector rotation – Caterpillar, a guide for resource stocks?
We believe the sharp rise in bond yields in September supports: 1) global growth synchronization, 2) our "Commodity Rally 2.0" theme, and 3) the outperformance of resource equities. Another globally geared company, Caterpillar (CAT), jumped to a new-cycle high in this bull market. Ever since the breakout, resource stocks have played catch-up with CAT. Otherwise, a close look at Russell 1000 and 2000 growth and value indexes reveals that energy and financials must outperform technology and consumer discretionary for value to outperform growth. Our strategy remains to OW resources until valuation expands to the historical average of ~2x book value. Also, we OW industrials and REITs among bond proxies.
Energy (OW): From green shoots to green light. The energy bear market is likely over. Stay long OIH-US.
Lumbers (OW): Lumber inventories are falling and as long as they do, we believe it makes sense to stay OW.
Cdn. Airlines (OW): Banking on CDN$ strength, upbeat economic momentum and capacity cutbacks.
Cdn. Auto & parts (MW): CDN$ strength raises a yellow flag despite exposure to European markets.
Pharmas (UW): Falling drug price inflation and soaring wage costs should keep margins under pressure.
Cdn. Banks (MW): The flattening of the bond yield curve could pressure net interest margins.
Semis (MW): Chip inventories and capex are growing while demand prospects are softening.
Cdn. Telecoms (UW): Simply too expensive on an absolute basis and vs. global telecoms.
Find this information useful? Share it with others...
The information in this portion of the web site is intended for use by persons resident in Canada only. Canaccord Genuity Wealth Management is a division of Canaccord Genuity Corp., Member - Canadian Investor Protection Fund and the Investment Industry Regulatory Organization of Canada. Independent Wealth Management advisors are registered with IIROC through Canaccord Genuity Corp. and operate as agents of Canaccord Genuity Corp.