When fear and greed grip markets, investors need a human touch
When fear and greed grip markets, investors need a human touch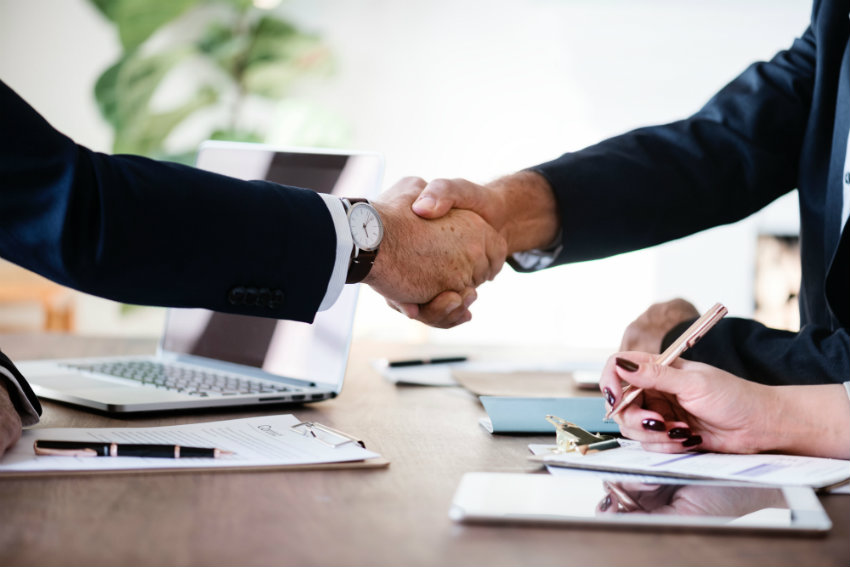 When it comes to investing, human emotion, much like the financial markets, can be extremely volatile. Exceptional highs and lows in markets are difficult to manage; fear and greed are two emotions that can wreak havoc when people are making decisions about their own money. The fact is, navigating financial markets takes a great deal of sophistication, patience, focus and a unique ability to cut through the noise and understand the fundamentals. This is not something artificial intelligence or robo-advisers can effectively manage. It's best left to the professionals.
When I look at the landscape of financial services, the industry is at odds. A large segment of our industry is pushing to reduce compensation and replace investment advisers by adopting technology. On the other end, a large segment of clients simply cannot afford to lose the benefit of working with an investment adviser.
A growing number of businesses use advanced technologies to increase efficiencies and ultimately minimize the cost of human capital. In many cases, the technology causes immense disruption, creating completely new operating models, greater efficiencies, lower cost to customers and clients, and very relatable and intriguing user experiences for digital natives among others.
Recently, we have seen the rise of the robo-adviser. In principal, they have the ability to serve the basic objectives of a particular investor. The technology is sophisticated enough to get a simple understanding of risk tolerance and somewhat categorize individual investment objectives. The algorithms can narrow in on a categorized risk profile and construct a conservative and appropriate portfolio to help investors achieve basic financial goals. However, nothing about investing is simple or basic.
Artificial intelligence as applied to investment management is still in the very early stages of development. It has captured the imagination of many as to what might be possible. Until such time that AI is able to replicate human thought, elicit a trusting relationship and govern emotion, human-based professional advice is essential. Creating technology because you can, making investing automated and more accessible, because you can, doesn't make it right. I'm reminded of Jurassic Park's Dr. Ian Malcolm when he says "your scientists were so preoccupied with whether or not they could that they didn't stop to think if they should."
This is not to say AI and other technology doesn't have a place in financial services.
Thanks to technology, investment professionals have ever increasing access to an unprecedented amount of information and the tools to quickly and efficiently analyze that information. Complex financial modelling and "what if" scenarios can now be accomplished in minutes instead of days. Investors also have access to much more information due to the proliferation of technology, giving them the potential to be much better informed. There is also greater transparency through the delivery of information and statements through online client portals. And technology today allows advisers to produce more in-depth and comprehensive financial plans.
Technology is making everything easier, but it isn't perfect. While planes can fly themselves 99 per cent of the time, we were thankful that Captain Sully was on that plane to land it in the Hudson River. Trying to manoeuvre the complexities of the markets while at the same time digesting changing information and managing fear and greed without the counsel of a professional, is problematic, troublesome and risky at best.
When it comes to self-investing and the rise of the robo-adviser, my concern is that although technology has experienced many advancements, it doesn't offer a solution when human emotion kicks in. When markets rise substantially in the gold or tech sector, technology or AI can't manage greed. When markets decline, someone managing their own money with a robo-adviser will ultimately succumb to fear. Whether it is '87, '94, '98, '08, or '11, the range of emotions when your financial well-being is on the line and the appropriate actions and reactions to take cannot and should not be self-managed. That is when people can make bad decisions that can be costly and often times, irreversible. Advisers often provide real value in advising clients when not to do something.
As larger financial institutions begin to replace investment advisers with technology, segmenting clients and commoditizing the client experience in a quest for lower costs and profitability, there will be a new market pull from clients – a demand for tailored solutions to their unique financial goals – a bespoke experience.
While technology will continue to shape and enhance financial services, and be additive to the adviser/client relationship – I've seen too many people fail when managing their own money and robo-advisers will only compound this possibility. It's just a bad idea. If artificial intelligence reaches a level of sophistication to replicate human relationships and emotion, I'll reconsider.
Find this information useful? Share it with others...
The information in this portion of the web site is intended for use by persons resident in Canada only. Canaccord Genuity Wealth Management is a division of Canaccord Genuity Corp., Member - Canadian Investor Protection Fund and the Investment Industry Regulatory Organization of Canada. Independent Wealth Management advisors are registered with IIROC through Canaccord Genuity Corp. and operate as agents of Canaccord Genuity Corp.