The Quantitative Strategist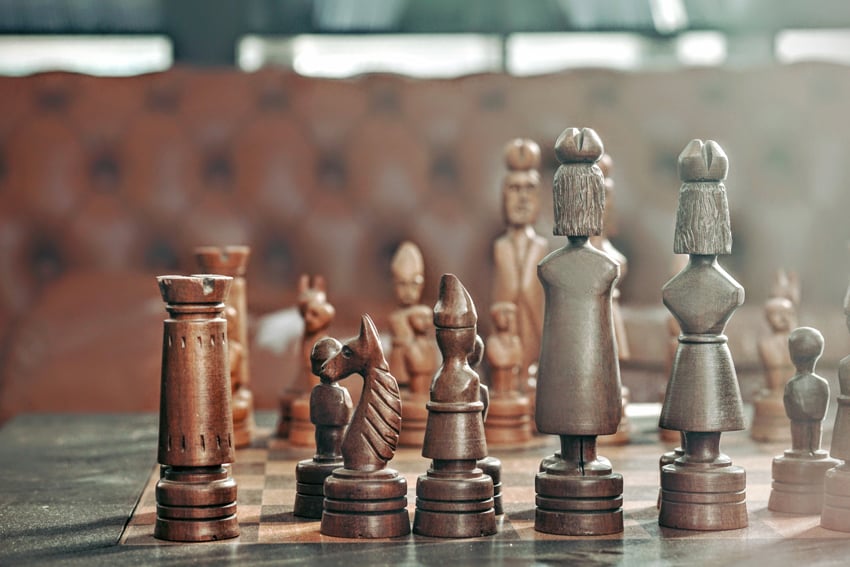 Global growth – H2 reacceleration in sight.
The ongoing softening in global growth momentum arises from the increase in bond yields, oil prices and the US$. The tightening from these market-based variables peaked on May 17 which means that though incomplete, the bulk of the growth lull appears to be behind us. The marked depreciation of European and EM currencies goes a long way in redistributing global growth. However, EM currency depreciation is bringing back memories of the 1997-98 EM financial crisis again. We believe such fears are premature since compared to this episode, EM current account balances are in much better shape, corporate leverage is less excessive, inflation is under control and most EM currencies are no longer pegged to the US$, hence preventing monetary overkill from central banks. As such, we believe EM central banks can be patient in removing their easy monetary policies. As a result, EM growth momentum should continue surpassing DM momentum and allow EM currencies to rise anew. But this is likely a H2 scenario since US growth momentum relative to the rest of the world keeps gathering steam. Otherwise, Italian political gridlock likely compounded the US$ appreciation in May. With Italian-US 10-year spreads already pricing a Brexit-like moment for Italy, the DXY may have already peaked at its 200-wma (~95) and the euro bottomed at its 200-wma (~1.14) as well. As for the CDN$, we think downside risk is limited below 76 cents. Barring a NAFTA breakdown, the BoC should opportunistically use CDN$ weakness to hike rates in July.
Asset mix – a pause before a final lift-off?
As sector rotators, we understand that once late cyclicals have completed their cycle, the next rotation is into defensive areas of the market. This rotation usually occurs around cyclical market peaks shortly before recessions unfold. However, our forward-looking economic indicators do not point to a hard-landing before 2020. Therefore, this leaves market-based variables as the potential culprits for the next recession. We calculated that the mix of US 10-year Treasury yields climbing above 3.25%, oil prices above $75/bbl and the DXY above 95 would bring our reflation index into the tightening zone. The last three recessions were preceded by a jump of our index into that zone. Fortunately, the recent relapse in bond yields and oil prices is buying investors some time. Otherwise, since February lows, equities have been tracking the historical script from the 10%-correction mark quite closely. The good news is that if this roadmap is any guide, near-term market choppiness should be followed by an impressive equity rally in H2/18. The bad news is that this lift-off could be the last hurrah before stocks enter a bear market in "time" or in "price". The outcome will depend where bond yields, oil, the US$ and Fed funds settle once late cyclicals have completed their relative price cycle.
Sector rotation – correlations to oil prices.
The perspective of much higher oil prices near the end of this business cycle is a non-trivial risk. We calculated the correlation of the relative performance of S&P/TSX sectors to oil prices. Unsurprisingly, late-cycle sectors such as energy, materials, real estate and utilities show the highest positive correlations to oil prices while consumer discretionary, industrials, technology and telecoms exhibit the weakest. Our sector strategy is much in line with these results.
Energy (OW): Remember 2000 when oil prices were flat but energy stocks rose nearly 50%.
Ferts (OW): When was the last time the USDA predicted back-to-back years of contraction in grain stocks?
Golds (OW): The risk-reward ratio for gold has improved following speculators' liquidation in May.
Rails (OW): Absolute and relative price performance breaking out to new highs. Stay put for now.
US Household products (UW): Stay away from these value traps until the next recession becomes visible.
US Pharmas (UW): Not as cheap as you believe when drug companies' debt is accounted for. Stay clear.
US REITs (OW): Go long on US REITs (IYR-US) and short on US utilities (XLU-US) on late-cycle dynamics.
US Semis (UW): The "death cross" between inventories and sales has arrived. Sell on strength.
Utilities (UW): The absence of a bounce despite Italian jitters (and lower bond yields) is puzzling.
Find this information useful? Share it with others...
The information in this portion of the web site is intended for use by persons resident in Canada only. Canaccord Genuity Wealth Management is a division of Canaccord Genuity Corp., Member - Canadian Investor Protection Fund and the Investment Industry Regulatory Organization of Canada. Independent Wealth Management advisors are registered with IIROC through Canaccord Genuity Corp. and operate as agents of Canaccord Genuity Corp.