SPOKE Sector of the Month: Metals & Mining
SPOKE Sector of the Month: Metals & Mining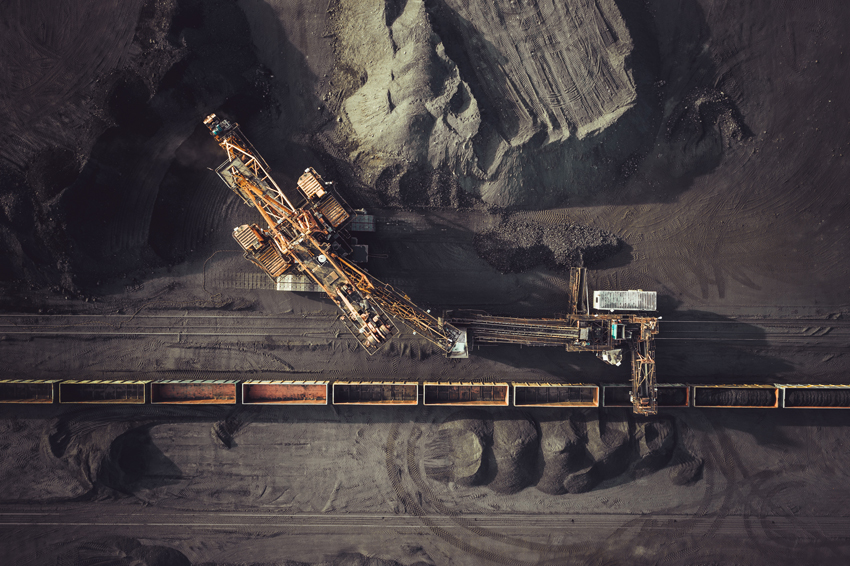 Does Canaccord Genuity have a big Metals & Mining research team?
Metals & Mining companies are important to our clients, so we dedicate twelve analysts and five associates in Canada, Australia and the United Kingdom to the sector. Together we cover 138 mining, development and exploration companies with exposure to many commodities and in many jurisdictions globally. It's a great team with a lot of expertise across technical fields like geology, engineering, and metallurgy, as well as financial disciplines. We need that kind of diversity to assess not only the attributes of the projects and their management teams but also the sovereign risks associated with the host jurisdictions. Getting a handle macro themes like industry trends, commodity supply and demand, and foreign exchange rates is also important. If you want a summary of team top picks check out Figure 14 in the latest Mineral Exploration Review, A Promising Spring (29 May). Developer/Explorer - MarQ'18 wrap (3 May) also provides a good run-down of the Australian mining scene.
Gold and silver companies seem to be out of favour. Is now a good time to build exposure?
This is a good time to introduce Carey MacRury, coming to us after over ten years in mining equity research with a bank competitor. Carey assumed coverage of large cap precious metals producers in Mining for better returns with updated sector views in 1Q18 Scorecard: Signs of Life (22 April). Carey notes that gold sector equity valuations remain near historic lows. Our average NAV target multiple of 0.89x for the gold producers falls below the historical mid-cycle range valuation of 1.0x to 1.1x at prevailing gold prices. With the sector largely forgotten by the generalist, a reversal in sentiment could lead to an accentuated return to the group given very low ownership levels at present. We do not see material M&A for the larger producers but continue to see strong rationale for mid-cap mergers and a plethora of quality exploration and development names at temptingly low valuations.
Are surging yields and a potential trade war impacting base metals?
Dalton Baretto and Tim Huff cover base metal producers from both sides of the Atlantic. In Getting back to fundamentals (3 April) Dalton noted that base metal prices have returned to supply and demand fundamentals rather than positive sentiment around the 'synchronized global growth' theme of late 2017. Moderating Chinese data, the threat of trade wars, and the early settlement of some labour negotiations without disruptions have served to dampen that 'sentiment premium'. A growth momentum lull appears to be underway with economic surprises around the world falling in a synchronized fashion. The culprit seems to be the surge in global bond yields which is now taking its toll on interest-sensitive areas of the economy. Dalton prefers near-term leverage to zinc prices and potential takeover targets.
We're sitting on great profits from exposure to cannabis and cryptocurrency equities. Should we be diversifying?
As discussed in the recent Mineral Exploration Review (see link above), small cap mining performance since the beginning of the year has been poor. In our view, this speaks to the current risk-off environment favouring larger caps, a market in which robust metal prices are not reflected in metal equity valuations, and to some extent the battery materials correction. We are, however, at early innings for the cycle and this year. We are in month 28 and up 53% in this upswing to date, which began in January 2016. This is the fifth cycle since 1983, and we note that these upswings average 47 months with an average gain of 202%. If this upswing ended in January 2018, it would have been the shortest (25 months) and weakest (73%) in over three decades. We also note that May is statistically the beginning of the weakest season for 2-month returns by month for the S&P/TSX Venture and its predecessors since 1983. Hence the adage, "Sell in May and go away." If this seasonality holds true, there is a much greater probability for positive small cap returns in the closing months of 2018. Clients with profits from cannabis and cryptocurrency equities would do well to incorporate portfolio diversification during this period, positioning for a re-rating in the small cap miners.
Battery Materials: A genuine investment theme or a fad?
The Australian Metals & Mining team has done a superb job getting ahead of the curve in the battery materials space as electric vehicle and energy storage system penetration rates ramp up. Check out their definitive deep dive updates, Cobalt - Tangled up in blue (15 March) and Lithium | 2018 recharge (16 April), to get a handle on this important theme. We have a much more positive near-term view than some of the bulge-bracket brokers on the street and these reports address some key concerns we have addressed from investors. These include the recognition that mining companies are notoriously unsuccessful in meeting their timelines in bringing on new capacity and that industry observers have over-estimated supply and under-estimated demand growth for battery materials for the last few years. In our view, the divergence in metal price increases and equity valuation declines since the beginning of the year should reverse over the remainder of the year, much as it did in 2017.
In the diamond space, what's the opposite of "keeping it real"?
London-based diamond market expert Des Kilalea has provided us with crystal-clear insights as De Beers lab-grown strategy throws the sector (1 June). Concerns have been expressed about the incursion of both unrecognized and branded lab-grown diamonds into the jewellery market. De Beers' response is to monetize their own 50-year expertise and capacity in the space, much to the chagrin of those natural diamond producers with smaller diamond size distributions. Others applaud the potential for De Beers to undercut competitor lab-grown diamond producers, limit their growth, and clarify the distinction between ancient natural stones and these young interlopers.
Find this information useful? Share it with others...
The information in this portion of the web site is intended for use by persons resident in Canada only. Canaccord Genuity Wealth Management is a division of Canaccord Genuity Corp., Member - Canadian Investor Protection Fund and the Investment Industry Regulatory Organization of Canada. Independent Wealth Management advisors are registered with IIROC through Canaccord Genuity Corp. and operate as agents of Canaccord Genuity Corp.