Macro Strategy Industry Update
Tony Dwyer Macro Strategy Industry Update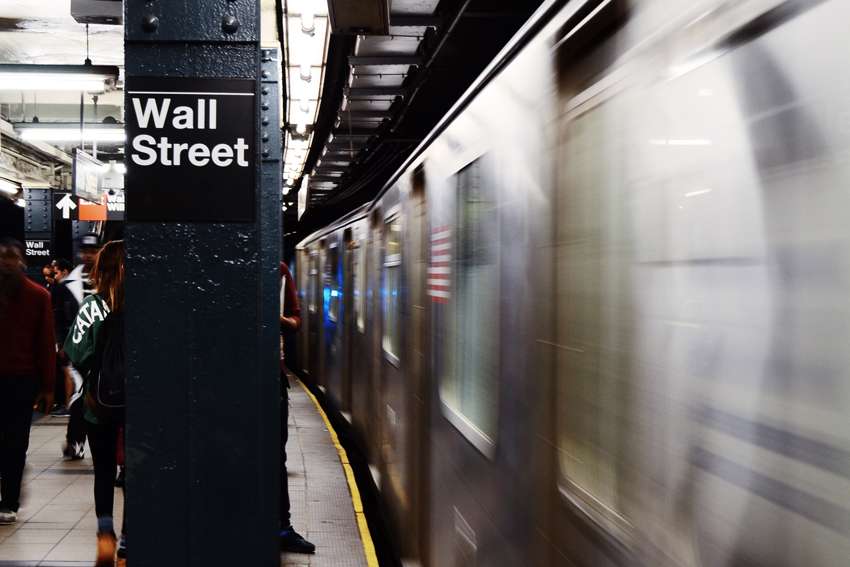 EPS and core thesis suggest adding exposure on volatility.
Earlier in the year, we were much more nervous about a meaningful correction because sentiment was at an optimistic extreme, the CBOE Volatility Index (VIX) was historically low for an extended period without any meaningful drawdowns, and the S&P 500 (SPX) was up 7.5% in the first three weeks of the year. As we continue through the 2nd half, the extreme economic and market optimism has been relieved, and we are in a very solid Q2/18 EPS reporting season. We are not suggesting there won't be corrections and volatility, but ultimately the SPX correlates o the direction of EPS, which should stay positive through 2019.
Q2/18 EPS estimates look to be up well over 20%.
Now that second quarter 2018 earnings season is under way and 30% of S&P 500 (SPX) companies have reported, we thought it would be good to highlight current SPX operating EPS estimates (Source: Thomson Reuters I/B/E/S):
Q2/18 EPS growth is estimated to be 21.4% (Figure 1), driven by the more cyclical sectors such as Energy, Materials, Info Tech, and Financials. Clearly, the 2017 tax cut legislation and more business-friendly regulatory backdrop opened the door for accelerated domestic economic growth and 20%+ jump in SPX EPS.
A stunning percentage are beating consensus expectations on the top and bottom lines. Of the component SPX issues that have reported thus far, 75% and 85% are beating on the top and bottom lines, respectively. If the current reading holds into the end of the earnings reporting season, the percentage of those beating on the bottom line will be the highest on record, dating back to 1994.
History shows 21.4% should still be too low. Throughout this cycle, EPS estimates have been revised up a median 3.4% from the beginning of reporting season to the last report. This suggests Q2/18 growth should be over 24%, when all is said and done (Figure 2). As a reminder, Q1/18 consensus going into reporting season was to be up 18.5%, and it ended up rising 26.6%.
Core thesis still in place:
Despite the fear of trade wars, flattening yield curve, slower global growth, and the mid-term elections, the positive influences that drive our core thesis still exist:
The equity market is most closely correlated to the direction of earnings. SPX Operating EPS should end the year with over 20% growth.
The direction of earnings is driven by economic activity, which remains in uptrend, and is accelerating. Business and consumer confidence all remain near a historic high. NFIB Small Biz confidence hit a cycle high in May, and the median lead from cycle peak to recession is 41 months.
Positive economic activity is driven by the positive yield curve and availability of money. Over the past seven cycles, a recession doesn't begin for a median 19 months after the initial date of inversion of U.S. Treasury curve.
The slope of the yield curve and availability of credit is driven by Fed policy, which is neutral. The real Fed Funds Rate using the Core PCE is roughly at zero, which is well below any other period that drove recession (page 6). Our checks and balances in case it might be different this time for credit are the NFCI stress Indices, which show historically low stress.
Fed policy is driven by core inflation, which should remain in the range of past 20 years.
Summary:
We are looking to take advantage of any correction as it unfolds, especially underneath the surface of the market. Since the beginning of 2018, we expected higher volatility coupled with periods of correction, as investors grappled with a tightening cycle and overly optimistic sentiment. We also anticipated a second half ramp to our 2018 SPX 3200 target, driven by strong EPS and reset global expectations, and see no reason to change that view. Throughout this cycle, each intermediate-term correction feels like the fundamental and tactical backdrop is at risk, only to ultimately realize that positive influences that drive our core thesis still exist. These include: 1) solid global growth; 2) positive domestic activity driving EPS; 3) capital spending improvement; 4) real household median incomes jumping with strong employment; and 5) the demographic-driven push to higher home ownership.
Find this information useful? Share it with others...
The information in this portion of the web site is intended for use by persons resident in Canada only. Canaccord Genuity Wealth Management is a division of Canaccord Genuity Corp., Member - Canadian Investor Protection Fund and the Investment Industry Regulatory Organization of Canada. Independent Wealth Management advisors are registered with IIROC through Canaccord Genuity Corp. and operate as agents of Canaccord Genuity Corp.