Inheritance tax services
One of the most important aspects of estate planning is to make sure your family, friends and favourite causes inherit as much of your wealth as possible.
When someone dies, Inheritance Tax (IHT) becomes due on the value of their assets. However, with a valid, up-to-date Will and the right advice, you can reduce your estate's liability for IHT.
To find out more about what IHT is and how it might impact you, watch our video with David Goodfellow, Head of UK Financial Planning.
We offer Inheritance Tax planning as part of our financial and wealth planning service. In addition, we also offer our IHT Portfolio Service, which is a simple and efficient strategy for reducing Inheritance Tax while offering growth potential to enhance your legacy. It invests in a diversified range of established, profitable companies chosen from the Alternative Investment Market (AIM). Once you've held an investment in certain AIM companies for two years, it no longer counts as part of your estate for IHT purposes. This compares favourably with the seven-year rule that applies to gifts and simple trust transfers.
Calculate your inheritance tax
IHT is payable on the value of anything you leave behind when you die. The IHT rate is 40% and due on any amount above £325,000 for an individual.
*This assumes that you're not entitled to the residence nil-rate band, that your assets will not qualify for business relief and that you've not made any gifts in the last seven years.
Email my results
Your email submission has been successful
We hope that your report provides motivation to keep building confidence in your financial future. We know it can be a daunting task so if you have any questions, please call one of our wealth planning experts.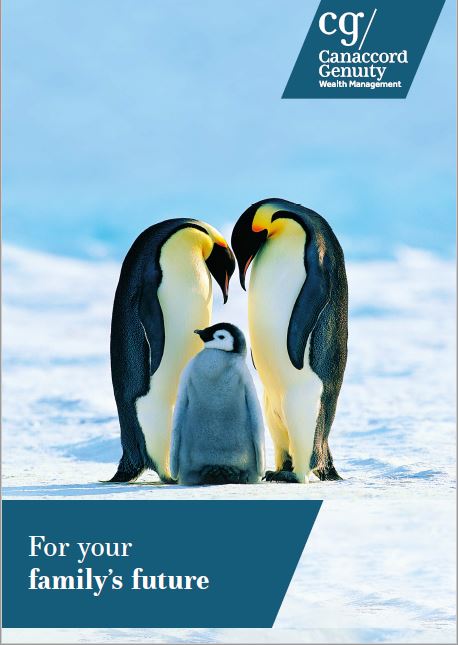 Download our IHT services brochure
Learn about IHT
Read our five tips to help manage the IHT due on your estate
Find out more about specialist investments such as our IHT Portfolio Service.
Download
Why choose our IHT Portfolio Service?
Our team has established a strong track record for delivering superior investment returns
We actively manage the portfolio to ensure the investments we have chosen are always suitable and working hard for you
Investing in AIM lets you take advantage of a dynamic market of growing businesses
You can include your Inheritance Tax Portfolio in your annual ISA allowance, enabling you to benefit from tax-free growth
We will keep you regularly updated with contract notes and quarterly formal valuations.
This service should be regarded as high risk as it is exclusively focused on equities. The portfolios are wholly invested in small capitalisation stocks. These companies are therefore more volatile and whilst they offer great potential, growth is not guaranteed. It is important to note that this should be seen as a long-term investment. The current inheritance tax rules and tax treatment of AIM shares may change in the future. We strongly recommend that clients discuss their financial arrangements with their tax adviser before investing, as the value of any tax reliefs available is subject to individual circumstances.
How can we help?
If you would like to know more about our IHT Portfolio Service, or want to speak to one of our team, get in touch. We will be delighted to give you more details.
IMPORTANT: Investment involves risk. The value of investments and the income from them can go down as well as up and you may not get back the amount originally invested. Past performance is not a reliable indicator of future performance.