Retirement and pension planning services
Clients almost always ask us "Will I be able to retire when I want to? Will I run out of money? How can I guarantee the kind of retirement I want?"
As no-one knows exactly how long they're going to live or what financial challenges they may face, these are hard questions to answer. Pensions can be complex with so many considerations, including your family circumstances, pension rules and tax regulations. The good news is that whatever your situation, and however you want to enjoy retirement, we can help set up bespoke arrangements that are right for your needs. You can also use our quick calculator below to see if you will have enough money in retirement.
Why choose our retirement and pension planning services?
Your CGWM Wealth Adviser will work with you to ensure that:
Your pension plans are as tax efficient as possible considering specific pension rules such as, the annual allowance, lifetime allowance and carry forward
Where needed, we test different scenarios and build a picture of your future finances using cash flow modelling
Tax implications are considered when deciding how to draw an income from your retirement savings
Ultimately, we look beyond your pension and think about your finances as a whole so your family pay as little inheritance tax as possible.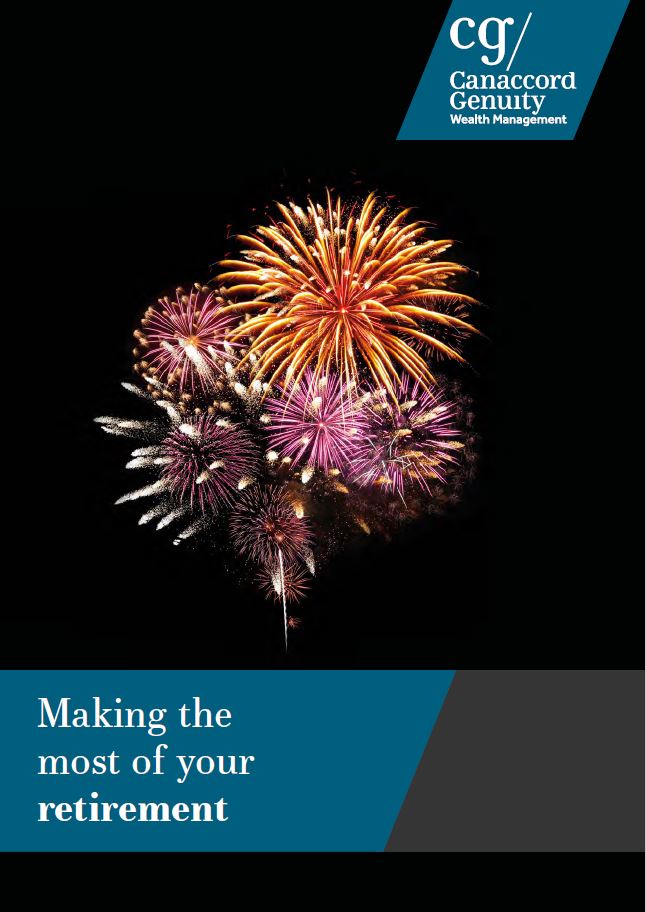 Download our retirement planning brochure
Find out why retirement planning is so important
Learn how to make the most of your retirement
Read about our specialist services.
Download
The investments described in this brochure may not be suitable for all investors. Investors should make their own investment decisions based upon their own financial objectives and financial resources and, if in any doubt, should seek advice from an investment adviser.
The tax treatment of all investments depends upon individual circumstances and the levels and basis of taxation may change in the future. Investors should discuss their financial arrangements with their own tax adviser before investing.
Calculate if you'll have enough money in retirement
Assumes an inflation rate of 1.5% p.a. and investment performance return of 5% p.a.
Your email submission has been successful
We hope that your report provides motivation to keep building confidence in your financial future. We know it can be a daunting task so if you have any questions, please call one of our wealth planning experts.
IMPORTANT: Investment involves risk. The value of investments and the income from them can go down as well as up and you may not get back the amount originally invested. Past performance is not a reliable indicator of future performance.