Global stocks and geopolitical turmoil
How do we select stocks for our Global Equity Fund that could withstand geopolitical turmoil?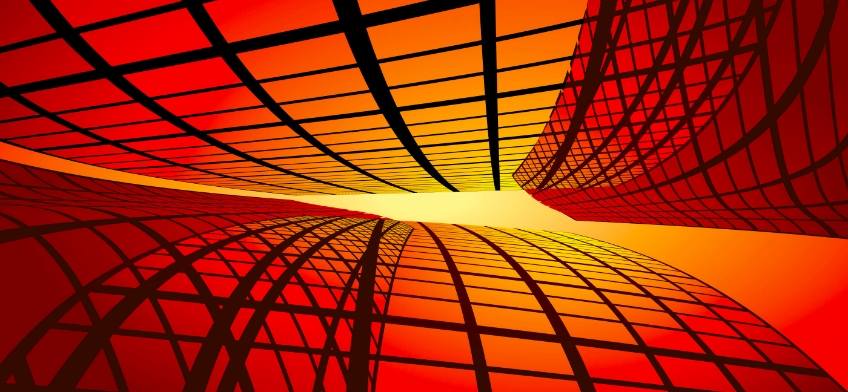 The unfolding war in Ukraine has caused shock around the world and global equity markets have responded by falling almost across the board, with the potential for further stockmarket falls to come.
Most investment funds will have seen some short-term losses as a result of the political situation, and the Canaccord Genuity Global Equity Fund has not been immune. Nevertheless, we believe the way we select and manage the global stocks in our fund means we are as prepared as possible to steer client money through these challenging times.
Fund manager Sid Chand Lall shares five questions he asks when picking stocks that aim to position the Global Equity Fund against market falls.
1. Does the company have a strong management team?
When selecting stocks that have the potential to withstand major geopolitical events, one of the most important factors we look for is a strong management team who can guide their company carefully through any market stress. In particular, we look for company managers who are realistic and conservative about company performance and future potential. We would rather be surprised on the upside than the downside.
2. Does the company have 'pricing power'?
Pricing power, or the ability to pass through any increased costs a company faces without affecting demand, is another feature we look for when aiming to select stocks that will be resilient to challenging economic times.
What gives a company pricing power? Of course, if a company is the dominant player in its market, benefitting from strong intellectual property and 'scarcity value', it is more likely to enjoy pricing power than companies with many direct competitors. A strong, trusted brand often helps drive pricing power as well.
3. Will this stock add to the diversification of the fund?
Over the last 12 months, we have carefully expanded the number of companies we hold in the Global Equity Fund from 30 to 65 as part of a deliberate strategy to diversify our holdings. We believe this diversification of companies positions us more strongly in uncertain markets by spreading risk and giving potential exposure to opportunities.
Likewise, we also have the ability to hold more small and mid cap companies (companies with a market capitalisation of less than $10bn or the equivalent), which we believe gives us more flexibility than holding just large caps.
The Global Equity fund has an equal weight to Europe (ex-UK) and the US, with some exposure to UK and Asian stocks.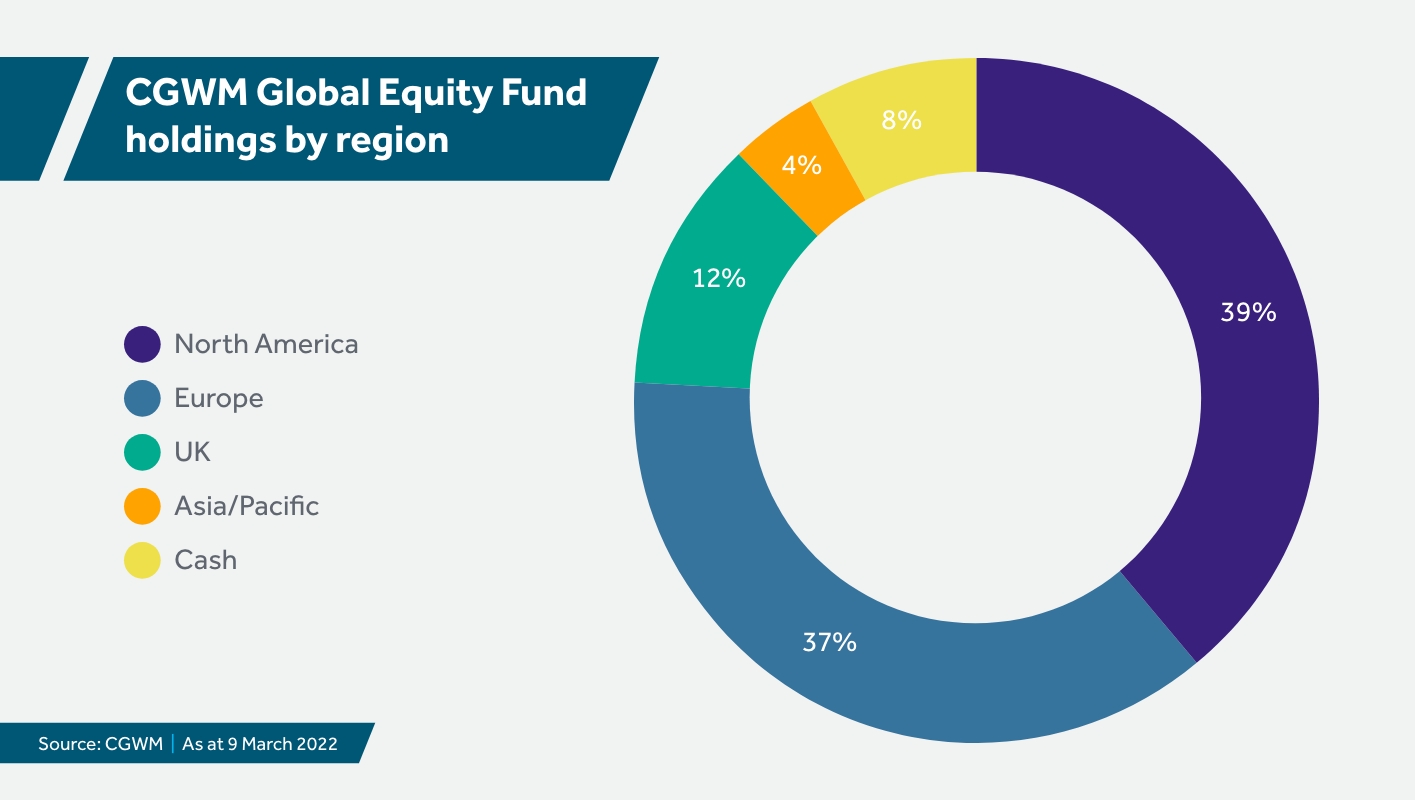 We also invest in a variety of sectors, from luxury goods to commodities, and financial services to technology (but while we have exposure to a variety of sectors, it is worth saying we have no direct exposure to defense or tobacco stocks).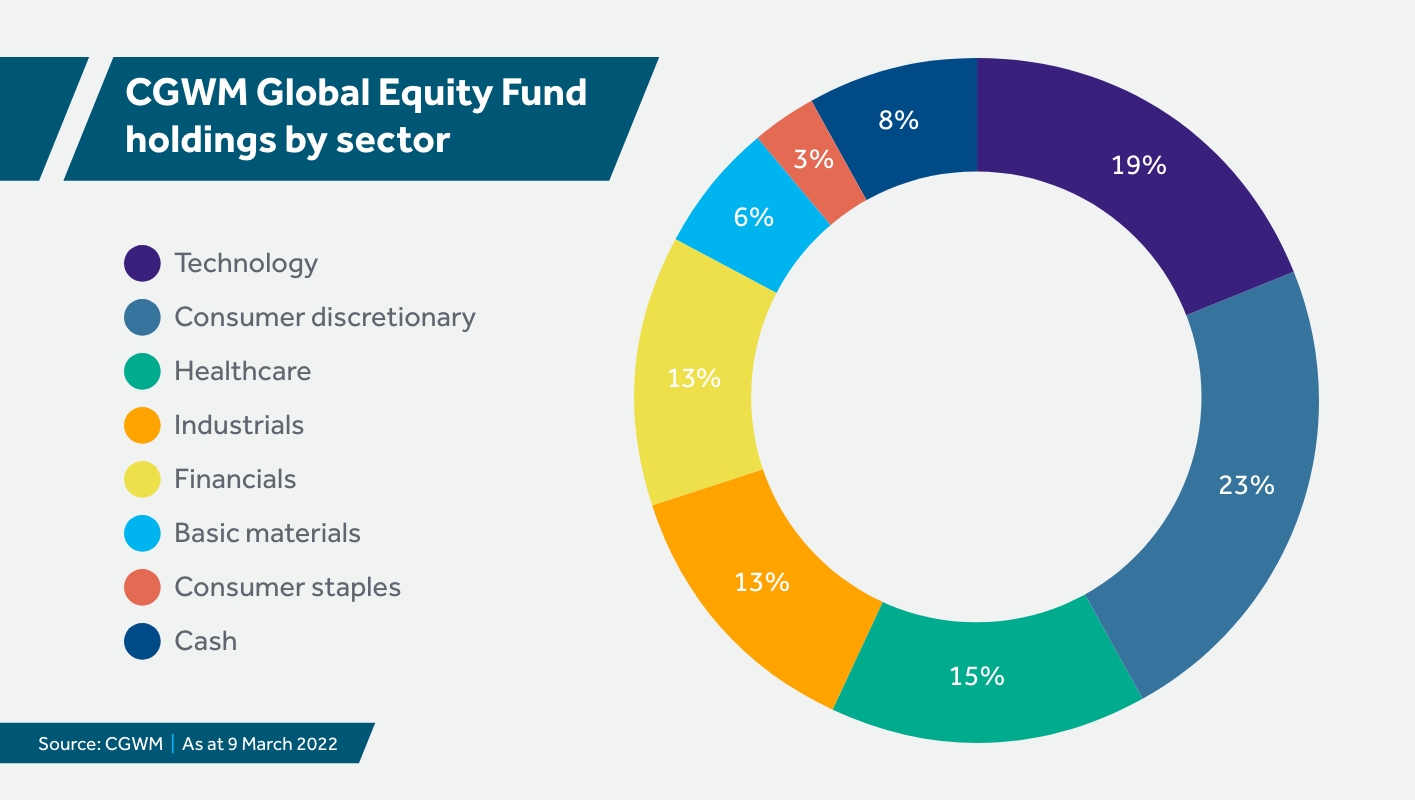 By diversifying the number, size and spread of sectors and geographies in our fund, we believe we are well placed to spread risk from potential geopolitical events.
Another factor we believe works in our favour when managing the fund through troubled markets is our approach to portfolio concentration. While some of our peers might be happy to hold 8% of the portfolio in one stock, we rarely go above 3-4%; our approach is to start small and let a company earn its place in our fund over time. This means we can stay nimble in selling down a particular investment if we feel we need to.
4. Does the company benefit from high margins relative to is peers?
A company that benefits from higher margins relative to its peers may have more of a buffer available to keep investing through a period of market instability. This investment means it is likely to come out of the difficult period in a stronger position than before, and more competitive than its peers who were unable to make the same investment.
5. Is this stock in a sector likely to face increased demand?
Holding stocks that operate in markets seeing structural growth, such as digital communications, electric vehicles and clean energy, can help protect and grow the fund, as long as those stocks are not exposed to big cyclical swings.
And even in turbulent times, there will be sectors where demand is likely to increase. Against the backdrop of the current situation in Ukraine, for example, companies in the cybersecurity sector are likely do well as awareness of, and demand for, their products rises.
What next for global equity investors?
The situation in Ukraine is undoubtedly troubling. No one knows the precise impact it will have on financial markets. However, history shows us that equity markets have recovered time and time again from geopolitical trauma. This being the case, we are confident about the long-term outlook for the carefully chosen, high-quality global companies in the Global Equity Fund.
This article was written by Sid Chand Lall, Fund Manager at Canaccord Genuity Wealth Management, on 15 March 2022.
In case you missed it:
If you would like to speak to us about investing your clients in the Global Equity Fund, please get in touch.
Services for intermediaries
When you are choosing a partner to help you manage your clients' wealth, you want to be confident their investment process is rigorous, robust and trustworthy.
Get in touch
This communication is for financial advisers only and is not intended for onward distribution to retail clients.
Investment involves risk. The value of investments and the income from them can go down as well as up and you may not get back the amount originally invested. Past performance is not a reliable indicator of future performance.
This is not a recommendation to invest or disinvest in any of the themes or sectors mentioned. They are included for illustrative purposes only.
The information provided is not to be treated as specific advice. It has no regard for the specific investment objectives, financial situation or needs of any specific person or entity.
The information contained herein is based on materials and sources that we believe to be reliable, however, Canaccord Genuity Wealth Management makes no representation or warranty, either expressed or implied, in relation to the accuracy, completeness or reliability of the information contained herein. All opinions and estimates included in this document are subject to change without notice and Canaccord Genuity Wealth Management is under no obligation to update the information contained herein.
Investment involves risk and you may not get back what you invest. It's not suitable for everyone.
Investment involves risk and is not suitable for everyone.