Important information
For financial advisers and investment professionals only
The information in this area of the website is aimed at financial advisers and other professional financial intermediaries in the United Kingdom and it is not intended for direct use by private investors or onward distribution to retail clients or the general public. Please visit our home page for information and resources for private clients.
The website is for information purposes only and is not to be construed as a solicitation or an offer to purchase or sell investments or related financial instruments.
I confirm that I am an investment intermediary authorised and regulated by the Financial Conduct Authority. I have read and understood the legal information and risk warnings.
Services for professional introducers
We work with lawyers, accountants, family/multi-family offices and other third party introducers, providing a service for your individual clients or the charities or organisations you represent.
Our goal is to meet your clients' personal investment needs and achieve the best possible returns for each client's chosen level or risk. We offer a range of investment management solutions for your clients, from risk-rated managed portfolios to a fully tailored discretionary portfolio. Whatever you and your individual clients decide, you can be sure we'll design each portfolio to meet the client's personal objectives and attitude to risk.
All our portfolio building and management resources are supported by our rigorous and robust investment process, including insights into local and international markets.
How we help professional introducers
Our Investment Managers will spend time getting to understand your client's needs and attitude to risk so you can be sure we'll design a portfolio to meet their personal objectives
Our highly analytical investment process includes in-depth research and continuous monitoring
We actively manage investments, aiming to maximise returns and minimise losses
We will communicate with you regularly in whichever way suits you
Your client's Investment Manager will always be on hand when you need them
Your clients' wealth is in safe hands – we have a strong track record of meeting our investors' wealth management needs and delivering consistent returns
If you want to check how we're succeeding at any time, you can clearly assess our performance with ARC, Defaqto, Distribution Technology and FE
To safeguard your clients' wealth as securely as possible we adhere to industry regulations and have strict monitoring controls in place.
Intermediary platforms
Our range of risk-rated model portfolios are also available via a wrap on a variety of platforms.
A wrap is a secure internet-based account that lets you and your clients view the current performance of their investments at any time. It is called a wrap because client investments can be wrapped up in a single account.
The aim of a wrap is to allow advisers to select and purchase investments from a wide range of solutions. These investments may sit within wrappers that enjoy certain tax advantages and typically include ISAs, SIPPs, Personal Pensions and Investment Bonds.
Please be aware that all platforms operate in a different way which will affect the nature of your relationship with Canaccord Genuity Wealth Management. You should ensure that you clearly understand the nature of a platform's service prior to engagement.
For further details, please click on the logos below: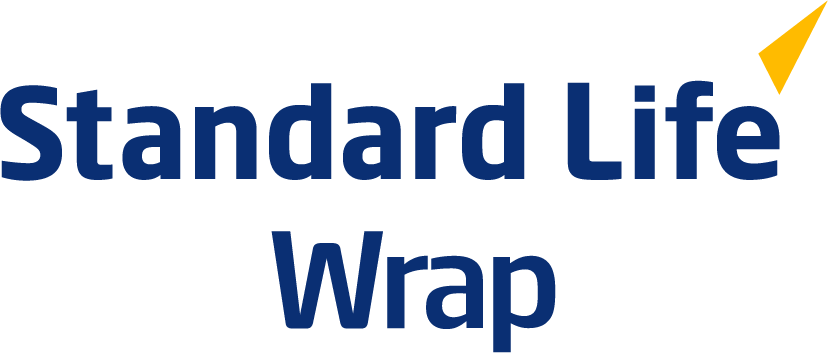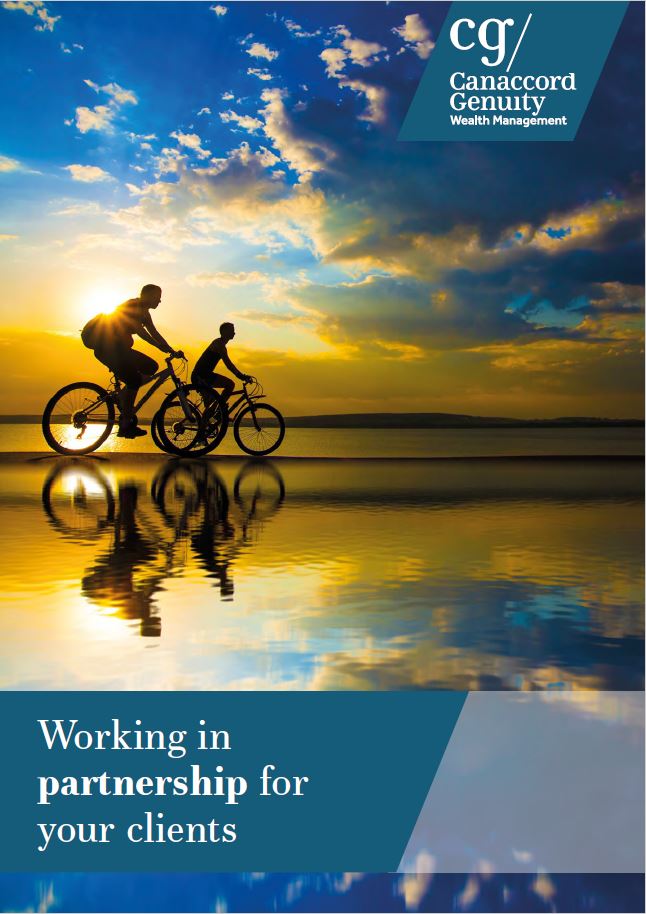 Download our intermediary brochure
Find out more about our investment process
How we'll keep you up-to-date
Our range of services.
Download
How can we help?
If you would like to know how we can help with your clients' investment needs, our team will be delighted to answer your questions and provide more details of our services.
How can we help?
If you would like to know how we can help with your investment management, wealth or financial planning needs, get in touch. We will be delighted to provide more details of our services.
Investment involves risk and you may not get back what you invest. It's not suitable for everyone.
Investment involves risk and is not suitable for everyone.