Each year, we develop our investment themes to share what we believe are the most important considerations for investors in the coming year. These themes represent the distillation of our most important ideas, so we hope you find them informative and thought provoking. Whichever way it goes, 2020 could provide exciting opportunities for investors.
Politics and investing - a primer for investors
With 2020 set to be defined by significant political events (including a US presidential election), investors need to take a closer look at how politics affects markets and investments. What could happen? What's the best way to prepare for it? What is priced into the markets? Which events could be concerns or opportunities?
In this article, we look at the political and geopolitical considerations for investors in 2020.
Investing in technology - a battle of good and evil
Investing in technology today is rather like the 'Star Wars' saga. While it has the redemptive potential of the Light Side, there is also a Dark Side. So, how do investors identify the 'good' tech companies and those that are not only ethical, but that will be successful in the long term?
In a world more focused on ESG (environmental, social and governance) factors, we will have to ensure we're making the right investment decisions so we can all build a better future.
The consequences of low interest rates on investors
Interest rates in the UK have been at extreme lows in the post financial crisis era. In this investment theme for 2020 we explore the impact of long-term low interest rates on investors' cash and the likelihood of interest rates rising again.
Factor investing explained
During the coming year, we expect an approach known as 'factor investing' to play an even more important role in determining investment returns. In this article we explain what factor investing is and why investors should pay attention to it.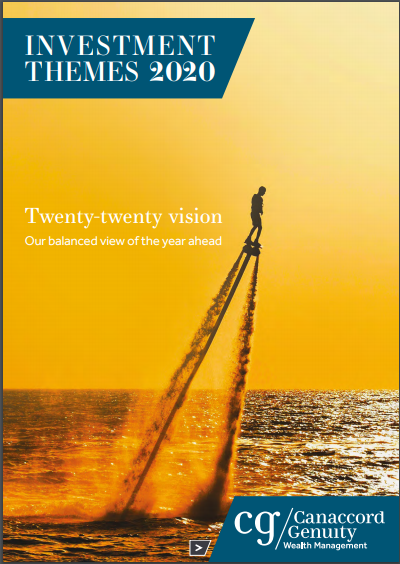 Download our Investment Themes 2020
Twenty-twenty vision - our balanced view of the year ahead.
IMPORTANT: Investment involves risk. The value of investments and the income from them can go down as well as up and you may not get back the amount originally invested. Past performance is not a reliable indicator of future performance.