20161229 - A look back at 2016 – a walk on the wild side
A look back at 2016 – a walk on the wild side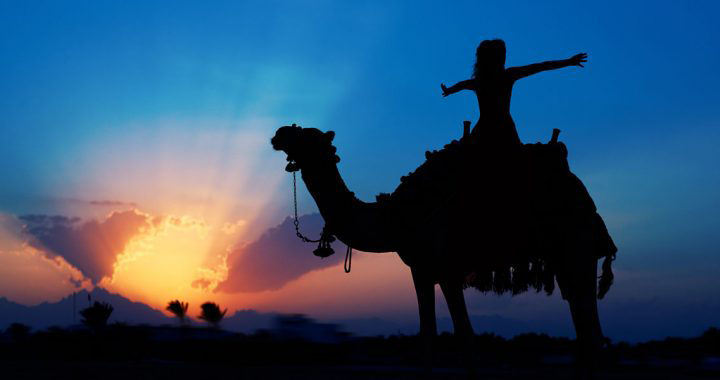 From the surprises of 2016 to the challenges of 2017.
Whatever challenges we face in 2017, 2016 has provided a useful education in how to deal with surprises and market volatility. We certainly weren't expecting the weakness we suffered at the beginning of 2016 when market liquidity dried up, the Chinese market rapidly lost 20% and bank shares were moving 10% a day, sometimes in both directions.
There were a variety of reasons for this extreme nervousness. Worries about a US recession were increasing and fears of a Chinese hard landing led to speculation about a substantial renminbi devaluation. The oil price eventually recovered, and central banks continued to be highly accommodating, which helped stabilise sentiment in Q2 2016 – as did better than expected European economic data, which suggested that ECB policies were working and the recovery was gaining traction.
The global macro outlook was beginning to look constructive for risk assets when, to the surprise of bookies and pollsters, the Brexit vote on 23 June changed everything. We concluded that "if the UK can vote for Brexit, who is to say that Donald Trump can't get elected on this growing wave of populism" – so the US election result didn't particularly surprise us or for that matter, the more recent 'no' victory in the Italian referendum.
Interestingly, significant political events have had little impact on risk assets. Instead, they tended to emphasise a rotation towards more economically sensitive areas of markets. Mining and energy stocks recovered some of their poise after a shocking 2015; and at the end of the year, financials joined the party as the onset of more pro-growth policies saw yields on longer-dated bonds go up, while short-term interest rates stayed low.
Geographically, currency played a major part in returns. At the time of writing, a US dollar-based investor who saw a US market gain of around 13%, including income, would have lost around 2% in the UK on the same basis. A sterling-based investor, on the other hand, would have gained 11% in the UK and a thumping 33% uplift from the US. Meanwhile, despite worries over high valuations and recent price falls, UK Government bonds still managed to gain 7.5% and corporate bonds 7.3%. Only cash and alternatives lagged, with little gain at all.
So to succeed in 2016, a sterling-based investor would have had to buy aggressively into the most highly valued equity market (the US); not the obvious thing to do. And sectorally, they would have had to buy mining shares (up 110%). This would have required almost superhuman levels of foresight and the courage to buy sectors apparently in terminal decline.
Even so, in the case of oil we feel the rally may have some legs yet, after the recent OPEC agreement to cut production.
Quite a year…
After a tumultuous 2016, we wonder whether rising US interest rates can derail the tide of optimism engendered by the US Government's recent indication of a rotation towards fiscal policy. Time will tell, but at least we can see a pathway to economic growth, and with it, higher company revenues. Trump may bring unpredictability, but if he can temper his protectionism, he also brings a pro-corporate agenda. Interesting times lie ahead.
Find this information useful? Share it with others...
IMPORTANT: Investment involves risk. The value of investments and the income from them can go down as well as up and you may not get back the amount originally invested. Past performance is not a reliable indicator of future performance.