Investment market update - holding steady, watching closely
Investment market update - holding steady, watching closely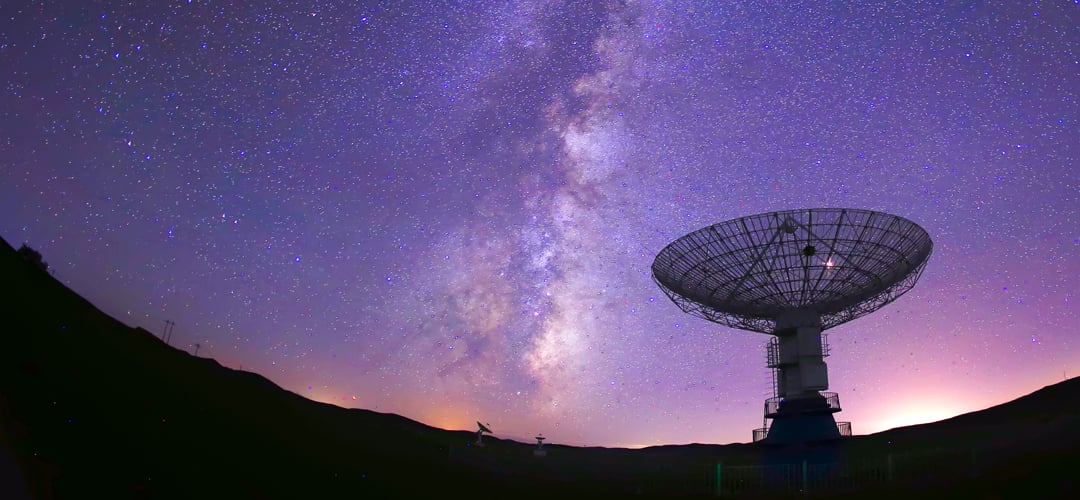 Yesterday's markets made historical records on the downside, despite the US Federal Reserve (Fed) intervening to provide emergency liquidity to the US treasury market. This shows that the monetary policy worldwide is now played out and the focus of economic stimulus has to be on fiscal policy.
Markets, however, are telling us something else. They want the virus to be under control in Europe and the US, in addition to government spending and tax cuts. Financial markets have been very efficient at pricing the virus news flow and, as the number of new cases in Europe and the US has been on a 33% daily growth trend, markets have fallen at unprecedented rates.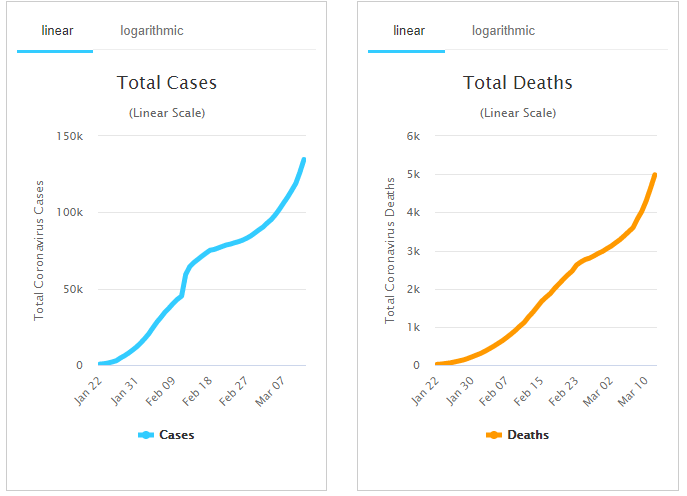 Source: Worldometers.info.coronavirus
Right now, equities are pricing in a full US, European and UK recession. Unsurprisingly this has resulted in a bounce this morning, but there is no guarantee that it will be durable. Markets are particularly worried about the policy vacuum in the US, as President Trump's approach is not as steady as is required. The competition between the Democrats in Congress and the Republican President seems to be inhibiting the vital cooperation needed to fight the virus and its economic impact.
What does it mean for the future direction of markets?
The final recovery will have to wait until a proper fiscal package is provided by the US Congress and approved by President Trump. This could be a few weeks away, so the volatility may well resume at some point.
There is a temptation to look at global equities down 28% from their high and assume that now is the time to buy. We have no doubt that the time to buy will come, but think it might be premature to bottom-fish in risk markets at this point. Our view of markets will be influenced by how fast they recover or fall further. There will be opportunities to sell some sectors that won't be as attractive after the virus and there will also be some opportunities to add to sectors that have been oversold and will come out strongly on the other side. Neither opportunity has happened yet.
In the US, there is the further complication of the election in 8 months. Trump may lose if companies start laying off people, particularly in the energy belt, with Texas being the largest marginal state. Markets prefer Trump to be re-elected since he will cut taxes, whereas Biden might raise them.
Countries that depend on manufacturing (China, East Asia, even Germany or Sweden) should recover faster, as their main problem will be supply chains, which eventually resolve themselves. Countries that are more services-orientated, like the UK and the US, could have a slower recovery, since people will not return to their daily routines overnight even when the virus is under control.
In summary:
If we see a meaningful rally, there may be some areas that could be reduced
If markets resume their downdraft, then the selling opportunity becomes a buying opportunity
We still like the growth and quality sectors
We are cautious about Europe and think the UK is likely to underperform international markets this year
We still like emerging markets, but which country and how to play it will depend on the situation in China in the next few weeks.
Defensive investments will still be needed in a portfolio, with precious metal having more potential upside than government bonds.
We are monitoring this situation very closely and will communicate our evolving views to you.
Speak to one of our experts
If you have any questions about the current environment or about your investments, please get in touch with us or email wealthmanager@canaccord.com. Please remember, if you hold an account with Canaccord, you can check your portfolio value at any time, through Wealth Online or by getting in touch with your Investment Manager.
Found this interesting? Further reading:
Related services:
Investment involves risk. The value of investments and the income from them can go down as well as up and you may not get back the amount originally invested. Past performance is not a reliable indicator of future performance.
The information provided is not to be treated as specific advice. It has no regard for the specific investment objectives, financial situation or needs of any specific person or entity.
The information contained herein is based on materials and sources that we believe to be reliable, however, Canaccord Genuity Wealth Management makes no representation or warranty, either expressed or implied, in relation to the accuracy, completeness or reliability of the information contained herein. All opinions and estimates included in this document are subject to change without notice and Canaccord Genuity Wealth Management is under no obligation to update the information contained herein.
Find this information useful? Share it with others...
Investment involves risk and you may not get back what you invest. It's not suitable for everyone.
Investment involves risk and is not suitable for everyone.