Latest update on market developments - 16 April
Latest update on market developments - 16 April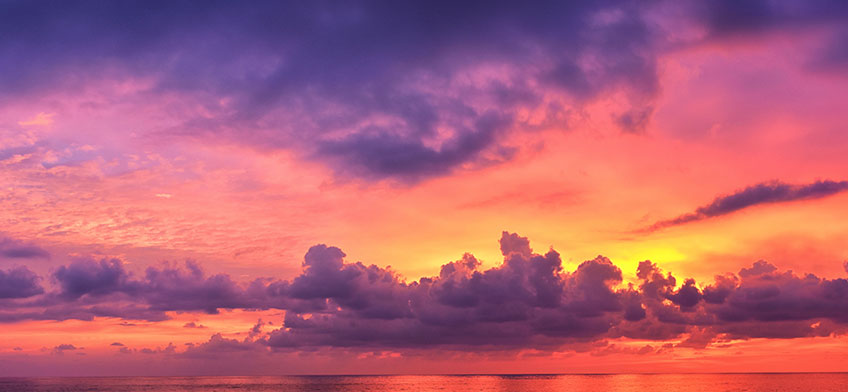 Are markets right to keep going up?
We find ourselves at an important junction in the COVID-19 situation. Can we really see the end of the infection pattern, which would lead to a lifting of the shutdown orders in many countries? Or do we still have to go through a long period of suffering both for the population and the economy? The markets have clearly opted for the former as their continuing rally shows.
Why have markets rallied?
Markets have been helped by the US Federal Reserve (Fed) which has ploughed trillions of US dollars into the economy, hoisting its balance sheet to an unprecedented 30% of the US economy. This massive inflow in liquidity is designed to stop the virus crisis turning into a long depression, by supporting companies and markets so that they can continue to function in the midst of the shutdown.
No central bank has ever gone this far to help the economy, buying lower-rated corporate bonds, municipal bonds, supporting banks who are lending to businesses that could be in trouble, and facilitating liquidity in most capital markets. No wonder the markets are impressed.
This action, however, has created a discrepancy between the virus and the markets. Not only is there no current let-up in the number of new infections across the world, but there are no working therapies, let alone vaccines to cure or prevent the virus. The Fed is therefore providing a money solution to a health problem. Governments are also helping; President Trump is sending US$1,200 cheques to most Americans, giving loans to small businesses and very similar steps are being taken in other countries.
Why money isn't the only solution
The conundrum in this virus has not changed, though. Giving people money to spend when they are in lockdown won't get them to spend it. At most it will stop them from running out of essentials, but it won't restore the full economic activity which has been stalled. Some authorities are feeling the pressure to re-open their countries and may stop confinement orders soon for the sake of their economies, albeit with the inevitable risk of a second wave of infections as we have seen in some parts of the world.
The EU has issued a series of guidelines for countries to lift their containment, with three basic conditions before any country can contemplate doing so: 1 - infections have decreased significantly for a sustained period of time; 2 - hospitals have enough beds, intensive care units, medicines and equipment; 3 - large-scale capacity exists to test, monitor the spread of the virus, trace and quarantine carriers. It then provides 10 rules to start lifting shutdowns. The Trump administration has a similar set of guidelines.
This is very helpful, but it highlights the challenges we face. The world is hampered by medical shortfalls, not lack of money. Even if governments increase funds to their health systems by huge amounts, the availability of testing, personal protective equipment and hospital facilities would still make it difficult to get out of the containment orders safely and efficiently.
At least it is an exit strategy for the shutdowns - something that has been missing so far - but it means there is still a disconnect between the optimistic markets and the reality on the ground, with overwhelmed health systems and curtailed economic activity.
What could cause a more sustainable long-term rally?
Things could obviously all change overnight, if workable therapies are discovered, tested, tried and manufactured in large numbers. Or, if significant short-term progress appears to be made on a vaccine. But ultimately, the lifting of lockdowns may not be straightforward and, as mentioned in previous communications, even when restrictions are lifted, it could take some time for a full resumption of economic activity.
We are investors, rather than virologists. We have learned about this virus the hard way like everybody else and, although we'd like to forget about it soon, we think it is premature to assume the spread of the virus is behind us, removing the need for any lockdowns and reduced economic growth.
Looking to the future
There are several investment areas that we are seriously considering and have set a specific price level and timing for, so that we have a chance of buying right on behalf of our discretionary clients, rather than buying for the sake of it. Some are equities, some are bonds, some are brand new ideas, some are additions to themes we already have. Some could happen within a few weeks, some will probably take longer if our virus scenarios are correct, but all of them would take advantage of the dislocation created in the markets by this tragic outbreak. Patience will still be required, though, as mentioned in our last communication.
Speak to one of our experts
If you have any questions about the current environment or about your investments, please get in touch with us or email questions@canaccord.com. Please remember, if you hold an account with Canaccord, you can check your portfolio value at any time, through Wealth Online or by getting in touch with your Investment Manager.
New to Canaccord Genuity Wealth Management?
If you are new to wealth management and would like to learn how this can benefit you, we can put you in touch with our team of experts that can help.
Get in touch
For further updates on markets during this time, please visit our coronavirus hub here.
Investment involves risk. The value of investments and the income from them can go down as well as up and you may not get back the amount originally invested. Past performance is not a reliable indicator of future performance.
The information provided is not to be treated as specific advice. It has no regard for the specific investment objectives, financial situation or needs of any specific person or entity.
The information contained herein is based on materials and sources that we believe to be reliable, however, Canaccord Genuity Wealth Management makes no representation or warranty, either expressed or implied, in relation to the accuracy, completeness or reliability of the information contained herein. All opinions and estimates included in this document are subject to change without notice and Canaccord Genuity Wealth Management is under no obligation to update the information contained herein.
Find this information useful? Share it with others...
Investment involves risk and you may not get back what you invest. It's not suitable for everyone.
Investment involves risk and is not suitable for everyone.