Politics, interest rates and trade wars - can we expect more volatility in 2019?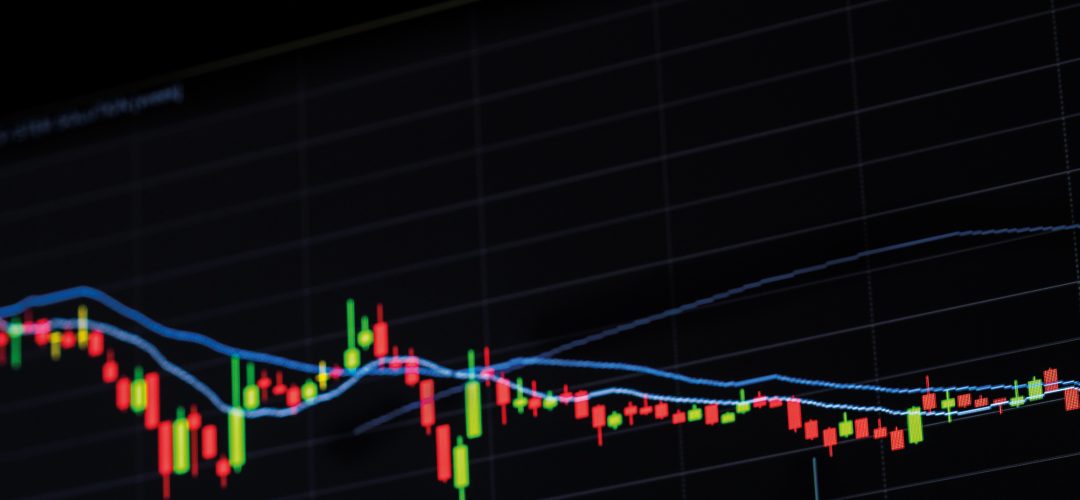 The market correction that started in October has taken on a life of its own and volatility has continued on the back of new events, such as the arrest of the Huawei CFO in Canada and the leadership challenge to Theresa May in the UK. As unpredictable political events may continue to cause volatility, forecasting returns and markets in 2019 is fraught with danger. However, in staying focused on the economic fundamentals, we see more upside than downside next year.
Which brings us to the UK. Political events are going too fast for us to write about them, but there is one basic question: when will the UK market become so cheap that all uncertainty is fully priced into it? We think we may be approaching that juncture and would seriously consider an extra investment in UK equities, especially if an event can trigger some further drop in relative valuations for the UK vs. the rest of the world. We are watching UK equities very carefully for signs of international investors returning to the country they abandoned in droves over the last two years.
Our positive view on markets is also predicated on the outcomes of a couple of crucial issues: the Federal Reserve's (Fed) management of rising interest rates and the trade war between the US and China.
Will the Fed manage interest rises effectively?
The Fed's monetary policy has markets worried that a recession may be forthcoming if interest rates keep rising without paying attention to the strength of the US economy or to underlying inflation levels. The Fed has the opportunity, for the first time in its history, to engineer a 'soft landing' of the US economy, namely to extend the economic cycle without causing a recession by hiking too much.
Will Trump agree a trade deal with China?
President Trump has the option to get a trade truce signed with China and to remove all tariffs on imports and exports. This would not solve all the contentious issues between both countries (such as intellectual property, hacking, etc) but it would go a long way towards reassuring companies that they can invest in their businesses and keep exporting (or importing) without fear of surprises.
We think both of these issues should be resolved satisfactorily for the markets, with a decent pause in Fed hikes and a proper cease-fire between Trump and the Chinese ahead of the 2020 presidential election. However, there is obviously some risk that it may not turn out that way, with the inevitable market volatility that would accompany it.
The one investment area most dependent on the outcome of these issues is emerging markets. Upon favourable Fed and US-China outcomes, they could soar, having underperformed the world this year. Conversely, their downside could still be significant if both events turned out wrong.
One additional concern for markets is the slowdown in the US and Chinese economies. Whereas both should be quite orderly and some form of fiscal stimulus could be applied, it is unclear how far the slowdown could go. There has been frontloading of export orders both in the US and China to get ahead of potential trade tariffs and we are now starting to see some stockpiling in the UK ahead of a possible hard Brexit. Although future corporate earnings should still deliver attractive growth, markets may fret at the sight of much lower GDP figures in early 2019. We would see this as catch-up, rather than anything sinister.
In a nutshell, headlines do not deter us from finding attractive markets worldwide. Politics may continue to cause further volatility in the New Year but we remain focused on the economic fundamentals.
Investment involves risk. The value of investments and the income from them can go down as well as up and you may not get back the amount originally invested. Past performance is not a reliable indicator of future performance.
The information provided is not to be treated as specific advice. It has no regard for the specific investment objectives, financial situation or needs of any specific person or entity.
The information contained herein is based on materials and sources that we believe to be reliable, however, Canaccord Genuity Wealth Management makes no representation or warranty, either expressed or implied, in relation to the accuracy, completeness or reliability of the information contained herein. All opinions and estimates included in this document are subject to change without notice and Canaccord Genuity Wealth Management is under no obligation to update the information contained herein.
Find this information useful? Share it with others...
IMPORTANT: Investment involves risk. The value of investments and the income from them can go down as well as up and you may not get back the amount originally invested. Past performance is not a reliable indicator of future performance.