Can investments beat inflation
Can investments beat inflation?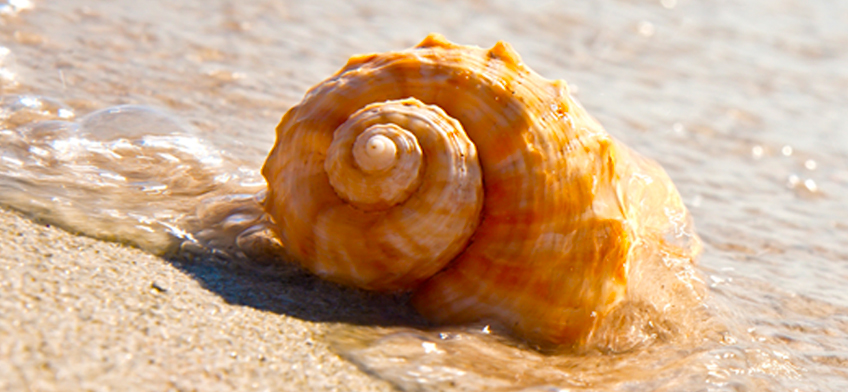 Our CIO of Canaccord Genuity Funds, Justin Oliver, was a panellist at the recent Investors' Chronicle Future of Private Investing Conference. Justin discussed the issue at the front of all investors' minds at the moment – inflation – and whether there are investments to beat inflation.
Here is a snapshot of the key questions Justin answered, before concluding that times have changed and investment management strategy has had to adapt to this new world of high inflation. The approaches that worked when inflation was extremely low are unlikely to work now.
Are there investments that could potentially beat inflation?
There are certain asset classes that have historically worked well during periods of higher inflation. These include commodities, particularly energy, gold and precious metals.
In the high-inflation environment of the 1970s, the best equity returns outside of the energy sector came from industrials, banks and telecoms, but even here the returns didn't necessarily match inflation.
This time round, there was broadly little difference between the performance of value stocks and growth stocks* last year, although this year value companies have generally outperformed by a wide margin.
Large companies with strong balance sheets, pricing power (the ability to increase the price a customer pays to offset higher costs) and consistent profits tend to perform better in inflationary environments, compared to smaller companies that do not benefit from these attributes.
Finally, real assets – like real estate investment trusts (REITS) – have also historically shown more resilient performance during periods of higher inflation.
Can high inflation erode the value of equities and bonds?
Almost every asset class is falling in value at the moment and protracted high inflation bodes badly for equities and bonds in particular. This is because equity and bond markets tend to be much more volatile during periods of high inflation, which also corresponds to significantly lower equity valuations.
However, volatility can also present investment opportunities – and there are early signs of potential investment opportunities in the near future.
Which investments have historically underperformed during high inflation?
Areas that have generally underperformed during periods of higher inflation include consumer durable stocks, US treasuries and investment grade corporate bonds.
US dollar-denominated emerging market debt has recently fallen in value significantly and is now below the low set in the COVID-19 sell-off of March 2020. Logically, the pressure of higher interest rates – which are being hiked to control spiralling inflation - will be felt most on the weakest links of the world's financial system.
How long could high inflation last?
We are all feeling the pinch of inflation – the cost of filling up our cars now exceeds £100 for the average UK family wagon and shopping bills have shot up. While some analysts suggest we may currently be passing 'peak inflation', rising prices are a global issue and are likely to prevail for some time as geopolitical events continue to disturb energy and food supplies.
How can Canaccord Genuity help me invest to try to beat inflation?
As in any period of extreme volatility, investors need to keep a close eye on their portfolios and consider the longer-term implications of market developments. At CGWM we invest with a long-term horizon of at least five to seven years and while current events are concerning, at some stage, stability will return.
If you want an independent assessment of your investment strategy in these inflationary times, from a wealth manager who will build a close relationship and openly communicate what is happening to your investments, please get in touch.
Justin Oliver is the CIO of Canaccord Genuity Funds.
You may also be interested in:
Need more help?
Whatever your needs, we can help by putting you in contact with the best expert to suit you.
Let us contact you
Investment involves risk. The value of investments and the income from them can go down as well as up and you may not get back the amount originally invested. Past performance is not a reliable indicator of future performance.
The information provided is not to be treated as specific advice. It has no regard for the specific investment objectives, financial situation or needs of any specific person or entity.
This is not a recommendation to invest or disinvest in any of the companies, themes or sectors mentioned. They are included for illustrative purposes only.
The information contained herein is based on materials and sources deemed to be reliable; however, Canaccord Genuity Wealth Management makes no representation or warranty, either express or implied, to the accuracy, completeness or reliability of this information. Canaccord is not liable for the content and accuracy of the opinions and information provided by external contributors. All stated opinions and estimates in this article are subject to change without notice and Canaccord Genuity Wealth Management is under no obligation to update the information.
*A 'growth' stock is a company that is expected to deliver better than average organic revenue and earnings growth over the medium term. Investors looking for 'value' stocks seek out stocks which they believe have been undervalued by the market and are trading for less than their intrinsic worth. They are viewed as trading at a lower price than justified when measured against metrics such as earnings, profit margins or sales.
Find this information useful? Share it with others...
Investment involves risk and you may not get back what you invest. It's not suitable for everyone.
Investment involves risk and is not suitable for everyone.