Investment Market Update - Coronavirus
Impact of COVID-19 on investment market - what do we know so far?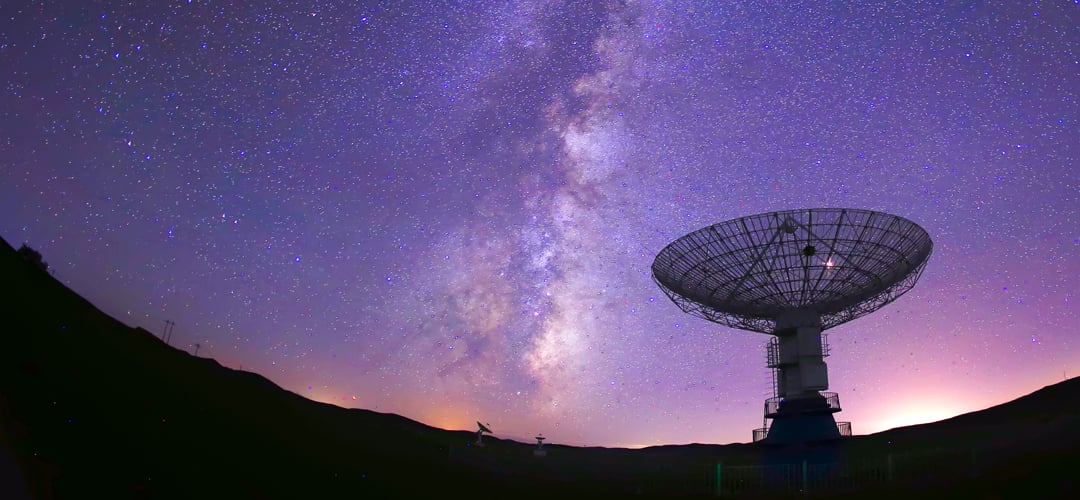 The problem with providing an investment update related to an issue like the coronavirus is that the situation is so fluid, any comments can quickly become out of date. However, there are certain investment conclusions which can be drawn irrespective of how events unfold.
Economic growth will be impacted
Undoubtedly, the virus is a major source of uncertainty and we recognise that a potential escalation of the epidemic is a key risk to our continued optimism on the global economy and risk assets for 2020. China is fundamentally ingrained within global supply chains - and companies worldwide will need to deal with supply disruptions. It's therefore no surprise that officials from the US Federal Reserve, Bank of England and European Central Bank have warned that the impact of the coronavirus may have a dampening effect on economic performance outside of China.
At present, we believe that there will be a transitory, short-term impact on global growth. Should the outbreak begin to recede by the end of the first quarter, economic growth should rebound later in the year and financial markets will be prepared to look past any temporary short-term weakness. Much depends on the spread of the disease and the continuing response of the Chinese government.
The SARS episode provides a potential, but imperfect, playbook
The key metric for financial markets to monitor appears to be the number of new coronavirus infections. During the SARS outbreak of 2003, equity markets reached their short-term nadir when the number of new infections peaked. However, any direct comparison between SARS and the current situation may underplay the economic effects as China was less important to the global economy when SARS emerged. For example, in 2002 China accounted for 6.6% of global oil consumption and 22.6% of steel consumption compared to 2019, when these figures were 13.5% and 47.5% respectively. So too, in 2002, 5% of semiconductor sales and 11.2% of smartphone sales were from Chinese sources. Today, the numbers stand at 34.6% and 29.2%.
Since it entered the World Trade Organisation in 2001, China has grown from being the world's sixth largest economy to the second largest, accounting for 16% of global GDP in dollar terms. Consequently, any improvement in investor sentiment may have to withstand a greater hit to economic growth than was necessary during the SARS episode.
China's response is key
It should be recognised that the scale of the Chinese government's response to the coronavirus has far superseded the actions taken when battling SARS. There were only mild disruptions to travel and retail in 2003, but this time the Chinese authorities have placed certain areas in complete lockdown. This means that manufacturing production in many regions has halted and the longer this persists, the greater the economic impact. The corollary is that the chances of the epidemic escalating into a pandemic are similarly reduced - the greater the short-term pain, the better the long-term prognosis may be. Similarly, the monetary and fiscal support offered by the Chinese authorities will outweigh the action taken during the SARS outbreak. The People's Bank of China has already injected RMB1.2trn into the banking system, while commitments to significant infrastructure spending were already in place. These will likely be accelerated, with a particular focus on transportation and local infrastructure projects.
The fact that the outbreak coincided with the Lunar New Year celebrations might be viewed as a double-edged sword. Manufacturing output during this period is often lower anyway and any pent-up demand for durable goods may simply be deferred until later in the year. However, spending on services is elevated during this holiday season and this spending won't be easily replaced. A postponed restaurant booking, for example, won't necessarily be rescheduled.
Take any economic forecasts with a pinch of salt
As the fight to contain the virus continues, it's very difficult to provide a definitive figure as to how much economic growth will slow. Some estimates have suggested that China's GDP growth could be cut to 5% or lower in the first quarter, which would reduce total growth for 2020 to between 5.5% and 5.7%. Should this be the case, global GDP would be reduced by between 0.1% - 0.15%; a meaningful but not catastrophic outcome. However, we would caution that such figures are highly subjective and rely on assumptions which may yet prove unrealistic.
In summary, if the coronavirus outbreak does not escalate significantly and is brought under control within the next month or so, the economic impact will likely prove short-lived and in this scenario financial markets should look through any short-term economic weakness and focus on a rebound in economic growth later in the year. It's expected that this, combined with the economic stimulus provided by the Chinese authorities, would allow equity markets to make further ground moving forward. Should the epidemic escalate, then the economic and financial impact will be more damaging. However, for our discretionary clients, in this situation we would be prepared to adjust our investment strategy quickly thanks to the highly liquid nature of our underlying investment holdings.
Speak to one of our experts
If you have any questions about the current environment or about your investments, please get in touch with us or email questions@canaccord.com. Please remember, if you hold an account with Canaccord, you can check your portfolio value at any time, through Wealth Online or by getting in touch with your Investment Manager.
Let us contact you
If you're unsure which of our teams to contact, let us help you. We can put you in touch with one of our experts who will discuss your wealth management needs with you.
Find out more
Found this interesting? Further reading:
Related services
Investment involves risk. The value of investments and the income from them can go down as well as up and you may not get back the amount originally invested. Past performance is not a reliable indicator of future performance.
The information provided is not to be treated as specific advice. It has no regard for the specific investment objectives, financial situation or needs of any specific person or entity.
The information contained herein is based on materials and sources that we believe to be reliable, however, Canaccord Genuity Wealth Management makes no representation or warranty, either expressed or implied, in relation to the accuracy, completeness or reliability of the information contained herein. All opinions and estimates included in this document are subject to change without notice and Canaccord Genuity Wealth Management is under no obligation to update the information contained herein.
Find this information useful? Share it with others...
New to Canaccord Genuity Wealth Management?
If you are new to wealth management and would like to learn how this can benefit you, we can put you in touch with our team of experts that can help.
Get in touch
Investment involves risk and you may not get back what you invest. It's not suitable for everyone.
Investment involves risk and is not suitable for everyone.