Climate change investing for decarbonisation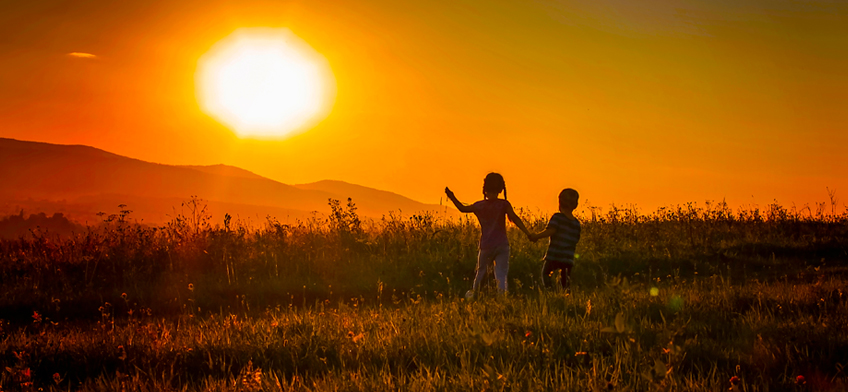 At our webinar, Patrick Thomas, head of ESG (Environmental, Social and Governance) investments at CGWM, was joined by Deirdre Cooper, co-portfolio manager for the Global Environment Strategy at Ninety One, and Michelle O'Keeffe, senior impact analyst at Baillie Gifford. This insightful webinar explored the opportunities presented by ESG investing in decarbonisation initiatives – and explained just how much investment is needed if we are to achieve carbon neutrality on a global scale. You can watch a full recording of the webinar or read the article below.
This is not a recommendation to invest or disinvest in any of the companies mentioned. They are included for illustrative purposes only.
How has ESG investing evolved to have a positive impact on net-zero emission targets?
Historically, companies and investors approached ESG factors defensively, as a way of reducing risk in terms of reputational damage, should an environmental, social or governance disaster occur. Today, it's about investing in all the areas that will have a genuinely positive impact on the world's problems (as identified and agreed by the UN – see graphic below), including 13. Climate Action: "Take urgent action to combat climate change and its impacts by regulating emissions and promoting developments in renewable energy".
Patrick emphasised that the world's biggest sustainability and climate change challenges present some of the biggest opportunities for investors, and now is the time to act aggressively in our bid towards sustainability and net-zero carbon emissions while also generating an attractive return on investment. When it comes to ESG investing and trying to solve UN-agreed problems globally, Patrick's aim is to help people get wealthier and healthier with less impact on the planet as he says, "We are looking for investment opportunities where the market for them will also be expanding in future, often linked to the earth and people".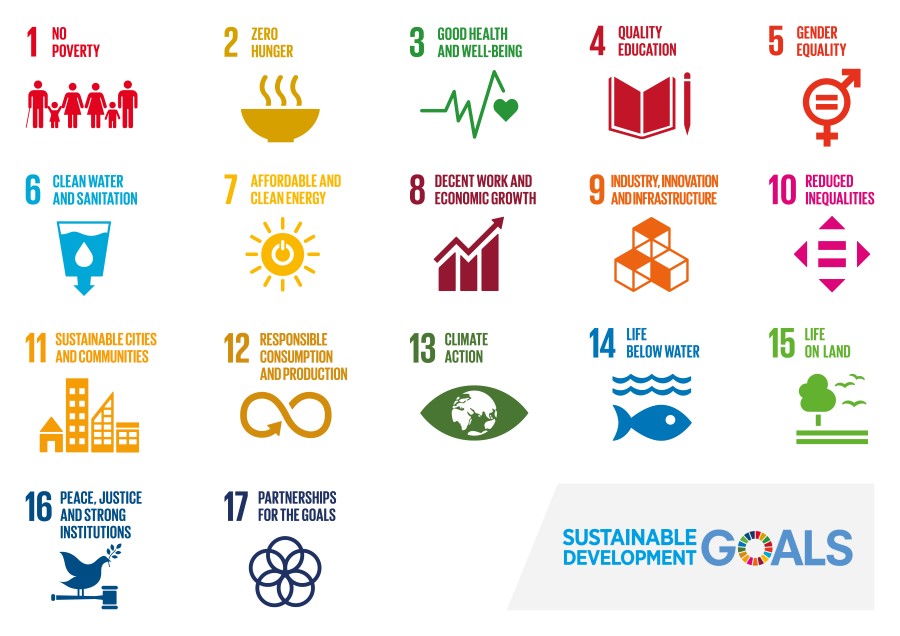 Investment opportunities in support of the pledge for net-zero carbon emissions by 2030
Despite regulatory progress, carbon emissions are still increasing daily and more needs to be done if companies and countries are to realise their 2030 net-zero carbon pledges.
As Deirdre Cooper highlighted, we need to invest US$2.4trn every year for multiple decades to stay on the path of net-zero carbon emissions. Currently, we're investing only a quarter of this level. The accelerated investment requires both private and public capital to meet the funding gap and presents a good opportunity for investors.
How will the drivers of decarbonisation influence investment opportunities?
To find the investment opportunities, we need to look at the drivers of decarbonisation:
Geography – China presents a significant portion of the world's carbon footprint – 28.8% compared with the US at 14.5% and the UK at only 1.1%
Technology – regulatory change can result in certain products or practices being banned; the upshot creates demand for advances in new technology and innovation, which can act as a useful investment hedge
Consumer behaviour – with a heightened awareness of sustainability, consumers are changing their own behaviours, such as moving to plant-based diets, changing the way they travel and becoming more conscious of the cosmetic manufacturing and supply chain
Regulation – for example, in 2020 Biden declared that the US could create millions of jobs in its effort to 'save the planet'.
How can ESG investors find companies contributing to genuine and real world decarbonisation?
When selecting companies to include within an ESG portfolio, Deirdre explained that Ninety One looks for companies that are 'carbon-avoided'. They must have a strong competitive advantage, generate returns that will outperform global equities and contribute to creating a net-zero world, and she uses the following categorisations:
Scope 1: emissions arising directly from the business' own activity, such as fuel burned onsite
Scope 2: the energy a company consumes
Scope 3: indirect emissions that relate to the company's supply chain or are produced once the product is sold/used, a typical example being a car.
According to this method, it's estimated that 75% of carbon emissions are often missed by investment analysts as they fall under scope 3. Ford, for example, believes as much as 90% of its emissions are indirect[1].
As a result, the companies Ninety One invests in are often undiscovered and have a smaller capitalisation, which means they are under-represented in global passive investment strategies. By taking a passive approach, you could be missing out on the likely winners in the race for decarbonisation. Deirdre warns though patience is required, especially when considering the potentially bigger opportunities in emerging markets, where progress on decarbonisation is slow.
Big solutions to small problems, or small solutions to big problems?
When referring to the Positive Change Fund at Baillie Gifford, Michelle O'Keeffe stated two objectives of equal importance: creating a positive impact on the world and generating investment returns.
While investments have driven huge advances in society, she said those advantages haven't been experienced equally. There are still staggering amounts of poverty in the world, unequal societies, and a severe climate threat. It's abundantly clear there is still more to do, and greater investment can address these complex challenges, even if it's predicted to take years if not decades to be resolved.
Michelle also expressed the importance of measuring a company's real world impact alongside its intent. Is it delivering on the environmental and societal promises it is making? And what changes and financial impact is this generating? Is it offering big solutions to small problems, or small solutions to big problems? All valuable questions to consider when ESG investing for a sustainable future with positive returns.
ESG investment opportunities – "the more we invest with foresight; the less we will regret in hindsight" says Mark Carney
Demonstrating the huge potential influence ESG investors can have on positive climate change, our experts highlighted the careful analysis and due diligence required to ensure you are investing in companies which are achieving a real positive impact. With many 'undiscovered' and under-represented in global passive indices, if you want to back the winners, you need to invest actively and with the support of professional experts.
Within Canaccord's ESG portfolios, you can gain exposure to a wide variety of ESG specialist investment opportunities, such as those explained here. We look for funds that invest in companies that generate profits over the long term, where the underlying economies of the business are improving. Beyond this, we look for companies that are contributing positively to ESG factors, such as reducing climate change or helping to build a stronger society. Areas such as access to education, disruptive healthcare (accelerated by COVID-19), cyber security, and sustainable food production, are all of interest.
And funds such as those run by Deirdre and Michelle are a crucial part of our strategy to ensure we gain exposure to those companies making a real positive difference to the world.
Speak to one of our experts
If you missed our webinar and would like to be invited to the next one, or if you have any questions about the current environment or about your investments, please get in touch with us or email wealthmanager@canaccord.com.
Please remember, if you hold an account with Canaccord, you can check your portfolio value at any time, through Wealth Online or by getting in touch with your Investment Manager.
Find this useful? Read more here:
Need more help?
Whatever your needs, we can help by putting you in contact with the best expert to suit you.
Let us contact you
Investment involves risk. The value of investments and the income from them can go down as well as up and you may not get back the amount originally invested. Past performance is not a reliable indicator of future performance.
The information provided is not to be treated as specific advice. It has no regard for the specific investment objectives, financial situation or needs of any specific person or entity.
This is not a recommendation to invest or disinvest in any of the companies, themes or sectors mentioned. They are included for illustrative purposes only.
The information contained herein is based on materials and sources deemed to be reliable; however, Canaccord Genuity Wealth Management makes no representation or warranty, either express or implied, to the accuracy, completeness or reliability of this information. Canaccord is not liable for the content and accuracy of the opinions and information provided by external contributors. All stated opinions and estimates in this article are subject to change without notice and Canaccord Genuity Wealth Management is under no obligation to update the information.
Source: https://www.unpri.org/climate-change/how-measuring-a-portfolio-carbon-footprint-can-assist-in-climate-risk-mitigation-and-reducing-emissions/608.article
Find this information useful? Share it with others...
Investment involves risk and you may not get back what you invest. It's not suitable for everyone.
Investment involves risk and is not suitable for everyone.