Why diversity and inclusion should matter to investors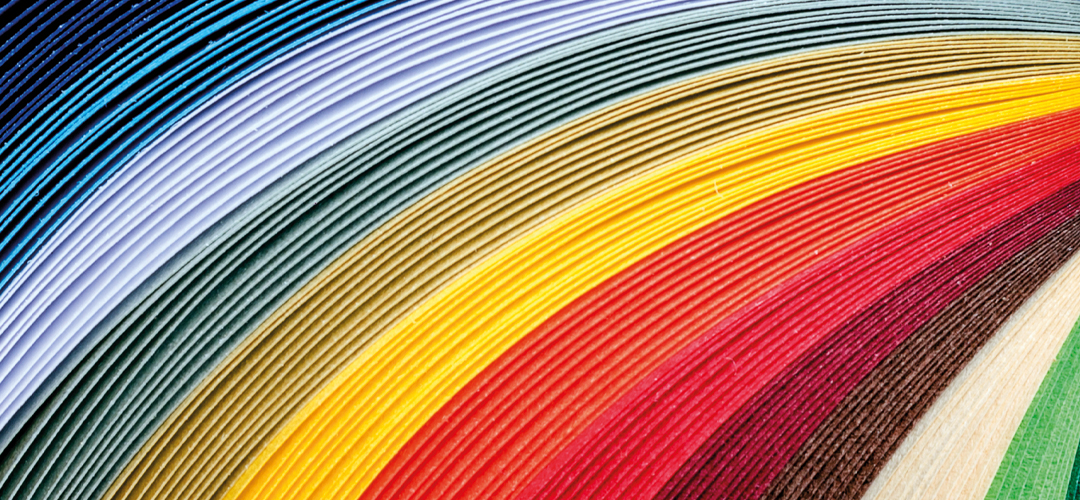 We know that diversity is good for business. Organisations that invest in diversity report seeing a number of advantages, such as an increased ability to attract talent, greater innovation, and improved financial performance. And therefore, 'diversity' and 'inclusion' are no longer just buzzwords. They can have a profound impact on investment returns which is hard to ignore.
What's more, the COVID-19 crisis has revealed that diversity and inclusion matters more than ever.
How has COVID-19 impacted investment performance in diverse and inclusive companies?
JUST Capital's Large Cap Diversified (JULCD) Index[1], which tracks the companies most dedicated to their stakeholders, and includes a strong focus on workplace diversity, has continued to outperform the market throughout the coronavirus crisis.
Since the top of the bull market on 21 February 2020 to 7 April 2020, we witnessed unprecedented levels of volatility, with returns plummeting more than 40%. The JULCD Index showed real resilience, outperforming the Russell 1000 and proving that a strong focus on areas like diversity certainly does not sacrifice financial performance.
Diverse and inclusive businesses are likely to emerge from the COVID-19 pandemic stronger
According to a May 2020 McKinsey & Company 'Diversity Wins' report[2], companies whose leaders welcome diverse talents and include multiple perspectives are likely to emerge from the crisis stronger.
Due to socioeconomic, mental health or financial matters, we already know that certain groups and communities are being disproportionately impacted by the virus more than others, with the phrase 'we're all in the same storm, but not necessarily the same boat' never being more true. In these unusual times, leaders need to take notice and mitigate the negative effects on those groups who need more support and take appropriate account of differences. They genuinely need to embrace diversity and inclusion – be that for their employees, customers or communities.
McKinsey & Company warned that as companies sent staff home to work, this could reinforce existing exclusive behaviours and unconscious biases and undermine inclusion. In addition, unequal sharing of childcare and home-schooling responsibilities, and unequal availability of home workspace and access to broadband could be putting women and minorities at a disadvantage during a time of working remotely.
By asking 'what about diversity' questions, business leaders can think through how to help and support different groups of people. Diverse and inclusive companies are more likely to make smart and determined decisions in their response to COVID-19 - a critical capability in a crisis. They are more likely to innovate and anticipate shifts in consumer needs and consumption behaviours and gain competitive advantage.
As the McKinsey report highlights, the shift to technology-enabled remote working also presented an opportunity for companies to accelerate building inclusive and agile cultures. With its benefits of increased flexibility, remote working can facilitate retention of women and minorities, who are often shouldered with a disproportionate share of family duties. It thus widens access to an array of diverse talent that may not have been available to companies previously.
How is Canaccord Genuity Wealth Management demonstrating a diverse and inclusive approach?
From our perspective at Canaccord Genuity Wealth Management, a diverse and inclusive approach extends to how we provide more support for our vulnerable clients at this extraordinary time – regularly keeping in touch and reviewing their long-term financial plans to ensure they are sustainable and with enough contingency for unexpected events like this. It covers how we are taking care of our employees as they all work from home, such as our #wecandothis initiative. We have easily transitioned to work from home and access our systems, as this short video shows.
It also fundamentally impacts how we invest on behalf of our clients. We have always known that diversity and inclusion within a company improve its culture, performance and even national GDP, but the 2020 pandemic has strengthened our resolve to seek out companies that will emerge stronger from this crisis with a focus on ESG (environmental, social and governance) factors extending to diversity and inclusion.
What are the benefits of diversity and inclusion?
Diversity is not complex and can be defined succinctly. It means a mix of different genders, ethnicities and cultures and this needs to be present at both board and workforce level.
The International Monetary Fund (IMF) believes that less diversity leads to a loss in GDP. It has calculated that if female labour participation rose to match that of males, there would be a GDP increase of 5% in the US, 9% in Japan and 34% in Egypt. In a 2019 interview to celebrate International Women's Day, Christine Lagarde, then Head of the IMF, said some countries with discriminatory laws could boost the size of their economies by as much as 35% if they abandoned those laws and took advantage of women's skills.
There is significant evidence of the benefits of a diverse corporate board and a diverse workforce (for example, MSCI research[3] concluded that companies with at least three women on the board perform better than those without any women).
Why increased diversity and inclusion can improve company performance and investor returns
The research points to two key conclusions:
Diversity promotes creativity and capacity for problem solving
Inclusive environments attract and retain talent better than non-inclusive ones.
Diversity offers benefits for problem solving
The idea that individuals with different thought processes and experiences could improve a team's ability to solve problems makes intuitive sense. A diverse group has more collective wisdom than a set of individuals thinking about a problem in the same way.
Recent data provides empirical backing for this. Investigations have shown that, looking at research and development expenditure, if you increase female representation on a board by 10%, you achieve 6% more patents and 7% more citations[4].
Attracting and retaining diverse talent is linked to higher investment returns
Positive, supportive policies towards diversity and inclusion have been linked with higher stock returns, share price valuations, productivity and profits[5].
One argument is that more gender equality increases a firm's labour market competitiveness. Consider flexi-working and day care services, and how helpful these are for new parents or those taking care of others. Companies without sympathetic policies can lose talented employees over these issues.
Further research is needed into these links, and whether they're due to correlation or causation, but the evidence seems to be telling us something. We know that employee satisfaction, good training and a progressive culture help to recruit and retain talent. It makes sense that gender equality helps too.
Making sure our investment portfolios are diverse and inclusive
Our in-house fund selection committee always considers environmental, social and governance (ESG) factors when choosing funds on behalf of our clients.
Within our ESG portfolios themselves, diversity and inclusion is part of the 'social' criteria we use to assess fund strategies. We measure each fund's positive impact, and search for those that are good at navigating social opportunities and risks. We look at how a company balances the needs of its shareholders against its other stakeholders, including its employees and local community. This often has a positive impact on portfolio performance and is a good indicator of a management team that is concerned and paying attention.
We will continue to assess diversity and inclusion factors alongside more traditional financial metrics, as we believe they will become an increasingly important influence on long-term returns.
Finally, under the watchful eye of our Diversity Committee, we link diversity and inclusion across our ESG Committee and with wider support for measures like the UN PRI (Principles for Responsible Investment) and UN Sustainable Development Goals to help promote diversity and inclusion within the wider financial industry. To hear more about this, watch this video.
Find this useful? Read more here:
Speak to one of our experts
If you have any questions about the current environment, about ESG or about your investments, please get in touch with us or email questions@canaccord.com. Please remember, you can check your portfolio value at any time, through Wealth Online or by getting in touch with your Investment Manager.
Investment involves risk. The value of investments and the income from them can go down as well as up and you may not get back the amount originally invested. Past performance is not a reliable indicator of future performance.
The information contained herein is based on materials and sources that we believe to be reliable, however, Canaccord Genuity Wealth Management makes no representation or warranty, either expressed or implied, in relation to the accuracy, completeness or reliability of the information contained herein. All opinions and estimates included in this document are subject to change without notice and Canaccord Genuity Wealth Management is under no obligation to update the information contained herein.
---
[1] Source: JUST Capital, April 2020 https://justcapital.com/news/companies-most-dedicated-to-their-stakeholders-have-outperformed-the-market-during-the-coronavirus-crisis/
[2] https://www.mckinsey.com/~/media/McKinsey/Featured%20Insights/Diversity%20and%20Inclusion/Diversity%20wins%20How%20inclusion%20matters/Diversity-wins-How-inclusion-matters-vF.ashx
[3] MSCI 'Women on Boards' November 2015
[4] 'Female board representation, corporate innovation and firm performance' Jie Chen, Woon Sau Leung and Kevin P. Evans (2018)
[5] 'Corporate sexual equality and firm performance' Liwei Shan, Fu Shihe, Lu Zheng (2017), 'Do LGBT-supportive corporate policies enhance firm performance?' Shaun Pichler, Janell L Blazovich, Kirsten A Cook, Janet M Huston, William R Strawser (2017), 'Soapbox: why women managers shine' Michel Ferrary (2009)
https://www.pwc.com/gx/en/services/people-organisation/global-diversity-and-inclusion-survey.html
Find this information useful? Share it with others...
Investment involves risk and you may not get back what you invest. It's not suitable for everyone.
Investment involves risk and is not suitable for everyone.