Investing in a cleaner future
Where are the opportunities for environmentally conscious investing?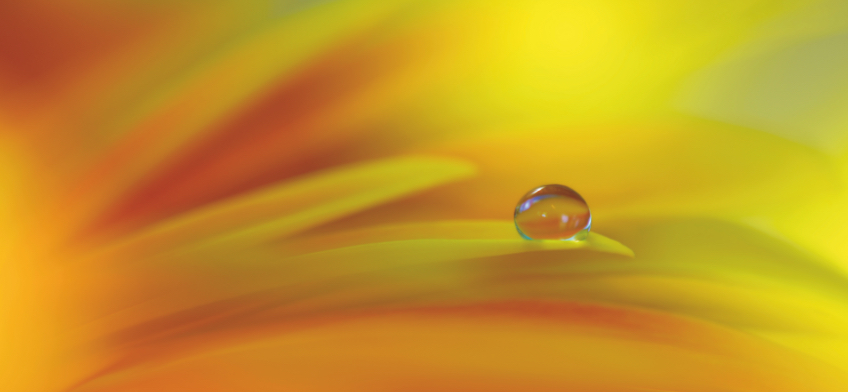 If you take an interest in climate change, you probably consider your impact on the planet and how you can reduce your personal carbon footprint from electricity, heating and travel. But did you know that you can also make a positive difference by taking an environmentally conscious investing approach?
Environmentally responsible investing, such as that offered through our ESG Portfolio Service, allows your investment portfolio to match your personal values and can help the planet as well as being a sensible investment strategy. Environmentally conscious investing in clean energy and climate change, for example, might be one of the easiest ways to reduce your carbon footprint – and the beauty of environmentally responsible investing is that this change might not have to come at the cost of lower returns or higher risks. In this article, we take a deep dive into how climate change and clean energy can provide interesting environmentally responsible investment opportunities.
The effects of COVID-19 will encourage environmentally conscious investing in support of climate change
COVID-19 has brought the climate crisis into greater focus. The pandemic's origin may lie in human encroachment on wildlife habitat – one of the causes of climate breakdown. As we harvest more and more of the world's natural resources, this creates carbon emissions, reduces the planet's ability to mitigate them, and throws people into close contact with wild animals. These animals may carry viruses to which we have no natural immunity, resulting in a pandemic such as COVID-19.
On the other hand, this virus has also shown how much better our world could be. Emissions are falling, as people travel less. In China, as factories closed down and people were confined to their homes, the average number of 'good quality air days' increased by 21.5% in February 2020, compared to the same period last year, according to China's Ministry of Ecology and Environment.
NASA and the European Space Agency transmitted satellite images showing a remarkable reduction in nitrogen dioxide emissions (which are caused by vehicles, power plants and industrial plants) from the main Chinese cities between January and February. The normally all-encompassing cloud of toxic gas hovering over industrial powerhouses has almost vanished, while CO2 emissions have fallen by at least 25%.
According to the Centre for Research on Energy and Clean Air (CREA), the reduction in emissions is due to a decrease in oil and steel production, plus a 70% reduction in domestic flights – but mainly the sharp fall in China's coal use[1].
With much of the UK population confined to their homes during extended periods of lockdown, our own air quality should also improve. If this leads to an improvement in health conditions such as asthma, and turns our cities into more pleasant environments, most people will not want to return to the smog filled, lung-clogging pre-coronavirus conditions.
The UK is already ahead in many environmental initiatives. For over a decade the country has been a climate leader – and the effects of COVID-19 will motivate government and industry to take things further.
As a global leader on climate change, the UK has a key role to encourage environmentally conscious investing
Britain's political consensus in support of ambitious climate action has underpinned the fastest rate of decarbonisation of any major economy in the world. As a result, the UK's influence in the global climate debate has been outsized relative to its own population and carbon footprint.
The Climate Change Act in 2008 formalised how the UK tackles climate change and cemented the UK's leadership position. In providing a clear direction of travel, while allowing for flexibility and innovation, it has helped to maintain a remarkable cross-party consensus – with five carbon budgets being approved by Parliament.
In June 2019, the Climate Change Act was expanded to include an objective of carbon neutrality by 2050. UK emissions have fallen by 42% since 1990, while economic productivity has risen by two thirds. This is above all due to the decline in coal-fuelled power and the expansion of renewable energies, in particular offshore wind. Five years ago, 40% of British electricity came from coal power stations – now it is just under 5%[2].
The UK is also active in promoting climate protection on the international stage. It contributes financially by supporting projects aimed at reducing and adapting to climate change. Politically, too, the UK is at the forefront – hosting COP 26, the UN's climate conference in 2020.
Britain is making a significant scientific contribution, by carrying out fundamental research and developing new approaches and more efficient technologies in collaboration with international partners such as Germany. The UK has also quietly confirmed its position as one of the world's leaders in the production of green energy.
As an important financial centre, the UK also has a role to play in pushing for greater sustainability in the finance sector and to encourage environmentally responsible investing.
How can environmentally conscious investing reduce your personal carbon footprint?
According to a 2013 study by Milena Büchs and Sylke Schnepf of the University of Southampton, a two-person household in the UK emits 21.4 tonnes of CO2 each year, while a family of four creates 28 tonnes.
About one quarter of these emissions is due to electricity and heating. Another quarter is due to the cars we drive and the public transport we use. By buying electric cars, insulating our houses, holidaying in the UK and reducing our meat consumption we can potentially reduce our household carbon footprint by 25-50%.
However, a ministerial clampdown on meat-eating, for example, would meet serious opposition, so we need to look at ways to make the clean revolution as painless as possible. Technology improvements like LED light bulbs, for instance, save emissions without people noticing. Less well publicised, but equally important, is the fact that you can also reduce your carbon footprint through your investments.
Four ways you can help the planet and your portfolio through environmentally conscious investing
The UK has long been an innovator in creating strategies that help both the planet and your portfolio. A decade ago, tax subsidies via enterprise investment schemes (EIS) and venture capital trusts (VCT) encouraged investment into renewable energy. While these tax breaks are no longer available, there are a number of other ways investors can make a difference.
Lower your exposure to carbon intensity - some sectors and companies emit more carbon than others. Think of the difference between a software provider and a coal mine. Different global market indices have a different exposure to carbon intensive sectors, like energy. For example, your annual CO2 emissions can be significantly reduced by switching from a traditional global equity index (like the MSCI World Index) to an ESG index, which has a lower exposure to carbon intensive businesses. Or by switching to a dedicated low carbon index, which has bigger positions in low carbon businesses.
Consider funds and companies that reduce carbon emissions - some companies provide products or services that help the world use less carbon. Think of an electric car maker. You can choose to go further and look at funds that actively invest in companies helping the world reduce its carbon emissions.
Explore global environmental solutions - the Impax Environmental Markets Trust was one of the first in the UK to invest globally only in 'pure play' companies providing solutions to resource scarcity and environmental pollution through their products or services. Underlying companies must have more than 50% of their revenue generated by sales of environmental products or services in the energy efficiency, renewable energy, water, waste or sustainable food markets. A £10m investment in this strategy last year:
Avoided net CO2 emissions of 5,800 tonnes, equivalent to taking 3,050 cars off the road
Produced 1,540 megawatts of renewable electricity, equivalent to 410 households' electricity consumption
Saved 1,770 megalitres of water, equivalent to 13,500 households' annual water consumption
Recovered 980 tonnes of materials, equivalent to 990 households' waste[3].
Participate in UK-leading green energy - the UK is now one of the world's leaders in the production of green energy. 25% of the electricity generated in the UK last year came from wind, solar and other renewable energy sources – three times what it was in 2011. The UK is the world leader in offshore wind, with more installed capacity than any other country. Offshore wind already powers the equivalent of 4.5 million homes annually and is expected to generate over 10% of UK electricity by the end of the year[4].
Generate sustainable investment returns from renewable energy
The Renewables Infrastructure Group was the first fund in the UK with a mandate to generate sustainable returns from a diversified portfolio of renewables infrastructure that contributes towards a zero-carbon future. It invests directly in solar and wind projects in the UK and is responsible for powering the equivalent of one million homes a year[5]. The renewable energy generated by this trust avoids 2.7 million tonnes of CO2 annually. To put this in context, this could power the whole of Birmingham or the Transport for London network for two years.
Environmentally responsible investing is not only good for the planet but works as a sensible investment strategy
For those with significant assets, one of the easiest ways to reduce your carbon footprint might be to change your investment portfolio – and this change might not have to come at the cost of lower returns or higher risks.
Compare the MSCI All Countries World Index (ACWI) to the MSCI ACWI ESG Leaders Index and the MSCI ACWI Low Carbon Leaders Index since September 2007. Whether we look at the 2008 crash or the bull market of the last 10 years, the indices had virtually the same performance. Impax Environmental Markets has significantly outperformed the FTSE All Share over the past 15 years. The Renewables Infrastructure Group has provided a dividend since launch in excess of the FTSE All-Share with around half the volatility.
Environmentally conscious investing is not only good for the planet but works as a sensible portfolio strategy in its own right.
Speak to one of our experts
If you have any questions about the current environment or about your investments, please get in touch with us or email questions@canaccord.com. Please remember, if you hold an account with Canaccord, you can check your portfolio value at any time, through Wealth Online or by getting in touch with your Investment Manager.
Find this useful? Read more here:
Need more help?
Whatever your needs, we can help by putting you in contact with the best expert to suit you.
Let us contact you
Investment involves risk. The value of investments and the income from them can go down as well as up and investors may not get back the amount originally invested. Past performance is not a reliable indicator of future performance. This is not a recommendation to invest or disinvest in any of the companies or funds mentioned. Names of companies and funds are included for illustrative purposes only.
The information provided is not to be treated as specific advice. It has no regard for the specific investment objectives, financial situation or needs of any specific person or entity.
The information contained herein is based on materials and sources that we believe to be reliable, however, Canaccord Genuity Wealth Management makes no representation or warranty, either expressed or implied, in relation to the accuracy, completeness or reliability of the information contained herein. All opinions and estimates included in this document are subject to change without notice and Canaccord Genuity Wealth Management is under no obligation to update the information contained herein.
---
Find this information useful? Share it with others...
Investment involves risk and you may not get back what you invest. It's not suitable for everyone.
Investment involves risk and is not suitable for everyone.