General election update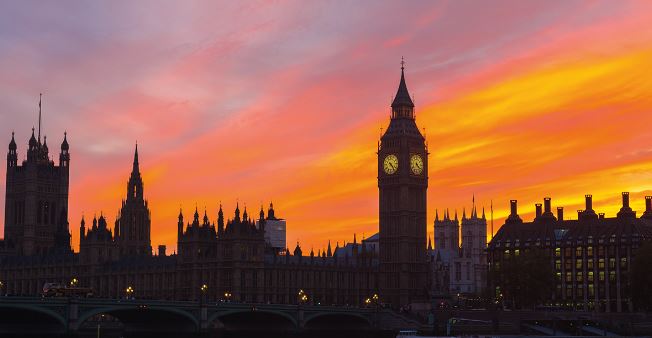 Are UK equities and sterling attractive now?
Following the UK general election, we understand you may be interested in the likely impact of the result on your investments. In this note, our Chief Investment Officer provides his view of the investment landscape and the opportunities and threats now arising across different asset classes and sterling.
As ever, if you have any concerns, or if you would like to discuss your personal situation and how we can help you navigate these changing times, please contact us.
The markets had been largely anticipating this outcome:
Sterling has risen from US$1.2855 on the day the election was called to US$1.3161 yesterday (election day) to over US$1.34 this morning. It has risen over 4%.
The FTSE 100 has moved down 1.6%, unsurprisingly given the foreign currencies in the index. The FTSE 250, which is more representative of the UK economy, had a much better run, up 2.9% vs a flat MSCI World Index (also in sterling).
Gilt yields have risen a little, from 0.71% on the 10-year gilt to 0.82% this morning, reflecting two conflicting forces: potential foreign demand for gilts due to government stability and increased government spending to be financed by borrowing.
The opportunity to trade in the markets on the back of this outcome is, however, limited as we discuss below. Mathematically, the FTSE 100, with more than 70% foreign earnings should fall if sterling rises, but more positive market sentiment might help support it nevertheless.
Is it worth adding to UK equities and buying sterling in the aftermath of the election result? There are several factors in that decision:
There is undoubtedly a situation whereby most of the short-term gains have already been made.
Many UK investors however, have likely been sitting on cash which they are eager to deploy back into the markets, so this will probably be drip-fed over the next few months.
International investors, who have shunned the UK market in the last two to three years due to the political and institutional uncertainty, may start returning to the UK market, although their timing and amounts are highly unpredictable.
On the other hand, British companies have been starved of investment since the referendum, not knowing which way the country, its economy and its trade, would go - which will have a lasting impact on profits and may affect future growth; investors may take a view that when some firms announce capital spending, the future increase in profits is a foregone conclusion, but they won't give the benefit of the doubt to the whole market.
The 'resolution' of Brexit is a possibility, but even if the signing of Boris Johnson's deal with the EU seems likely, the timetable for a trade agreement with the EU, let alone the rest of the world, is highly unrealistic; at some point next year markets may start pricing some risk in, capping rises in both sterling and UK equity valuations. What may help, though, is the large Conservative majority, which can give the UK a stronger bargaining posture in EU trade talks, as well as more flexibility in the negotiations, as the prime minister will not be beholden to hard-line Brexiters in the party for the approval of trade terms, and even potentially an extension to the timeline.
There is therefore a balance to achieve - by not avoiding UK equities altogether, but similarly not taking the knee-jerk reaction of buying UK equities heavily, particularly now that the market has already made a large upward move. The UK market may now be more comparable to other world markets, but it still means that stock-picking is vital, as some companies will deserve more attention than others.
In terms of sectors, it is obvious that more domestically-driven parts of the economy should benefit. We know housebuilders, banks and utilities are likely to bounce back, freed from the political haze. Our preference would still be to go for 'quality' companies i.e. those that show strong cash flow, high profitability and are reliable growth businesses.
Other world markets will also get a boost from the UK election result, with the lifting of uncertainty, so international shares may also be part of the overall picture. We favour equities for the coming year, as central banks are providing large amounts of liquidity to the global economy and the manufacturing slump is mostly behind us. The potential signing of a 'phase-one' trade deal between the US and China would also go a long way towards supporting markets in the coming year and seems to be moving US and far Eastern markets now.
Sterling may have some more room to move upwards, but only if international investors return to the UK in large numbers. Gilts are unlikely to provide great returns in the future, given the ultra-low yields they are currently offering. Overall, given this election outcome, equities remain our favourite asset class.
We appreciate the election result brings further change for investors. While we don't have a crystal ball, we do have the substantial resources and tools of a global company to analyse today's economic fundamentals and key investment trends. Whichever way it goes, 2020 could still provide good opportunities for investors.
Found this interesting? Further reading:
Related services:
Investment involves risk. The value of investments and the income from them can go down as well as up and you may not get back the amount originally invested. Past performance is not a reliable indicator of future performance.
The information provided is not to be treated as specific advice. It has no regard for the specific investment objectives, financial situation or needs of any specific person or entity.
The information contained herein is based on materials and sources that we believe to be reliable, however, Canaccord Genuity Wealth Management makes no representation or warranty, either expressed or implied, in relation to the accuracy, completeness or reliability of the information contained herein. All opinions and estimates included in this document are subject to change without notice and Canaccord Genuity Wealth Management is under no obligation to update the information contained herein.
Find this information useful? Share it with others...
IMPORTANT: Investment involves risk. The value of investments and the income from them can go down as well as up and you may not get back the amount originally invested. Past performance is not a reliable indicator of future performance.