What is greenwashing and can ESG investors avoid it?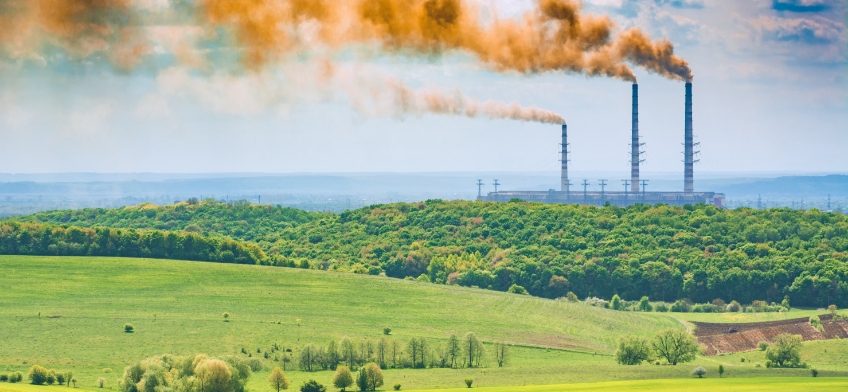 Climate change is always in the headlines. And the rising popularity of ESG investing, is no coincidence. People, worried about the planet's future, don't want to invest in companies that harm the environment and want to invest in those that make the world a better place. In this article, Investment Director and Head of ESG Investments Patrick Thomas explains what the growing prevalence of 'greenwashing' is and what you can do to avoid it in your investment portfolio.
What is the meaning of greenwashing?
Given the popularity of ESG, every second fund launch is claiming to be an ESG fund. Investors need to be careful – just because the marketing material says it is an ESG fund, it's not necessarily the case. They might put ESG in their title, but when you look under the bonnet, there is little evidence they adhere to ESG principles.
Unfortunately, along with the growth in companies and sustainable investment funds that genuinely care about environmental or social issues, there are others that jump on the bandwagon and exaggerate their own green credentials to tempt investors. This relatively recent phenomenon is known as 'greenwashing'.
3 tips to avoid greenwashing in your ESG portfolio
So, what can investors look out for? Here are some tips for spotting greenwashing:
Watch out for 'highest ESG-rated companies in each sector'
Challenge fund managers' sustainability policies
Check a fund's own environmental record.
Why should you watch out for 'highest ESG-rated companies in each sector'?
This is a phrase used a lot in greenwashing. And the implication is that even if they are the highest ESG-rated companies, it might not be in a sector you would associate with ESG.
In 2020, the Wall Street Journal highlighted that eight out of ten of the biggest so-called 'sustainable' funds in the US are invested in oil companies. Fund managers argue they need exposure to a range of sectors, including fossil fuels, but they only choose the 'nice' oil companies. As an ESG investor you might beg to differ.
Why should you challenge the fund manager's sustainability policies?
Don't be afraid to challenge fund managers on their policies for engaging with their portfolio companies on ESG issues.
If an asset manager claims theirs is an ESG fund and says they invest in progressive companies, ask them how they do that – how do they engage with companies on water usage, or using renewable energy? How do they minimise waste in their operations or production process? Policies should be documented and if they're not, ask why not.
Why should you check an investment fund's own environmental record?
When it comes to your own ESG investment strategy, practising what you preach is a good start. Particularly if an investment fund is effecting change within its portfolio companies.
What are its policies around electricity usage or corporate travel? Paper usage? If it's a case of 'do what I tell you, not as I do' then it isn't the best message when you are trying to effect good ESG behaviour within the companies you are investing in. If they aren't environmentally friendly themselves, this is definitely a warning sign.
Root out the credible
It's not fair that there are providers out there willing to exploit investor ethics, but it's the way of the world unfortunately. Keeping your wits about you and doing your homework will help you root out the credible ESG investment offerings from those that are just smoke and mirrors.
When you choose our Portfolio Management Service we act on your behalf, seeking out the ESG funds that most closely reflect your values, deliver competitive returns, mitigate greenwashing risks and focus on measurable impact solutions.
Find this useful? Read more about ESG investing:
New to Canaccord Genuity Wealth Management?
If you are new to wealth management and would like to learn how this can benefit you, we can put you in touch with our team of experts that can help.
Get in touch
Investment involves risk. The value of investments and the income from them can go down as well as up and you may not get back the amount originally invested.
This is not a recommendation to invest or disinvest in any of the themes or sectors mentioned. They are included for illustrative purposes only.
The information provided is not to be treated as specific advice. It has no regard for the specific investment objectives, financial situation or needs of any specific person or entity.
Find this information useful? Share it with others...
Investment involves risk and you may not get back what you invest. It's not suitable for everyone.
Investment involves risk and is not suitable for everyone.