invest in circular economy
What does a circular economy mean for investors?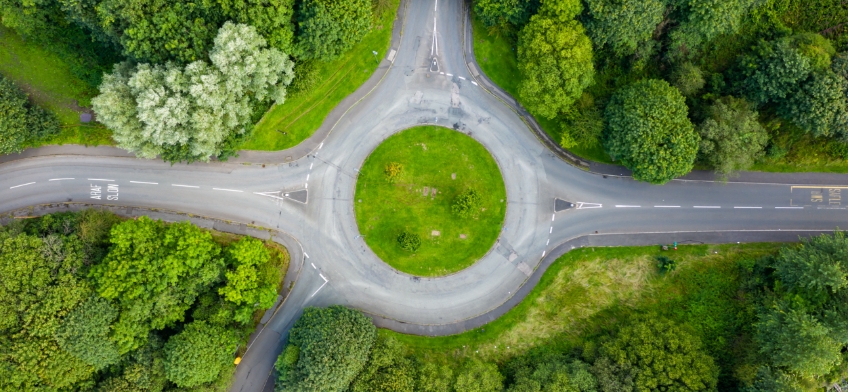 Patrick Thomas, our Head of ESG investments explores the idea that we are moving away from the throwaway 20th century economy to a more sustainable future – the circular economy.
With the devastating consequences of climate change only multiplying year on year, the circular economy should no longer be seen as a utopian pipe dream. So, what is the circular economy and how can you invest to help make it a reality?
How to invest in the circular economy
The circle of life may be a commonly used expression, but it is only recently that humanity has woken up to the truth of that statement. A circular economy is one that minimises waste by prioritising the fixing, reusing and recycling of products and its benefits for the planet are obvious.
If you're interested in investing in this essential shift to a greener future, checking the companies within your investment portfolio is a good place to start. The ones that are demonstrating a forward-thinking strategy and signs of moving into this 'circular' way of operating could be the businesses of the future.
Our investment experts can identify funds with exposure to large and small companies investing in the circular economy and the technologies being developed to facilitate this transition. Some funds look to the future, think big and are putting companies that deliver societal and environmental benefits, as well as bringing good returns, at the heart of their investment strategies.
Why shift to a circular economy now?
World renowned economist, Kate Raworth has described the 20th century economy as one focused on profit and financial value – companies took materials and made products, which we used and then threw away. This was all driven by a number of factors:
Convenience – it's much easier to use disposable nappies than scrub terry towelling ones, for example
Cost – technology and improved transportation made goods cheaper
Complexity – technology means it isn't easy to fix fridges, washing machines and tumble dryers; once they are broken, they go straight to landfill.
So, what's changing? Raworth argues that business leaders, designers, technologists and architects are now thinking about all the benefits a product, or a solution can provide – the societal, economic and cultural uplifts – not just the money. She believes we are moving towards an era that is about mending, reusing and recycling. And it can't come quickly enough – our planetary resource constraints, combined with rising consumption in emerging countries, means there's never been a better time for the circular economy.
Is she right? Could a circular economy work?
We think so.
Companies are starting to develop more sustainable business models and think about how they can re-use and recycle existing materials. They are thinking about how they can design products that can be taken apart easily, or whose materials can be readily recycled, or where the waste from one process becomes the input for another. And they think about how to minimise 'wastage' or 'leakage' from a process to make it as efficient as possible. This is all good news for the conscientious investor – companies thinking about the bigger picture could be the ones that will do well in the future. Some types of business models and the associated mindset can have a huge competitive advantage in an age of resource constraints. 
It must be made easy to invest in recycling and re-using material
It is important this is an easy process for companies and consumers to engage with – if it's too difficult or too costly to re-use, upcycle or recycle parts and materials, they won't do it.
There are companies making reverse vending machines and materials sorting machines. These reverse vending machines allow consumers to recycle packaging materials and send products back, with payments used to incentivise consumers.  Materials sorting machines allow valuable materials to be separated and not disposed of.
How can investors support the circular economy?
The advantages of the circular economy are undisputed. But as Kate Raworth says, it's not about the business world and individual companies doing this in isolation. It's about creating a whole ecosystem of business, governments and communities that work together towards the goal of the circular economy and the fundamental drivers of reusing, repairing and recycling. And it will be the responsibility of everyone – investors included – to make the circular economy a reality.
Find this useful? Read more about ESG investing:
To learn more about how to invest in the circular economy, arrange a no-obligation, complimentary consultation now. Get in touch.
New to Canaccord Genuity Wealth Management?
If you are new to wealth management and would like to learn how this can benefit you, we can put you in touch with our team of experts that can help.
Get in touch
Investment involves risk. The value of investments and the income from them can go down as well as up and you may not get back the amount originally invested. Past performance is not a reliable indicator of future performance.
This is not a recommendation to invest or disinvest in any of the companies, funds, themes or sectors mentioned. They are included for illustrative purposes only.
The information provided is not to be treated as specific advice. It has no regard for the specific investment objectives, financial situation or needs of any specific person or entity.
Find this information useful? Share it with others...
Investment involves risk and you may not get back what you invest. It's not suitable for everyone.
Investment involves risk and is not suitable for everyone.