Do you understand the true impact of inflation on your savings and investments?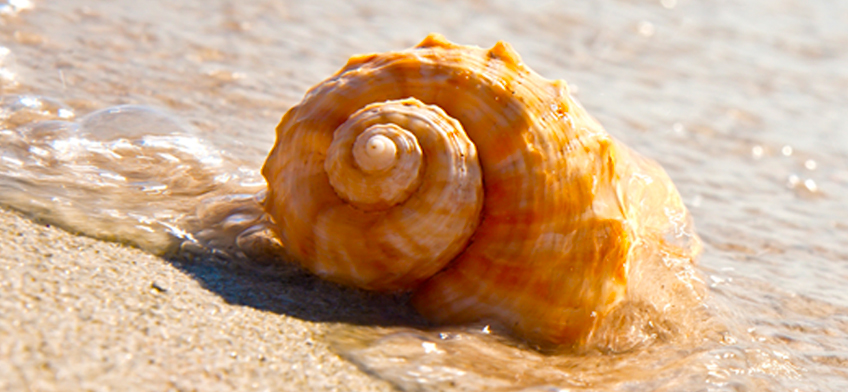 How much do you think £1,000 saved in a bank account 10 years ago would be worth today in real terms – assuming you earned interest at the Bank of England base rate?
Write your answer down then scroll down to find out more.
What has been the impact of inflation on your cash savings?
When thinking about what £1,000 cash savings could be worth 10 years later, have you also considered the impact of inflation as well as the interest you would have earned?
Despite inflation outstripping interest rates for some time now, our recent survey revealed a significant inflation knowledge gap. We partnered with YouGov to survey 1,006 high-net worth individuals[1] to find out if consumers truly understand the impact of inflation on their cash savings – and the results were surprising.
When we asked how much they thought £1,000 cash would be worth today after 10 years in the bank, taking into account both interest rates and inflation[2], the average (mean) answer was £1,404 – a gain of more than 40%.
In actual fact, the true figure is vastly lower at £877 – a loss of more than 12% - a whopping £527 less than the average guess!

As a whole, our survey respondents did not realise cash would generate a loss when taking into account low interest rates and higher inflation. This points to a worrying lack of awareness about the true effects of high inflation among consumers, which is even more of a concern with the Bank of England forecasting inflation is likely to hit 6% in 2022.
Are you worried about inflation?
Our research also revealed people are worried about inflation - and rightly so given the potential impact on their wealth - with 44% of respondents saying they are worried about the impact of inflation on their savings.

25% of respondents said inflation posed the biggest threat to their wealth over the next five years; with men more likely to think inflation is the biggest threat to their wealth (32%) than women (19%).
This compares to 31% of respondents who think market volatility is the biggest threat to their wealth.

We know inflation is a real threat to cash savings, but how does it compare to the risks of investing and the volatility of markets? And is there anything you can do to minimise the impact of inflation on your savings and investments?

Should you be investing during inflation?
We compared the 10-year historic performance of £1,000 saved as cash vs. £1,000 invested in a Canaccord Genuity Wealth Management diversified investment portfolio, taking inflation into account.
In real terms, you can see the investment portfolio has grown to between £1,252[3] and £1,590[4], compared to falling to £877 for cash in the bank – demonstrating that market volatility was actually much less of a threat to your wealth than inflation.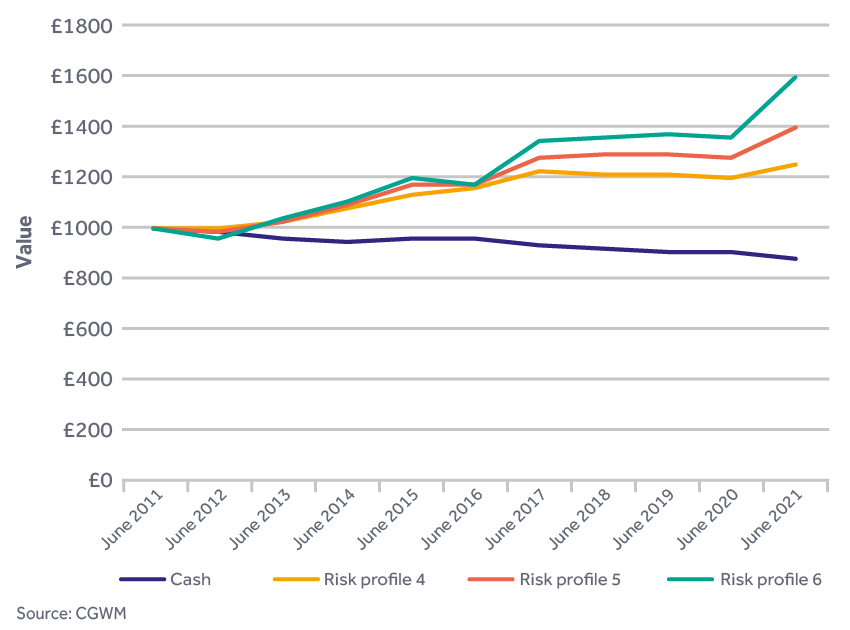 While past performance is no guarantee of future performance, investing some of your cash savings may be worth considering if you think market volatility, rather than inflation, is the greatest threat to your savings and investments. Likewise, if you are holding cash and are worried about inflation, investing might be a way to minimise its impact on your wealth.
Find this useful? Read more about inflation:
If you would like to learn more about how we can help protect your wealth from inflation with confidence, get in touch to speak to a professional wealth adviser.
New to Canaccord Genuity Wealth Management?
If you are new to wealth management and would like to learn how this can benefit you, we can put you in touch with our team of experts that can help.
Get in touch
Investment involves risk. The value of investments and the income from them can go down as well as up and you may not get back the amount originally invested. Past performance is not a reliable indicator of future performance.
[1] All figures, unless otherwise stated, are from YouGov PLC. Total sample size was 1006 high-net worth individuals. Fieldwork was undertaken between 6 - 25 August 2021. The survey was carried out online.
[2] At the prevailing Bank of England base rate and consumer price index (CPI). Figures calculated at 30 June 2021.
[3] CGWM medium risk profile 4 model portfolio
[4] CGWM medium-high risk profile 6 model portfolio
Find this information useful? Share it with others...
Investment involves risk and you may not get back what you invest. It's not suitable for everyone.
Investment involves risk and is not suitable for everyone.