Why investors should look closely at cyber security
Investing in cyber security? It would be a crime not to.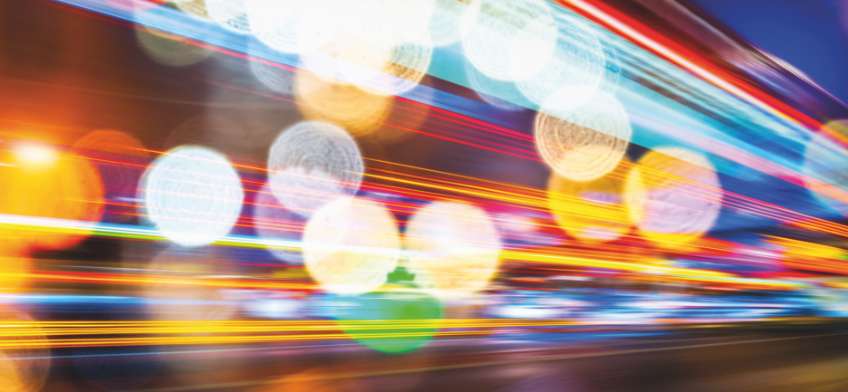 Safe internet connectivity has become as essential and everyday as central heating. As our lives – personally and professionally – become increasingly digitally connected and we leave more and more traces online of what we have searched for, bought, downloaded, uploaded, shared, written, and even said – cyber security has become an urgent necessity.
For investors, it means new and exciting opportunities are opening up from massive growth in the cyber security sector.
Firstly, the companies involved in this space are not the generic big tech behemoths where we see greater regulation risk and slowing innovation.
Secondly, cyber security is a very different type of technology investment compared to an area like social media; this theme is not simply a play on global advertising revenue. For businesses, cyber security has become vital mission-critical expenditure regardless of the economic scenario prevailing.
Cyber security - a trend accelerated by COVID-19
The coronavirus lockdowns spurred cyber criminals to concentrate even harder on penetrating corporate networks and stealing data. The move to working from home, where staff used their own under-protected systems, exposed vulnerabilities and opened up new opportunities for hackers. During 2020, every business in the UK faced an average of 686,961 online attacks on its systems – one every 46 seconds – a 20% rise on 2019 figures. According to SonicWall analysis published in July 2020, ransomware attacks rose by 20% in the first six months of 2020, while other research found that web app attacks rose by an incredible 800%[1].
How cybercrime is leading to innovation and providing investment opportunities
All this criminal activity means that cyber security spending is set to grow. As new attack methods emerge, new countermeasures are developed, creating a cyberboom. According to Cybersecurity Ventures, cybercrime will inflict damages globally in 2021 totalling US$6trn, up from US$3trn in 2015[2]. That includes costs associated with the damage and destruction of data, stolen money, lost productivity, theft of intellectual property, theft of personal and financial data, embezzlement, fraud, post-attack disruption, forensic investigation, restoring hacked data and systems, and reputational harm.
These issues are being compounded by new technologies, such as cloud computing, artificial intelligence, the Internet of Things (IoT) and 5G. These technologies create new points of vulnerability and allow different kinds of attack. The IoT market alone, which includes connected devices ranging from cars and factory assembly lines to baby monitors and traffic lights, is expected to reach 25 billion devices by 2021, according to data compiled by Gartner. Cybersecurity Ventures believes a business will fall victim to a ransomware attack every 11 seconds by 2021, up from one every 14 seconds in 2019, and one every 40 seconds in 2016.
Individuals, companies, governments and other institutions are demanding new and better cyber protection to ward off future attacks, shore up their existing cyber defences, assess attack and intrusion analytics and keep their systems secure. Enterprises are also spending heavily on IT security measures that help respond to new privacy regulations, such as Europe's General Data Protection Regulation (GDPR).
New solutions – new investment opportunities
As methods of communication have evolved over time, so has the information communicated. 'Messages' today include almost anything from preferences, photos, movies, transactions and health records to other personal information. This compares to recent history when:
One could only find a person's address and phone number via the Yellow Pages
Bank records were only in your bank or in your home
Government identification was kept at the relevant records office or in your wallet/purse
Medical data could be found at your doctor's office and, if you requested a copy, your home.
Other personal information, such as when and where you might go for your morning run, your taste in music or television programmes, or your favourite restaurants, was generally private. Now, search engines like Google allow companies and, by extension, governments to record every topic searched by every user, including the time and the place where it happened. Social media companies have taken this to a whole other level. What's more incredible is that all this information has been provided voluntarily.
The point is that as our lives become increasingly digitalised, more and more information – some of it quite personal – exists in cyberspace, where it is potentially accessible by those with nefarious intent.
This all translates into one thing: security spending, creating a cyber security growth market.
How can investors seek exposure to cyber security opportunities?
Fortunately, there are scores of exciting and innovative companies whose function is to protect us online, and investors can find opportunities to invest in them via a number of exchange traded funds (ETFs), where the underlying selection of companies is compiled by a team of experts.
We believe cyber security is a fundamental theme set to shape our future which is why we seek investment exposure to the area on behalf of our discretionary clients. If you are new to Canaccord Genuity Wealth Management or if you would like to find out more about our approach to investing in cyber security, please get in touch.
Protect yourself from fraud
Your financial wellbeing and security are important to us. Unfortunately, with one persuasive phone call or convincing email, a clever fraudster can trick you into handing over your money.
Fraudsters try to appear as genuine as possible and we are aware that they are using the Canaccord Genuity name, logo and office address in an attempt to engage and exploit unsuspecting clients.
If you are suspicious about an email or phone call, where the Canaccord Genuity Wealth Management name and branding may be being used fraudulently, please do not reply or give away any of your personal details. Report it to fraud@canaccord.com and call your investment manager straight away.
For more information, call us or visit: https://www.canaccordgenuity.com/wealth-management-uk/market-updates/fraud-warning/
Speak to one of our experts
If you have any questions about the current environment or about your investments, please get in touch with us or email questions@canaccord.com.
Please remember, if you hold an account with Canaccord, you can check your portfolio value at any time, through Wealth Online or by getting in touch with your Investment Manager.
Find this useful? Read more here:
New to Canaccord Genuity Wealth Management?
If you are new to wealth management and would like to learn how this can benefit you, we can put you in touch with our team of experts that can help.
Get in touch
Investment involves risk. The value of investments and the income from them can go down as well as up and you may not get back the amount originally invested. Past performance is not a reliable indicator of future performance.
The information provided is not to be treated as specific advice. It has no regard for the specific investment objectives, financial situation or needs of any specific person or entity.
This is not a recommendation to invest or disinvest in any of the companies, funds, themes or sectors mentioned. They are included for illustrative purposes only.
The information contained herein is based on materials and sources deemed to be reliable; however, Canaccord Genuity Wealth Management makes no representation or warranty, either express or implied, to the accuracy, completeness or reliability of this information. All stated opinions and estimates in this document are subject to change without notice and Canaccord Genuity Wealth Management is under no obligation to update the information.
Find this information useful? Share it with others...
Investment involves risk and you may not get back what you invest. It's not suitable for everyone.
Investment involves risk and is not suitable for everyone.