investing in electric vehicles
Why investing in electric vehicles is a key investment theme in 2022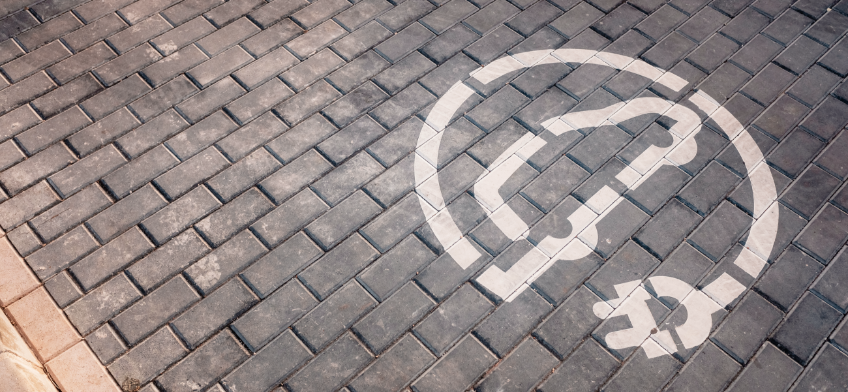 Henry Ford once famously said "If you had asked people what they wanted, they would have said a faster horse", rather than a car. And this wasn't an illogical thought in 1900s America. There were no petrol stations, no highways, roads were gravel tracks and cars were unreliable, expensive and difficult to fix. Horses made sense.
Drive forward and some might say the same about the scenario for electric vehicles today. But have we reached the tipping point when investing in electric vehicles makes sense?
Certainly, driven by a desire to have more sustainable transportation solutions and make the world a better place for their children, consumer demand for electric vehicles is soaring and so we believe this makes investing in electric vehicles a compelling investment theme in 2022 and beyond.
What can Henry Ford teach us about investing in electric vehicles?
Henry Ford and history has proved, the customer isn't always right and can be a terrible predictor of the future. They aren't the ones with their fingers on the pulse of emergent technologies - that's why we have entrepreneurs like Henry Ford and latterly, Elon Musk. It's their job to convince us of the benefits, and then early adopters will buy into these technologies, which in turn starts to drive mass adoption. This becomes the tipping point.
Back in the 1900s, Henry Ford built the first highway and petrol station - and before you knew it, the US was criss-crossed with a highway network, tarmacked roads and everyone was driving Fords, Buicks and Cadillacs. What is less well known, he also designed one of the first electric vehicle prototypes, collaborating with Thomas Edison.
Have we reached the tipping point?
We have seen electric vehicles on the roads for some time. Early adopters splashed out on Teslas or, more economically, the hybrid Toyota Prius. But now all major car manufacturers are selling electric vehicles and they are becoming more commonplace.
The cost has traditionally been prohibitive, as has the availability of electric charging points. With average ranges of 180 miles before batteries need re-charging, they have probably been more suited to short journeys in urban areas.
But this is all changing and as governments work towards a greener future, electric vehicle charging infrastructure is burgeoning. We are officially at the electric vehicle tipping point which is presenting interesting opportunities to invest in electric vehicles and the infrastructure that surrounds them.
What are the real benefits of electric vehicles?
Electric vehicles are cheaper to run, for a start. And the price is coming down as demand grows. Electric vehicles have fewer moving parts, so have lower maintenance costs. They have higher low-end torque and faster acceleration, if you care about that sort of thing. If you mainly drive to and from work and have a charger at home, you never have to stop for petrol.
And the cherry on the top? They are better for the environment, emitting far fewer air pollutants than their petrol and diesel counterparts. Transport is the second largest contributor to global emissions at 20-25%, and road travel is 80% of that. Electricity generation contributes around 20%, so a transition to electric vehicles and renewable energy with battery storage will have a significant environmental impact.
What is Wright's Law and why is it important for investing in innovation, like electric vehicles?
When investing in innovation, it's really important to understand when an inflection in demand might happen. Something we use in the world of investment is Wright's Law, known as the Learning Curve of Innovation. Pioneered by Theodore Wright in the 1930s, it is essentially a framework for forecasting cost declines because of increased production – it states that for every doubling of units that are produced, costs will decrease by a set percentage.
In car production, it has translated to a 15% improvement in cost for every doubling of cumulative production. When this happens, it translates to higher gross margins and lower capital expenditure per unit of production - great news for investors.
What about investing in the ecosystem beyond electric vehicle manufacturers?
If you are contemplating investing in electric vehicles, it is important to consider the different types of companies that might benefit from Wright's Law.
While there are some high profile, entrepreneurial companies already manufacturing a high number of electric vehicles - in terms of innovation, all electric vehicle manufacturers are racing ahead with development and production. They are addressing areas of performance where electric vehicles still lag, namely range and re-charge speeds. It won't be long before they get there.
And it's important to remember it's not just about the manufacturers. It is about the ecosystem of companies related to this sustainable form of transport. There is considerable innovation in the design and build of electric motors and batteries, which many electric vehicle manufacturers choose to successfully outsource. Plus, there are battery storage companies, the companies involved with charging infrastructure, the companies that make cathodes and so on.
How to invest in electric vehicles
Here at Canaccord, if you are considering investing in electric vehicles, we would suggest travelling beyond the obvious to an exciting world of opportunities across this innovative industry.
The transition to electric vehicles will favour the companies with the clearest vision of the future who are innovating fastest. These companies will demonstrate their competitive power through revenue growth, profitability, cash flow, balance sheet strength and brand awareness. You will also want to invest in companies with a strong governance record, making a return on capital and at the right valuation.
As consumer demand for electric vehicles continues to soar, coupled with the pace of change in electric vehicle development, the balance is starting to tip. The end of the petrol car is nigh.
Watch our video to find out more:
Find this useful? Read more here:
Speak to one of our experts
If you have any questions about the current environment or about your investments, please get in touch with us or email wealthmanager@canaccord.com.
Please remember, if you hold an account with Canaccord, you can check your portfolio value at any time, through Wealth Online or by getting in touch with your Investment Manager.
New to Canaccord Genuity Wealth Management?
If you are new to wealth management and would like to learn how this can benefit you, we can put you in touch with our team of experts that can help.
Get in touch
Investment involves risk. The value of investments and the income from them can go down as well as up and you may not get back the amount originally invested. Past performance is not a reliable indicator of future performance.
The information provided is not to be treated as specific advice. It has no regard for the specific investment objectives, financial situation or needs of any specific person or entity.
This is not a recommendation to invest or disinvest in any of the companies, themes or sectors mentioned. They are included for illustrative purposes only.
The information contained herein is based on materials and sources deemed to be reliable; however, Canaccord Genuity Wealth Management makes no representation or warranty, either express or implied, to the accuracy, completeness or reliability of this information. Canaccord is not liable for the content and accuracy of the opinions and information provided by external contributors. All stated opinions and estimates in this article are subject to change without notice and Canaccord Genuity Wealth Management is under no obligation to update the information.
Find this information useful? Share it with others...
Investment involves risk and you may not get back what you invest. It's not suitable for everyone.
Investment involves risk and is not suitable for everyone.