Why market falls or market volatility can provide a great opportunity for investors
Why market falls or market volatility can provide a great opportunity for investors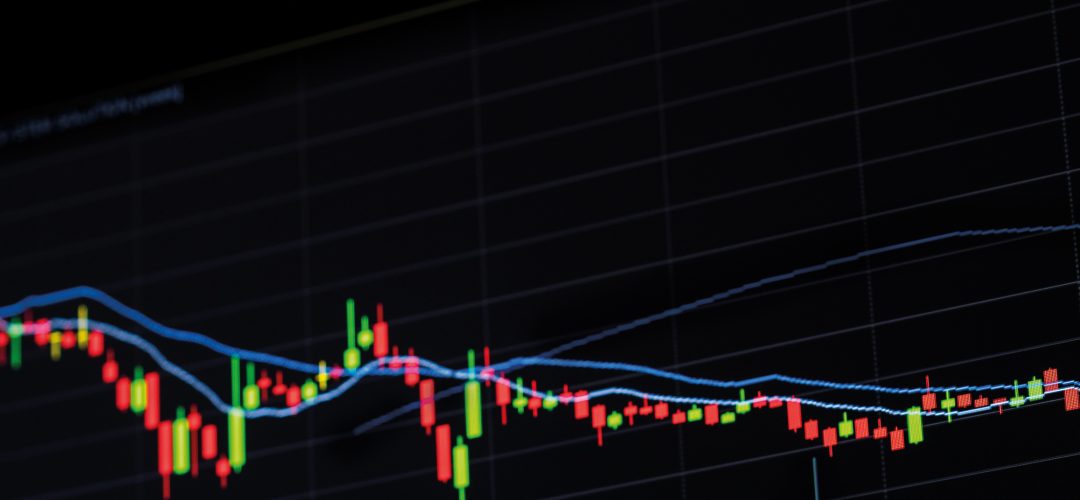 While some commentators and investors may panic when a market fall takes place, there are times when it can be an opportunity for investors. Of course, market falls are worrying, and it takes careful investment management and economic analysis to decide what is best to do. This is where our investment experts can answer your questions, explain what is happening when we see market volatility and consider if there are any investment opportunities.
Both our August 2020 market update, when we addressed the questions investors were asking then and this latest update, are great examples of the expert and timely information you can expect to hear from us in times of market volatility. If you would like to speak to one of our investment experts about market falls and investment opportunities, please click here.
Five reasons why this is not the end of the post-COVID-19 market recovery
After such strong markets since March 2020, it is no surprise that the return of market volatility in equities is spooking investors, some of whom may assume that this is now the end of the post-COVID-19 recovery.
It is highly unlikely that this should be the case, for quite a few reasons:
The fall (or correction) we have seen in markets over the last couple of trading days, though severe, has mostly affected this year's best-performing stocks and sectors. Namely, it has related to technology as well as some of the categories that include similar types of shares. For example, communications services and consumer discretionary (non-essential goods). The particular focus has been on the largest stocks in the US market, the so-called FAANGMs (Facebook, Amazon, Apple, Netflix, Google (Alphabet) and Microsoft). This means this is a correction in 'frothiness' rather than economic fundamentals. The enthusiasm for these tech companies is not without economic fundamental support however, this year's rally was exaggerated and required coming back down to earth.
Other markets have been much more resilient, confirming that this is not an overall change of trend but a sector-focused correction. Defensive investments, such as government bonds, gold, risk-off currencies like the Japanese yen and even the US dollar, have not rallied which confirms that the correction is just the clearing of excesses.
The US presidential election in less than two months is giving rise to fears of an inconclusive result that may drag on for weeks, as it did in 2000 between Bush and Gore, but with potentially even more flashpoints across the country. Although the end-result is unlikely to have a lasting negative effect on risk assets such as equities, the uncertainty may create more short-term volatility.
The virus crisis is still in its recovery stage, but most of the concerns have been discounted by markets for some time now, whether a second or third wave occurs, there's a relapse of unemployment after furloughs end or the inevitable destruction of many businesses along the way. There is upside regarding a vaccine and a progressive resumption of back-to-work policies if school returns operate normally. The example of China, which is a couple of months ahead of the rest of the world with the pandemic, shows that a full recovery is possible, albeit not in all sectors of the economy, as travel & leisure and hospitality will by necessity, remain challenged until social distancing is no longer required.
Market corrections give the opportunity to many investors who are sitting on the side-lines to join the market. The vast amounts of existing cash (one-quarter of the US economy is in money-market funds) all but guarantees that some of it will be redeployed in equities, limiting the extent of this or later corrections, unless the fundamentals do deteriorate beyond the current situation.
Can this market volatility provide an investment opportunity to top up?
We would therefore suggest talking to an investment manager, such as one of our experts, and looking closely at your portfolio. If you are not sufficiently invested in risk assets, you might want to consider using this market fall, or any further correction, as an opportunity to top up. Our current investment themes remain:
Speak to one of our experts
If you have any questions about the current environment or how market falls might offer an investment opportunity, please get in touch with us or email questions@canaccord.com. Please remember, if you hold an account with Canaccord, you can check your portfolio value at any time, through Wealth Online or by getting in touch with your Investment Manager.
Find this useful? Read more here:
Investment involves risk. The value of investments and the income from them can go down as well as up and you may not get back the amount originally invested. The information provided is not to be treated as specific advice. It has no regard for the specific investment objectives, financial situation or needs of any specific person or entity.
This is not a recommendation to invest or disinvest in any of the themes or sectors mentioned. They are included for illustrative purposes only.
Find this information useful? Share it with others...
IMPORTANT: Investment involves risk. The value of investments and the income from them can go down as well as up and you may not get back the amount originally invested. Past performance is not a reliable indicator of future performance.