The questions investors are asking right now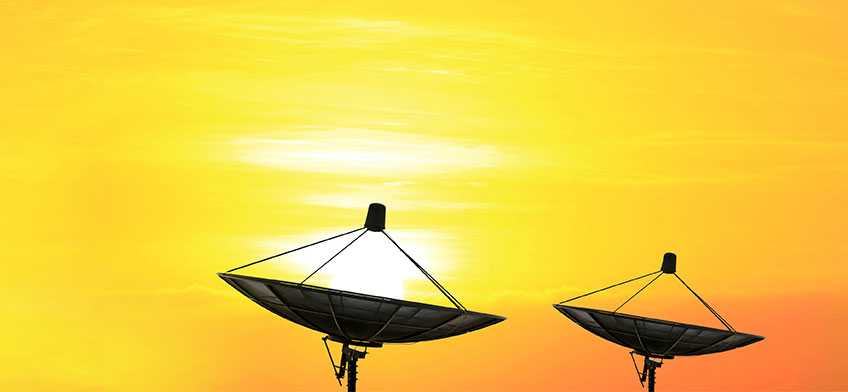 Today, we hosted another open call for our clients and contacts - to update them on our latest market analysis and outlook, as well as our ongoing investment strategy. Here, we answer some of the many questions we are being asked by our clients during the continued market volatility and ongoing uncertainty.
Why are stock markets still rising in the face of dreadful economic news?
There is a clear dichotomy between the stock market and the real economy, with markets seemingly continuing to rise in the face of dreadful economic news and dismal corporate earnings. The explanation is that the sectors benefiting from the crisis (internet shopping, software, online entertainment, biotech and healthcare equipment) make up a large part of the stock market, in particular the US. It has been estimated that 58% of the US S&P 500 Index is 'pro-COVID' while only 30% loses out because of COVID-19.
Is it time to buy back into the companies that have been badly affected?
We have asked ourselves many times whether there is money to be made by betting on our economies reopening and investing back into the 'bombed-out' sectors which have suffered the most (hospitality, leisure, travel, live entertainment, high street retail etc.). But we remain sceptical. This scenario is dependent on a widely available vaccine soon, yet history tells us it takes many years to develop one. Further, we can look to the Chinese experience, and see China's cyclical sectors (such as those 'bombed-out' ones listed above) rallied hard for one month as China started to recover; but have since gone on to lag the technology sector. It wouldn't have been worth re-investing into them - indicating it might not be worth us doing so in the global markets.
We believe it's more important to think about what's going to continue doing well - despite the crisis and beyond the crisis - what will the world look like next year and even better, 5-10 years from now? Hence, where should we invest to benefit from these changes? You can find more information about our current investment strategy on behalf of our discretionary clients below - and here in our article on the top five ESG sustainable and responsible investment themes shaping our future.
Why are individual companies and certain stock markets fluctuating so much day-to-day?
In part, this reflects the general uncertainty - on the virus, the possible therapies, the economy, corporate earnings, our daily lives etc. Some people are worried, some are sanguine, and the combination sometimes takes the market up and sometimes back down. The swings will only subside when our world goes back to complete normality and corporate earnings can again be forecast with some clarity. Right now, there are so many companies that have withdrawn earnings guidance and this is feeding into market volatility. Of course, it's unnerving to see dramatic daily market moves which is why investors shouldn't focus on these too much - instead try to ride through the volatility.
What should I do if I'm dependent on income from my portfolio?
We appreciate the significant challenges for investors who are dependent on their portfolio for income. Some commentators see the UK's 2019 dividend amount being cut by 50% this year and it's unlikely we'll be back at that 2019 dividend income level until 2023/24.
Fortunately, there are ways to ensure exposure to income paying companies and funds. At Canaccord, our fund selection team is very focused on this area and sourcing funds which will generate income and that also have low exposure to the sectors badly affected by the crisis. Investment trusts can also be a useful way to source income as they use reserves of income built up over the years.
It's also important to remember that some companies were overly prudent in cutting their dividends when they didn't necessarily need to. Therefore, some may even be resumed later in the year.
Should I worry about the impact of volatility in sterling?
Sterling swings can sometimes create sharp moves in the daily performance of investments but, in the long run, currencies get partially offset by stock markets and investors are better off focusing on the quality of shares they are buying. Right now, sterling risks are offset by Brexit negotiations, the weakness of the economy but also the low level of the pound.
How likely are negative interest rates?
Both the Federal Reserve (Fed) and Bank of England have said they are not currently considering negative rates, but they are also not ruling them out. While we think this may be truer of the Fed, we think the situation in the UK (which may take longer to recover) is slightly different. So, what do negative interest rates do? The point of negative interest rates is to encourage individuals to invest in equities, government and corporate bonds and property to support economic growth. Ultimately, there is little investors can do to protect cash in the face of negative interest rates.
What is the likelihood of inflation returning?
When countries borrow so much money, there is always a risk of inflation. But we are more concerned about deflation - the reduction of the general level of prices in an economy. With a huge number of people unemployed and many sectors of the economy at very low rates of utilisation, as well as consumer uncertainty about the future, we are more likely to see people saving than spending, and so think inflation will take some time to return.
The top five ESG sustainable and responsible investment themes shaping our investment strategy
We have mentioned previously the five sustainable and responsible investment themes which we believe to offer growth that will ultimately help reward shareholders: information technology, healthcare, battery technology, water and waste. It's no coincidence that these come under the ESG (environmental, social and governance) umbrella because, ultimately, this is the way our societies, governments and lifestyles are going. We have written a separate article for you covering these themes in greater detail and would encourage you to read about the exciting developments and innovations taking place in these areas and which investors may be able to take advantage of.
Whether the world broadly returns to 'normal' once the crisis has passed, or whether the global economy evolves as a result, there will inevitably be winners and losers in this future paradigm. While acknowledging the many challenges we may yet have to overcome, there are many reasons why the future can continue to be viewed with optimism.
Speak to one of our experts
If you have any questions about the current environment, about ESG or about your investments, please get in touch with us or email questions@canaccord.com. If you would like to hear a full recording of the call, please get in touch with your usual contact at Canaccord who can share this with you.
Please remember, if you hold an account with Canaccord, you can check your portfolio value at any time, through Wealth Online or by getting in touch with your Investment Manager.
Find this useful? Read more here:
Investment involves risk. The value of investments and the income from them can go down as well as up and you may not get back the amount originally invested. Past performance is not a reliable indicator of future performance.
This is not a recommendation to invest or disinvest in any of the themes or sectors mentioned. They are included for illustrative purposes only.
The information provided is not to be treated as specific advice. It has no regard for the specific investment objectives, financial situation or needs of any specific person or entity.
The information contained herein is based on materials and sources that we believe to be reliable, however, Canaccord Genuity Wealth Management makes no representation or warranty, either expressed or implied, in relation to the accuracy, completeness or reliability of the information contained herein. All opinions and estimates included in this document are subject to change without notice and Canaccord Genuity Wealth Management is under no obligation to update the information contained herein.
Find this information useful? Share it with others...
Investment involves risk and you may not get back what you invest. It's not suitable for everyone.
Investment involves risk and is not suitable for everyone.