Plan for the retirement income you want
How is our aging population impacting average wealth at retirement and average retirement income?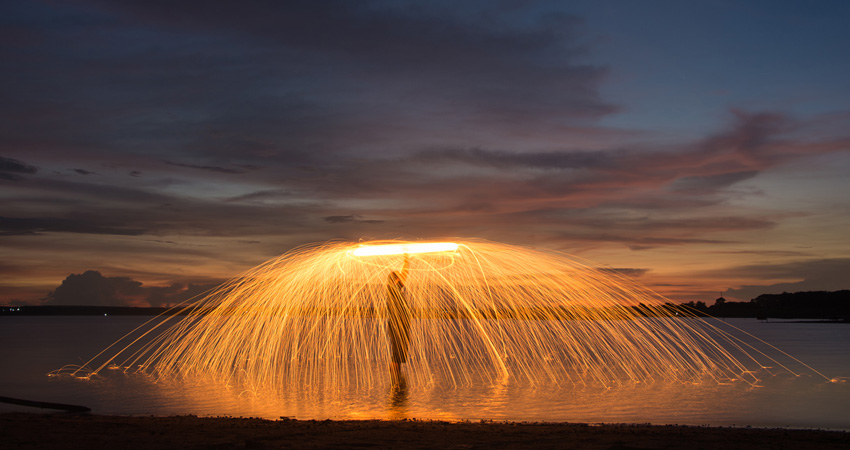 People are living longer and spending longer in retirement than ever before. They are also staying healthier for longer. For many, 50 is just the start of the second half of our adult life. What will we do during those years and what will we live on?
The nature of employment has changed too. With improvements in health and safety, as well as a shift to more service and sedentary jobs, work is less physically demanding. And with more flexible working available, it's possible for us to reinvent what retirement itself means.
A whole new phase of life is waiting to be enjoyed, which many of us are already taking advantage of. But more of us could plan and prepare for retirement by considering the financial planning facts about average retirement income or average wealth at retirement with regard to our own circumstances.
Importantly, on average, people are not saving enough for much longer retirements and are relying on State support which is unlikely to provide most people with the type of lifestyle they would like in retirement. In this article, we look at the financial planning facts and some sobering realities about the State Pension scheme, average wealth at retirement and average retirement income.
1. What are the key financial planning facts concerning retirement demographics?
There are more over 60s than under 18s
In the next 30 years, the population aged over 75 in the UK is expected to double
In the next 20 years or so, 1 in 12 people will be over 80 and nearly one in four will be over 65.
In the early 20th century, most people worked until they physically could not. The means-tested State Pension was paid from age 70 which was beyond the average life expectancy - and so most people would never actually reach the State Pension age.
Since the 1940s, an official age of 60 for women and 65 for men was set, at which the State Pension would start to be paid. Those were considered the traditional ages to stop working, although since then progressive governments have gradually increased the State Pension age, depending when you were born. For the latest details, please click here.
3. How does the State Pension contribute to average retirement income?
The most you can currently get from the UK government as a pension is £134.25 per week according to https://www.gov.uk/state-pension in May 2020. To increase your average retirement income and have more than this, you will need money from elsewhere.
Following the post-war baby boom in the 1970s, huge numbers of young people reached working age – and employers were keen to hire these eager youngsters to replace their older workers. Consequently, the concept of 'early retirement' was introduced as a cheaper and more humane way of rejuvenating the workforce, rather than laying people off.
Indeed, in manual labour industries, older workers were offered the chance of receiving a good average retirement income from their 50s for the rest of their lives and it became the norm to aspire to retire even before reaching State Pension age. When their State Pension kicked in, this would simply add to their average retirement income.
Further, the State Pension is funded on a 'pay as you go' basis, with younger taxpayers funding today's retirees. This worked when the number of pensioners was relatively small, as was originally the case; but recent demographic developments have dictated that 'early retirement' was the opposite of what the country required. As baby boomers grow older, there are far fewer younger people to fund their State Pensions – and the financing of State Pensions has become problematic.
The upshot is that you can no longer rely on the State Pension to significantly contribute your average retirement income, certainly if you are a high-income earner or a wealthy individual.
4. Why is financial planning so important if you want to enhance your average wealth at retirement and your average retirement income?
With fewer taxpayers and more pensioners, how will society support our ageing population?
And while employers must offer a workplace pension scheme to their staff, the required contributions are unlikely to give you a decent average retirement income, unless you save more. Generous final salary-type pensions are no longer offered to most private sector workers, and so retirement income in the future will generally be reliant on investment returns, which brings new risks.
We would recommend seeking professional retirement planning advice to ensure your wealth and retirement income delivers the type of lifestyle you want in retirement, particularly if you are a high-income earner or wealthy individual. Click here if you would like to book a free consultation with one of our independent wealth planners.
5. How can you assess your forecast average retirement income?
The simple fact is you cannot rely on the State to support you in retirement – and your average retirement income could be a lot lower than you want it to be if you do not carry out your own retirement planning and save more in your pension so you can enjoy your later years in comfort.
So get some financial advice or guidance, don't leave it too late, plan your savings, pensions and work-life balance to help you achieve what you want for yourself and your family. It may not be easy, but it will be worth it.
Because our financial planning service is fee based and independent, your Financial Planner isn't tied to any specific provider or products – not even our own. Instead they can look at all the options and recommend the ones that are best for your needs and always give clear and transparent guidance on how to structure your retirement plan to meet your long-term goals. We can also create a cash flow model to build a picture of your finances now and in the future to see if you will run out of money.
Let us contact you
If you're unsure which of our teams to contact, let us help you. We can put you in touch with one of our experts who will discuss your wealth management needs with you.
Find out more
Canaccord Genuity Wealth Management would like to thank Baroness Ros Altmann for her help in writing this article. To read more information from Ros Altmann about her views on retirement and getting a 'wealth check' you can read more here.
Would you like to find out more about retirement?
This financial promotion has been prepared and issued by Ros Altmann.
Investment involves risk. The value of investments and the income from them can go down as well as up and you may not get back the amount originally invested.
The information provided is not to be treated as specific advice. It has no regard for the specific investment objectives, financial situation or needs of any specific person or entity.
Find this information useful? Share it with others...
IMPORTANT: Investment involves risk. The value of investments and the income from them can go down as well as up and you may not get back the amount originally invested. Past performance is not a reliable indicator of future performance.