Quarterly markets update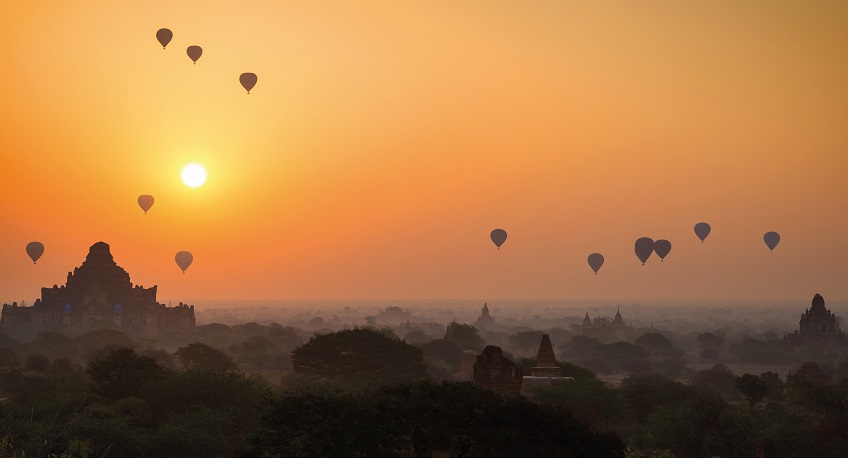 At the start of each quarter, our International Deputy Chief Investment Officer, Justin Oliver provides his latest thoughts on financial markets and the investment environment. In his latest update, Justin describes how markets performed in Q3 2020 and looks at what a vaccine and the US election could mean for investors. You can watch the video here or read the article below.
This video was recorded on 22 October 2020.
How did markets perform in Q3 2020?
The third quarter of 2020 was a period of recovery for the global economy, as well as financial markets, with positive US dollar returns from a variety of asset classes.
Global technology stocks further extended their gains while UK equities continued to lag other asset classes due to continuing Brexit uncertainty and its sector composition; the UK is heavily weighted to banks and energy which have both underperformed during the year.
Of course, we are still in the storm of the COVID-19 pandemic and there are many uncertainties around the longer-term economic impact of COVID-19. While it appeared Europe got through the worst of the crisis in the summer, there's been a concerning resurgence in the number of COVID-19 cases recently. And there are still over 10 million continuing jobless claims in the US and no way of telling how many of these layoffs are temporary and how many are permanent.
So why has the recovery in stock markets been more robust than we've seen in the real world economy? We think there are a variety of reasons:
The domination of technology stocks
The actions of central banks like the US Federal Reserve
Equity markets seem to have been looking past 2020 and focusing instead on 2021 and 2022.
Will a vaccine be a silver bullet?
The evolution of COVID-19 is of course dependent on a vaccine and there's been unequivocally good news in this area with 11 vaccines reaching the critical phase III stage of trials; 85% of vaccines for infectious diseases go on to be approved once they've reached stage III.
However, it has to be recognised that any vaccine is not going to be a panacea that returns everything back to normal. There are many logistical challenges to overcome and it may even be difficult to get people to take a vaccine. Some surveys show that one third to one half of Americans won't be vaccinated.
Then there's the fact that any vaccine won't be 100% effective. Any vaccine that offers 50% protection is enough to get approved, so the final vaccine won't shield everyone from COVID-19. There's also the issue of how long immunity will last - will people need boosters or top-ups?
What difference will the US election make?
Looking back at the performance of various assets under Obama and Trump we can see that from a sector perspective, the best and worst performing sectors under both presidents were all the same. Best performing were consumer discretionary, healthcare and tech, and worst performing were financials and energy. So, for all the time we spend analysing the possible repercussions from the US election, the question is, does it really matter for investors?
The fact that central bank support is going to remain in place for the foreseeable future is undoubtedly going to provide a tailwind for stock markets, and we're likely to see more fiscal support following the US election which will act as a boost to the US economy. Although vaccine hopes might be unrealistic, and some parts of equity markets do appear to have discounted a lot of good news already, on the whole, we think investors can look to the future with a positive mindset.
Speak to one of our experts
If this video has prompted any further questions, please contact us or email wealthmanager@canaccord.com.
Find this useful? Read more here:
Investment involves risk. The value of investments and the income from them can go down as well as up and you may not get back the amount originally invested. Past performance is not a reliable indicator of future performance.
This is not a recommendation to invest or disinvest in any of the themes or sectors mentioned. They are included for illustrative purposes only.
The information provided is not to be treated as specific advice. It has no regard for the specific investment objectives, financial situation or needs of any specific person or entity.
The information contained herein is based on materials and sources that we believe to be reliable, however, Canaccord Genuity Wealth Management makes no representation or warranty, either expressed or implied, in relation to the accuracy, completeness or reliability of the information contained herein. All opinions and estimates included in this document are subject to change without notice and Canaccord Genuity Wealth Management is under no obligation to update the information contained herein.
Find this information useful? Share it with others...
Investment involves risk and you may not get back what you invest. It's not suitable for everyone.
Investment involves risk and is not suitable for everyone.