Sustainable funds tackling plastic pollution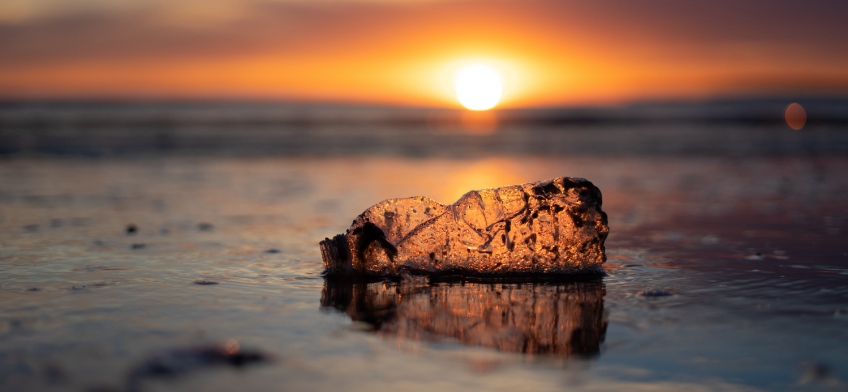 The biggest sustainability challenges often present the biggest opportunities for investors and investment managers. If you are interested in environmental investing and want to do more to fight back against plastic pollution and waste, you can find sustainable funds that target companies working on fresh solutions for the future.
In this article, Patrick Thomas, Head of ESG Investing, explores the damaging effects and deepening challenges of the world's plastic crisis including:
Underdeveloped waste management infrastructure
Our reliance on plastic to transport goods to remote or difficult locations
Lack of recycling (for economic and aesthetic reasons)
Read on to learn more about plastic pollution, the exciting developments taking place and the investment opportunities in this space.
Environmental investing and the global plastic crisis
The carbon issue is something that was always at the forefront of the sustainability argument – but in the last five years, it's become apparent the plastics problem is equally grave.
Campaigning by groups like Greenpeace have raised awareness of this issue in recent years, along with programmes like the BBC's powerful Blue Planet II. And the statistics are shocking. Research from groups such as the Ellen MacArthur Foundation, Surfers Against Sewage and Ocean Crusaders has shown us that eight million pieces of plastic pollution find their way into our oceans every day. 79% of plastic waste is sent to landfills or the ocean, while only 9% is recycled. By 2050, experts have predicted there will be more plastic in the oceans than fish, by weight. And more than one million seabirds and 100,000 marine animals die from plastic pollution every year. Big brands can no longer avoid dealing with the issue head on.
Who is to blame for plastic pollution?
Inevitably, large consumer franchise companies are on the hook for being the top 10 global polluters when campaign groups collect plastic waste, by virtue of their size and branded packaging that's easy to recognise. Despite wealthier nations consuming more plastic on a per-capita basis, lower and middle-income countries seem to account for a greater portion of marine plastic waste, because of large populations and underdeveloped waste management infrastructure.
Low-priced, small dose sachets or small packages of products such as shampoo or detergent have a disproportionate impact on waste, given the high packaging-to-product ratio and inadequate recycling facilities in emerging markets. This is a difficult problem. Sachets are the most visible face of litter in developing markets, but they are an efficient means to get items of everyday use to remote areas. 
Why don't we recycle more?
The most pressing requirement is for greater re-use of plastic and an improvement in recycling. Theoretically, all plastic can be recycled, but the cost and environmental impact (heat, pressure, chemicals etc.) makes it prohibitively expensive.
There remains a decreasing economic incentive to recycle, as front-end costs (collecting and processing) exceed the sale price of recycled materials. The European and US markets are totally unbalanced as the quantity of sorted materials is much higher than the capacity of industry to incorporate those recycled raw materials into production lines. Most materials won't even get to the point of sortation, as it currently costs more to collect and process, than it does to send them to landfill or the incinerator.
Another problem is that recycled plastic is 'ugly' and not deemed to be palatable to consumers. Once you add colour to a product, it cannot be taken out, so you are left with different shades of grey plastic at the end of the recycling process. The challenges are even greater when plastic is combined with metallised films, as is the case for some food packaging (like a bag of Quavers) - it's great for keeping the contents dry and cool, but difficult to recycle.
A recent paper by Oxford University's Dermot O'Hare and his team proposed an interesting alternative made with a nanosheet of amino acids and water, applied to a polyester film, but if successful, it still won't be available for several years.
What consumer brands are doing about it
Colgate has faced a similar challenge and created the first recyclable toothpaste tube (under the Tom's of Maine brand), combining different grades and thicknesses of HDPE laminate, that meets the demands of high-speed production, while remaining squeezable. After five years of development, Colgate will make its proprietary technology widely available.
Procter & Gamble (P&G)'s Head & Shoulders brand has a beach recycled plastic bottle. P&G is also licensor of a proprietary technology that can remove colour, odour and other contaminants from recycled material to produce 'clean' polypropylene (PP). Licensee, PureCycle Technologies, having quickly reached capacity with its first plant, recently signed up P&G's competitor L'Oréal to be the first customer of its planned European plant.
Coca-Cola has just changed from using green to clear packaging plastic for its Sprite bottles. This makes them more attractive for recycling as demand currently outstrips supply for clear, recycled PET (which is the name given to plastics belonging to the polyester family). The company is the largest purchaser of PET in the world and targets 100% collection and recycling by 2030. It's already at 56%.
What about re-useable plastic?
Re-usable plastic is an alternative, which avoids some of the problems of recycling, but brings others – not least the inconvenience of consumers needing to carry empty containers. Take the abundance of drinkable tap water in developed markets - and the carbon and plastic footprint of PET - as a threat to the bottled water industry. Free water-refilling stations are on the rise and now you can see large beverage companies with water brands working on alternatives.
For example, twelve months ago PepsiCo acquired SodaStream for $3.2bn to allow consumers to carbonate their own water at home - one cartridge makes around 60 litres of carbonated water. Coca-Cola has its Dasani PureFill vending machine, a product that emerged during a brainstorm for its R&D team and provides free filtered water (consumers need to have their own bottle) with the option of adding flavours or carbonation for a small fee.
This is not a recommendation to invest or disinvest in any of the companies, funds or sectors mentioned. Names of companies, funds and sectors are included for illustrative purposes only.
Sustainable funds investing in innovative solutions
Some fund managers are investing in this space and tend to focus on large companies with significant spend on innovative approaches to packaging and waste. Some actually partner with foundations like the Ellen MacArthur Foundation to target companies at the forefront of innovation around the circular economy (reuse and recycle). Other funds invest directly in companies making new, innovative and reusable materials that brands can use instead of plastics for their packaging.
Wrapping up
Addressing plastic pollution requires action from many different sides. There are still countries – China and India, for example – that ban bottle collection. It's actually illegal. Consumers need to do more to reuse and recycle. Manufacturers need to do more to create innovative solutions using recycled plastic. Retailers need to have the flexibility to alter logistics or shelf displays. And there's a role for the waste industry alongside governments in stepping-up collection and capacity for recycling. It's only through collaborating and working together that we will stop the plastic rot.
Find this useful? Read more about environmental investing:
Considering investing in sustainable funds?
Our ESG strategy is to seek out funds that invest in companies contributing positively to ESG factors including tackling the global plastic crisis, as well as generating profits over the long term.
Get in touch today to find out how you can gain exposure to a wide variety of sustainable investment funds with one of our ESG portfolios.
New to Canaccord Genuity Wealth Management?
If you are new to wealth management and would like to learn how this can benefit you, we can put you in touch with our team of experts that can help.
Get in touch
Investment involves risk. The value of investments and the income from them can go down as well as up and you may not get back the amount originally invested. This is not a recommendation to invest or disinvest in any of the companies, funds or sectors mentioned. Names of companies, funds and sectors are included for illustrative purposes only.
The information provided is not to be treated as specific advice. It has no regard for the specific investment objectives, financial situation or needs of any specific person or entity.
Find this information useful? Share it with others...
Investment involves risk and you may not get back what you invest. It's not suitable for everyone.
Investment involves risk and is not suitable for everyone.