Top 5 ESG investment themes
The top five ESG sustainable and responsible investment themes shaping our future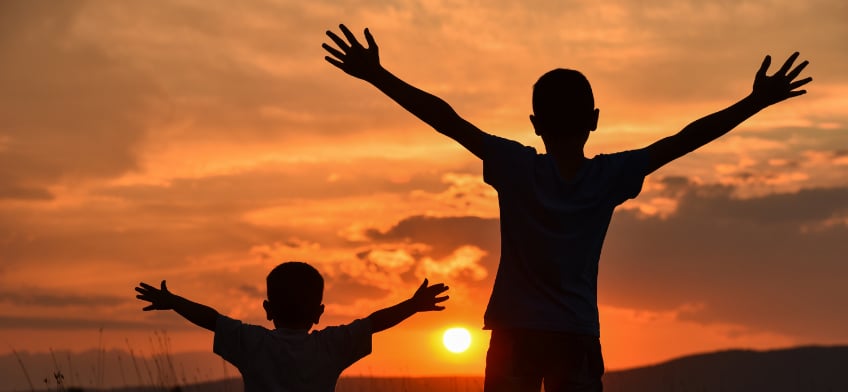 Lots of people are talking about the 'new normal', post-COVID-19 world. It's becoming clear that some aspects of how we live may well change forever. At Canaccord, we have started to reflect on this and are considering what will be important to people and where the innovation will come from to address the demands of a new world order – and, in turn, where there might be sustainable and responsible investment opportunities for our clients.
How does ESG offer sustainable and responsible investing?
The concept of ESG (environmental, social and governance) investing is shorthand for buying shares in those companies which are more likely to offer sustainable and responsible investment opportunities over the long term because they behave well to:
Our environment and our planet (E)
Our employees, suppliers and customers (S)
Our legislators, authorities and stakeholders (G).
As such, they are more likely to be rewarded by markets and so be of interest to investors looking for a sustainable and responsible investment strategy.
Here, we take a deep dive into five ESG sustainable and responsible investment themes we think are set to underpin our changing world and therefore form the tenet of our sustainable investing strategy on behalf of our discretionary clients. Some of these ESG or sustainable investing themes have come into focus due to COVID-19 while others were already in motion.
1. Cyber security
While some individuals will be desperate to return to the office, many others won't as they enjoy a more flexible and comfortable working environment and better quality of life. Those businesses, like Canaccord, who have adapted more easily to working from home may be seeing increased productivity and will question if full-time office working needs to be mandatory in the future. And while lots of us hope home schooling and education technology - or 'edtech' – will be short term, some of the learning facilities being developed will be in demand longer term.
The problem is, more working from home and spending time online - be it for shopping, education or keeping in touch with family and friends - is giving cyber criminals the opportunity of a lifetime. According to web security firm, Cloudfare, online threats have risen by six-times their usual levels during lockdown[1]. Some firms have reported highly sophisticated cyber-attacks affecting millions of customers.
Undoubtedly individuals, businesses and governments will demand more robust online security and protection against losses. Businesses ready to deliver these cyber security solutions look set to benefit from the new normal and could offer a sustainable investing opportunity.
According to Bloomberg Intelligence, China may quadruple the pace of its 5G network rollout this year due to the dual benefits of stimulating the economy and promoting its technology leadership. Given that 5G services rely heavily on cloud as a platform, we could expect that to drive some demand for related security solutions too.
2. Oncology
Whenever there is a crisis, people tend to focus on the causes of the crisis for years to come. After 9/11, terrorism was a concern and travel security became a big issue. After the 2008 financial crisis, banks remained under scrutiny for a long time. So, it follows that healthcare will be a big focus going forwards - in particular, cancer which is the second leading cause of death globally[2].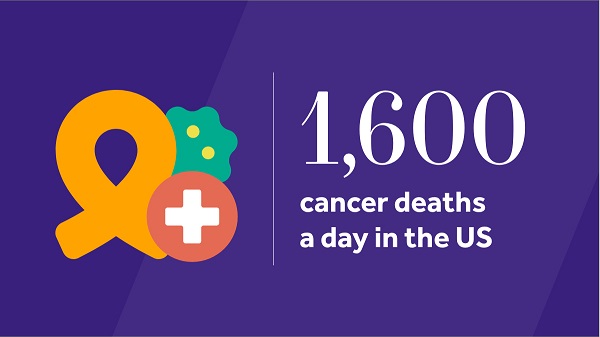 Currently in the US, there are 1,600 deaths a day due to cancer
38.4% of men and women in the US will be diagnosed with cancer at some point during their lifetimes
Global ageing is fuelling the cancer epidemic; worldwide cancer deaths are projected to increase by 72% over the next decade.[3]
The good news is that 83% of survival gains in cancer are attributed to new treatments[4], and there are masses of amazing, almost unimaginable innovations taking place across many areas:
Research e.g. companies developing more accurate research equipment, essential to develop novel diagnostics (such as biosensors) and drugs
Diagnosis e.g. companies developing kits to detect circulating tumorous DNA
Profiling e.g. companies establishing the genetic footprint of a cancer to develop personalised medicines
Technology e.g. companies developing better precision in radiation and surgery
Drugs e.g. companies looking at targeted immuno-oncology – to make the immune system the vanguard of our defence.
The oncology theme is diverse with exposure to biotech, pharmaceuticals, medical technology, life sciences and equipment, and may offer a sustainable and responsible investment opportunity.
3. Electrification – battery technology
For those looking for environmentally responsible investing, the climate emergency was already high on our radars before COVID-19 and these next three environmentally responsible investment themes are related. In some cases, the COVID-19 pandemic has accelerated the need to address some of the environmental challenges – such as the fast-tracked solution in London which will make cycling more accessible and safer, and hopefully avoid people getting back in their cars to escape public transport.
We believe battery technology is the main driver for the faster adoption of electric vehicles as well as grid storage capacity, which is needed for the renewable energy market, and could form part of an environmentally responsible investment strategy.
Some key stats:
Cars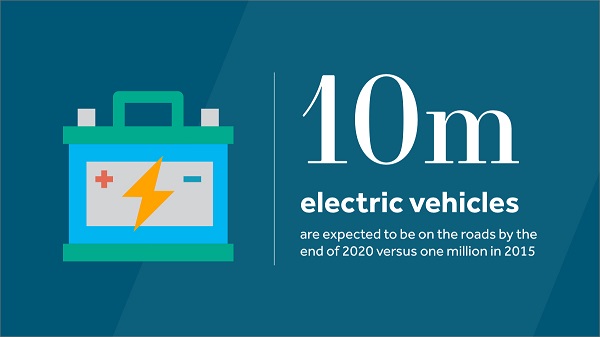 Energy storage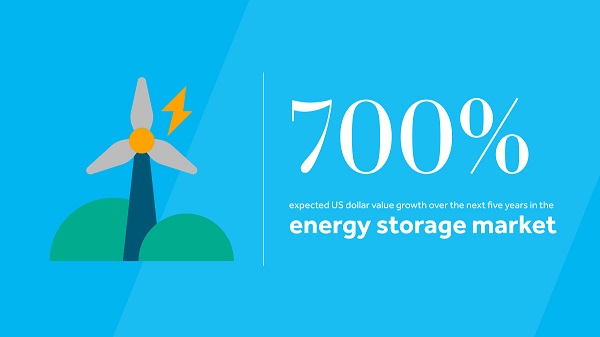 The US dollar value of the energy storage market is poised to grow 700% over the next five years
Renewable power is going to expand by 50% over the next five years which means there will be more demand for grid storage
Residential storage installations are expected to rise as users try to bypass peak and off-peak pricing differences[9].
4. Water
Ever-greater demand is combining with increasingly uneven and unreliable supply to make water one of the world's most precious resources.
On the demand side, the planet's swelling population is not the only factor; increasing global wealth is also changing patterns of water consumption as billions more people expect to enjoy regular showers, to eat more water-intensive crops, to water their gardens, to wear fabrics that draw heavily on water for their creation, and to use electricity whose generation depends on water for cooling.
On the supply side, climate change and shifting weather patterns are making the distribution of rain less predictable, as evidenced by the increase in both devastating floods and droughts around the world.
At the same time, migration and demographic shifts are moving people away from major water sources.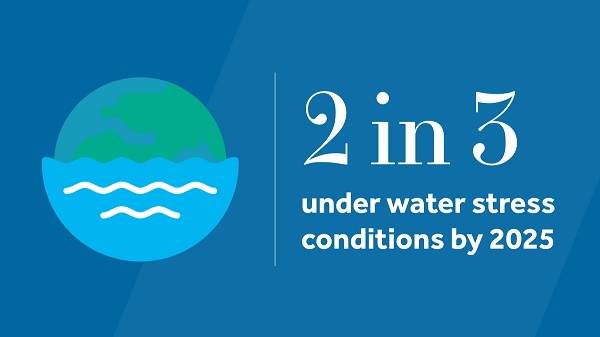 1.8 billion people are expected to be living in countries or regions with absolute water scarcity[10]
Two-thirds of the world population could be under water stress conditions by 202510
Only 39% of the world's population use safely managed sanitation facilities, leaving a market of 4.5 billion people needing sewerage connections[11].
For those looking for socially and environmentally responsible investing, there are many businesses innovating and finding ways to ease these water stresses; the global water market is estimated to be worth US$914.9bn by 202311:
Technology: innovative businesses are developing new digital technologies, including artificial intelligence and robotics in desalination and disinfection processes to make water more readily available and safer
Utilities: as well as their legacy business of providing and managing water supplies, utilities are at the forefront of the 'internet of things' as they deploy sensors and automation to run the world's water infrastructure more efficiently
Engineering: water is a vital input when creating everything from chemicals to fabrics, so engineering companies have deep expertise in conserving this natural resource.
Investing in the world's most precious resource not only offers an opportunity for socially and environmentally responsible investing, but may also deliver a sustainable investment over the long term.
5. Waste
For those looking for environmentally responsible investing, waste management is one of the most critical problems we face. By 2050, the World Bank predicts that waste growth could be twice as fast as population growth and, if not managed correctly, will have a devasting impact on our lives and the planet. Fortunately, plenty of businesses across the world are developing new techniques to turn our unwanted rubbish into a valuable commodity - from cockroach factories that morph food waste into cosmetics to the more urbane recycling of coffee pods into bicycles.
This is about creating a circular economy, in which we make the maximum use of resources before they are recycled into other products or returned to nature; as opposed to a linear economy where raw materials are converted into products and then thrown away. And there are many innovative businesses looking at the urgent need for local waste management – particularly in developed markets – which could offer an environmentally responsible investing approach.
An estimated 111 million tonnes of plastic waste from the US will not have a final destination by 2030[12].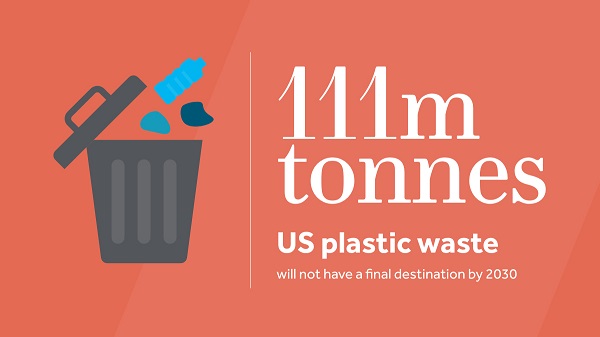 The top five ESG sustainable and responsible investment themes to watch closely
We believe the opportunities for these ESG sustainable investing themes are potentially enormous and could be incredibly important for several years to come. Fortunately, at Canaccord, we have a highly analytical team of responsible investment experts looking at the best ways for our discretionary clients to gain exposure to these themes - and while acknowledging the many challenges we may yet have to overcome, there are many reasons why the future can continue to be viewed with optimism.
Find this useful? Read more here:
Speak to one of our experts
If you have any questions about the current environment, about ESG or about your investments, please get in touch with us or email questions@canaccord.com. Please remember, if you hold an account with Canaccord, you can check your portfolio value at any time, through Wealth Online or by getting in touch with your Investment Manager.
Investment involves risk. The value of investments and the income from them can go down as well as up and you may not get back the amount originally invested. Past performance is not a reliable indicator of future performance.
This is not a recommendation to invest or disinvest in any of the themes or sectors mentioned. They are included for illustrative purposes only.
The information provided is not to be treated as specific advice. It has no regard for the specific investment objectives, financial situation or needs of any specific person or entity.
The information contained herein is based on materials and sources that we believe to be reliable, however, Canaccord Genuity Wealth Management makes no representation or warranty, either expressed or implied, in relation to the accuracy, completeness or reliability of the information contained herein. All opinions and estimates included in this document are subject to change without notice and Canaccord Genuity Wealth Management is under no obligation to update the information contained herein.
---
Find this information useful? Share it with others...
Investment involves risk and you may not get back what you invest. It's not suitable for everyone.
Investment involves risk and is not suitable for everyone.