Why ESG could drive the economic recovery
Why ESG investing could drive the economic recovery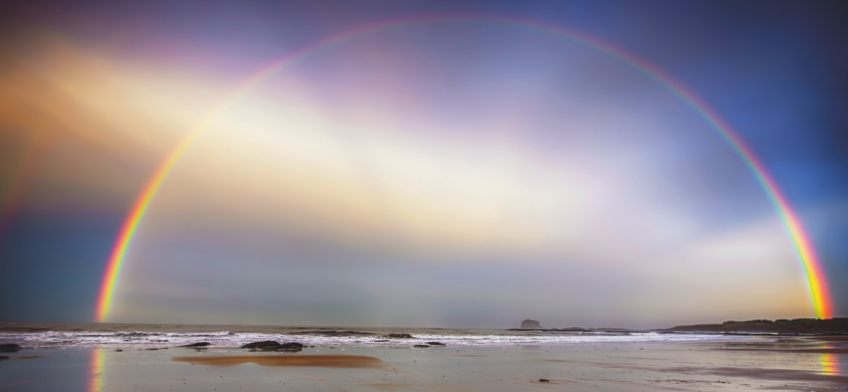 Many market participants are wondering why some equities have been so strong in light of the most dreadful economic backdrop since the Great Depression. Part of the answer is that markets look much further ahead than today's economy. The main reason, though, is that the shares that have performed best are those suffering the least from the shutdowns. Conversely, the sectors that have been decimated by people staying at home have had the worst losses to date.
So far, so clear, hopefully. The issue is, what will happen from now? Lockdowns are being lifted fairly slowly in European countries, more tentatively in various US states and very slowly indeed in the UK - with concerns that lifting shutdowns will bring more infections. So, when will we feel comfortable behaving in a semi-normal way again? And when will the ailing businesses and depressed sectors recover?
When will we buy stocks in the depressed sectors again?
Keeping our social distance at all times will inevitably cramp the consumer recovery, especially when the prospects for therapies and vaccines are still cloudy. It is a brave person who can forecast exactly when economic activity will return to a level that justifies buying the depressed sectors.
We may not need to make this momentous decision right now. Fortunately, there are some secular (or long-term) themes that are unlikely to be influenced by short-term 'stay-at-home' factors that may well carry us during and after the lockdowns. We have hinted about them in the past but would now like to explore them in more depth.
What is ESG investing?
The concept of ESG (environmental, social and governance) investing may sound like a fad but it is, in fact, shorthand for buying shares in those companies which are more likely to be successful and sustainable over the long-term because they behave well, to:
Our environment and our planet (E)
Our employees, suppliers and customers (S)
Our legislators, authorities and stakeholders (G).
As such, they are more likely to be rewarded by markets. Many stock-pickers have long understood this concept and, without calling themselves ESG investors, have selected companies that fit these criteria.
During the last economic cycle however, mainly societal themes have driven markets. For example the underlying equities of internet shopping, biotech and social media (among others) have done well. We think there may now be a few ESG investment themes that can carry us for at least several years:
Healthcare spending is obviously benefitting from the current virus, but everything that is not COVID-19 has been neglected. Many cancer conditions are going untreated. Oncology is one of the healthcare areas we think may do well in the coming years.
Working from home is an experiment that will probably continue beyond the lockdown, but our cyber-security is weaker at home than in the office and hackers know it. Spending in this area is bound to increase.
Water is an increasingly scarce commodity and its management will become more valuable over time. The firms that can do it well will be in great demand, not just in deprived areas of the world but even in developed countries.
The auto sector is inexorably headed in the direction of electric vehicles. The battery value chain is likely to be a growth area within a possibly declining industry.
De-carbonising our economy will also be seen as a priority. Which city dwellers have not noticed the clean air and sky during the lockdowns? Do they want to go back to the previous pollution levels?
There will be other similar themes developing over time, and we think sustainable businesses are likely to provide better returns and are worth focusing on. No one has to decide when to buy that airline stock when there are other themes that can deliver a better long-term, sustainable future.
How do we incorporate ESG into our investment management strategy?
As a signatory to the United Nations-supported Principles for Responsible Investment (PRI), we already consider ESG and sustainability issues in our investment process, which means our clients' discretionary portfolios already have exposure to the above themes. When the time is right, it is likely we will seize more of these thematic opportunities, rather than wait for the recovery of those companies reliant on our societies regaining some semblance of normality.
Speak to one of our experts
If you have any questions about the current environment or about your investments, please get in touch with us or email questions@canaccord.com. Please remember, if you hold an account with Canaccord, you can check your portfolio value at any time, through Wealth Online or by getting in touch with your Investment Manager.
Find this useful? Read more here:
Investment involves risk. The value of investments and the income from them can go down as well as up and you may not get back the amount originally invested. Past performance is not a reliable indicator of future performance.
This is not a recommendation to invest or disinvest in any of the themes or sectors mentioned. They are included for illustrative purposes only.
The information provided is not to be treated as specific advice. It has no regard for the specific investment objectives, financial situation or needs of any specific person or entity.
The information contained herein is based on materials and sources that we believe to be reliable, however, Canaccord Genuity Wealth Management makes no representation or warranty, either expressed or implied, in relation to the accuracy, completeness or reliability of the information contained herein. All opinions and estimates included in this document are subject to change without notice and Canaccord Genuity Wealth Management is under no obligation to update the information contained herein.
Find this information useful? Share it with others...
Investment involves risk and you may not get back what you invest. It's not suitable for everyone.
Investment involves risk and is not suitable for everyone.