Select Funds
Multi-manager investing, or third-party fund selection, is an important aspect of our wealth management proposition.
Through our Select Funds you can invest in specialist and geographic areas where you might not have the expertise and knowledge to invest on your own. Through holding the Select Funds, you can invest in multiple asset classes including equities, bonds, commodities and alternative investments.
Each of our Select Funds is designed with different risk objectives and investment policies, and these dictate the asset allocation within the fund so you can choose the one that meets your specific needs. We use active asset allocation to take advantage of the changing opportunities in each asset class, to diversify risk and to seek to improve the returns on your investment.
We have been managing our Select Funds for over a decade. Unlike a traditional fund, in which a single fund manager controls all of the money, our multi-manager portfolios not only spread your money across different asset types, but also different funds and investment styles. With a multi-manager portfolio, you are able to track an extensive range of investments through one portfolio. By not putting all your eggs in one basket, we help you diversify your investments and reduce your exposure to risk.
For our Select Fund factsheets, visit our fund literature area.
CGWM Bond Fund
Designed to generate positive total returns from a diversified portfolio of bonds and other debt securities and collective investment schemes.
CGWM Cautious Fund
Designed to generate an income, the fund manages risk to preserve capital value and achieve a consistent total return. The fund holds multiple asset classes including collective investment schemes, direct bonds and other yielding assets.
CGWM Select Diversity/CGWM Select Global Diversity Fund
Designed for those investors seeking a consistent total return. The fund offers a combination of capital growth and income, with the prospect of moderate growth over the longer-term. The fund holds multiple asset classes to achieve its goal.
CGWM Select Affinity/CGWM Select Global Affinity Fund
Designed for those investors seeking growth over the longer term. The portfolio invests to achieve the best return while considering the risk of each investment. The fund holds multiple asset classes to achieve this.
CGWM Select Opportunity/ CGWM Select Global Opportunity Fund
We have been running this strategy with great success since 2001. The fund is opportunistic, with our best investment ideas represented in a concentrated number of holdings and a select number of strategies. This dynamic fund is designed for those investors seeking growth. It holds multiple asset classes but focuses on achieving growth with less regard to volatility.
How to invest in our Select Funds
If you can invest GBP 5,000 (or currency equivalent) or more, you can access the Select Funds. For application forms and more information, visit our fund literature page.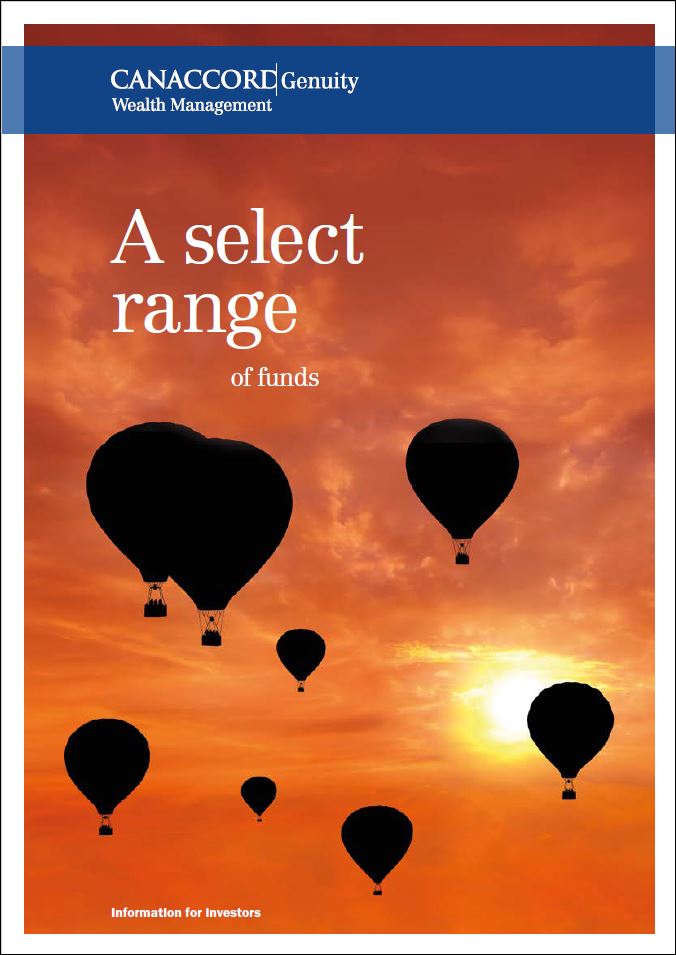 Download our brochure
Find out the details of the service

Read about how we'll keep you informed

Find out more about our wider services.
Download
How can we help?
If you would like to know how we can help with your investment, wealth management or financial planning needs, get in touch. We will be delighted to provide more details of our services.
IMPORTANT: Investment involves risk. The value of investments and the income from them can go down as well as up and you may not get back the amount originally invested. Past performance is not a reliable indicator of future performance.