Wealth planning
This service is designed to manage the whole of your finances, including your investments, and ensure they are structured to meet your objectives.
However, we can also work with you on a one-off, short-term basis to find a solution to an individual query or problem affecting, for example, your pension or long-term care.
Because our financial planning service is fee based and independent, your Financial Planner isn't tied to any specific provider or products – not even our own. Instead they can look at all the options and recommend the ones that are best for your needs.
This allows us to work with you in a clear, transparent partnership, and offer you objective, comprehensive advice.
Why choose our wealth planning service?
It is an independent, fee-based service, so our advice and recommendations will be determined entirely on what's best for your personal needs
You will benefit from our in-depth expertise and considerable experience; most of our Financial Planning Advisers have been in the industry for many years
We can provide you with exposure to multiple asset classes and alternative investments such as Venture Capital Trusts (VCTs) and Enterprise Investment Schemes (EISs)
Your Financial Planning Adviser can access the expertise of our Canaccord Genuity sister companies, including our investment banking division who can advise you on the sale or flotation of your business.
Find out more about how wealth planning can help you to achieve your long-term financial goals with David Goodfellow, Head of UK Financial Planning and Min Saha, Investment Director.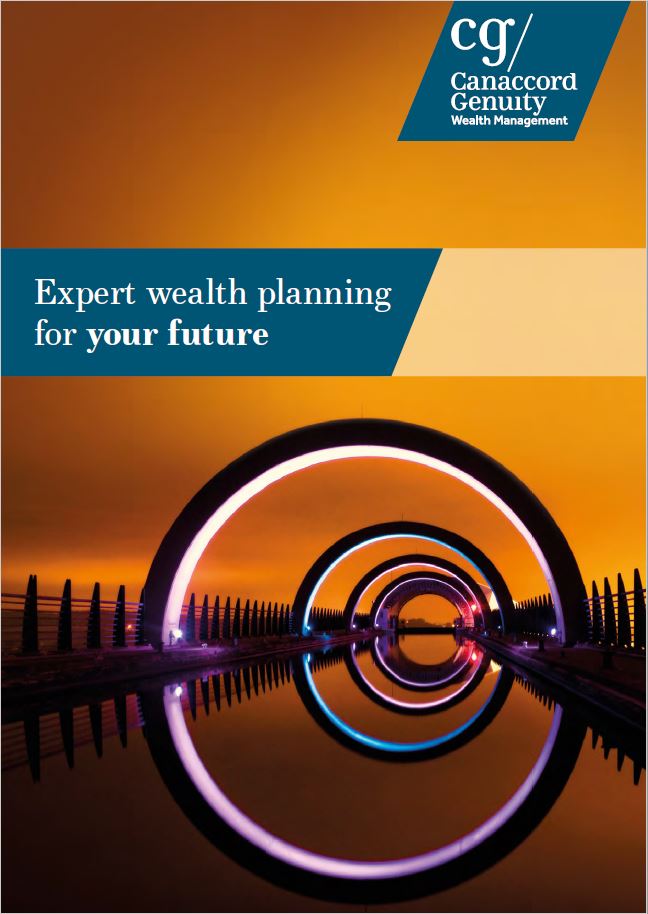 Download our wealth planning brochure
Find out why wealth planning is so important

How it can help you to plan your future

Read more about our specialist services.
Download
IHT
Read how inheritance tax (IHT) will affect you and your family
Make sure your family don't pay more than they need too
Learn how to help manage IHT.
Download
Retirement planning
Find out why retirement planning is so important
Learn how to make the most of your retirement
Read about our specialist services.
Some of our personal Wealth Planners
If you would like to know how we can help with your investment and wealth management needs, get in touch. We will be delighted to provide more details of our services.
Keeping you informed
Exploring the future - an ageing world
As part of 'exploring the future', we spoke to different experts to find out what long-term trends are they seeing and how these might affect your long-term financial plans and investments.
Read more
Why aren't women investing?
Recently, we undertook research to test our hypothesis that women don't invest in the markets (stocks, shares and bonds etc.) as much as men. With more than a third of high net worth women (35%) saying they don't have an investment portfolio, compared to 17% of high net worth men, our belief was confirmed.
Read more
IMPORTANT: Investment involves risk. The value of investments and the income from them can go down as well as up and you may not get back the amount originally invested. Past performance is not a reliable indicator of future performance.