Retirement planning and pension services
Use our quick calculator below to see if you will have enough money in retirement.
Clients almost always ask us "Will I be able to retire when I want to? Will I run out of money? How can I guarantee the kind of retirement I want?" As no-one knows exactly how long they're going to live or what financial challenges they may face, these are hard questions to answer. Pensions can be complex with so many considerations, including your family circumstances, pension rules and tax regulations. The good news is that whatever your situation, and however you want to enjoy retirement, we can help set up bespoke arrangements that are right for your needs. You can start by using our quick caclulator to see how likely you are to have enough money with the plans you have in place today.
Calculate if you'll have enough money in retirement
Assumes an inflation rate of 1.5% p.a. and investment performance return of 5% p.a.
Your email submission has been successful
We hope that your report provides motivation to keep building confidence in your financial future. We know it can be a daunting task so if you have any questions, please call one of our wealth planning experts.
Why choose our retirement and pension planning services?
Importantly, we don't simply look at your pension. Our independent, fee-based advisory service starts with a strategic review of all your personal financial arrangements, to see how they can best be structured to support your retirement. We will also make sure everything is done in the right order, as some decisions can impact other areas of your wealth planning.
This could include:
Cash flow modelling

– Looking at your current wealth along with your income and trying out different scenarios to see how they might work to fund your retirement
Pension pot review - Looking through all your current pensions to check they are still fit for purpose and are being properly managed
Future income options – navigating the complexities of pension regulation and 'freedoms' to ensure you make the right choices for your future prosperity
Retirement funds outside your pension – advice on creating income streams outside of your pension for maximum flexibility and tax efficiency
Tax allowances - making the most of all the allowances available to you, to maximise tax efficiency
Passing on wealth – advice on succession and estate planning as your decisions could affect the

inheritance tax

payable on your estate.
If you have funds invested through our investment management service, your investments are in expert hands, with a strategy built around your individual needs. We will take this into consideration when advising you.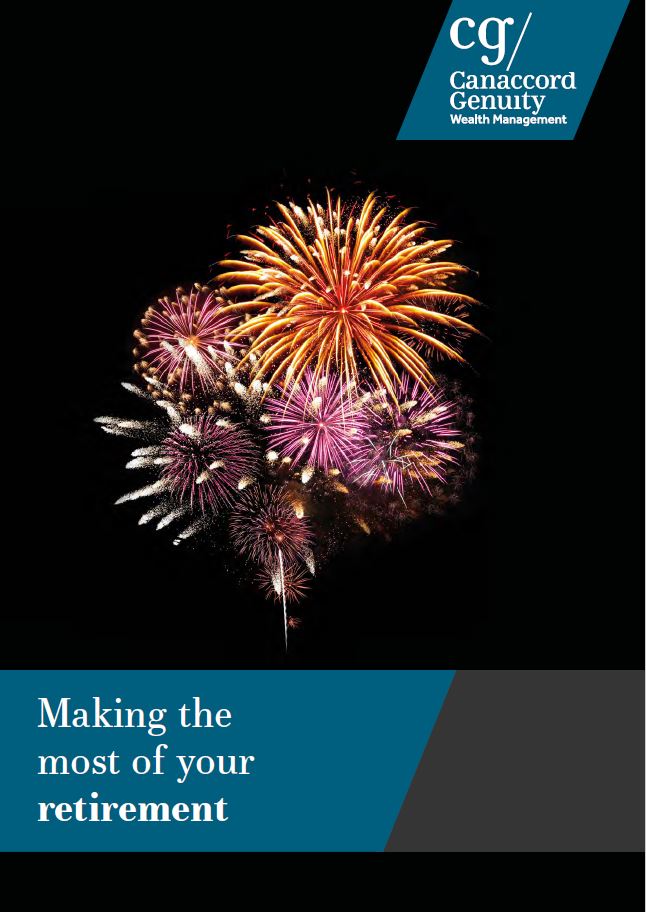 Download our retirement planning guide
Find out why retirement planning is so important
Learn how to make the most of your retirement
Read about our specialist services.
Download
The investments described in this brochure may not be suitable for all investors. Investors should make their own investment decisions based upon their own financial objectives and financial resources and, if in any doubt, should seek advice from an investment adviser.
The tax treatment of all investments depends upon individual circumstances and the levels and basis of taxation may change in the future. Investors should discuss their financial arrangements with their own tax adviser before investing.
IMPORTANT: Investment involves risk. The value of investments and the income from them can go down as well as up and you may not get back the amount originally invested. Past performance is not a reliable indicator of future performance.