Should you stay invested and ignore all the noise?
London event invitation
With equity markets climbing a 'wall of worry', investors are quoting a long list of concerns around:
Global trade wars
Rising interest rates
The historic length of the bull market
Politics… everywhere.
The list goes on.
However, perhaps the biggest risk missing from this list is that investors miss out on further gains as markets continue to rise given the positive economic backdrop. According to Canaccord Genuity's Chief US Strategist, Tony Dwyer, this is exactly what is likely to happen.
As the upcoming US midterms add yet another worry to the list, we invite you to hear from Tony Dwyer himself on all the 'noise' and what will really drive markets over the coming months.
Speaker - Tony Dwyer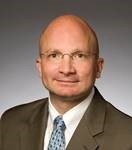 Tony Dwyer joined Canaccord Genuity as the firm's US Portfolio Strategist in the United States, following the Group's acquisition of Collins Stewart in March 2012.
As a strategist, Tony is best known for his practical application of macro-economic and tactical market indicators to help institutional clients make better investment decisions. He is frequently on various financial news television networks such as CNBC, FOX Business and Bloomberg.
Event details
Date: Wednesday 12 September 2018
Time: 17.45 - 20.00
Location: Canaccord Genuity Wealth Management, 41 Lothbury, London, EC2V 7AE


Registration
Please complete the below form to register for the event.
IMPORTANT: Investment involves risk. The value of investments and the income from them can go down as well as up and you may not get back the amount originally invested. Past performance is not a reliable indicator of future performance.