#cando athlete | David Smith
27 August 2019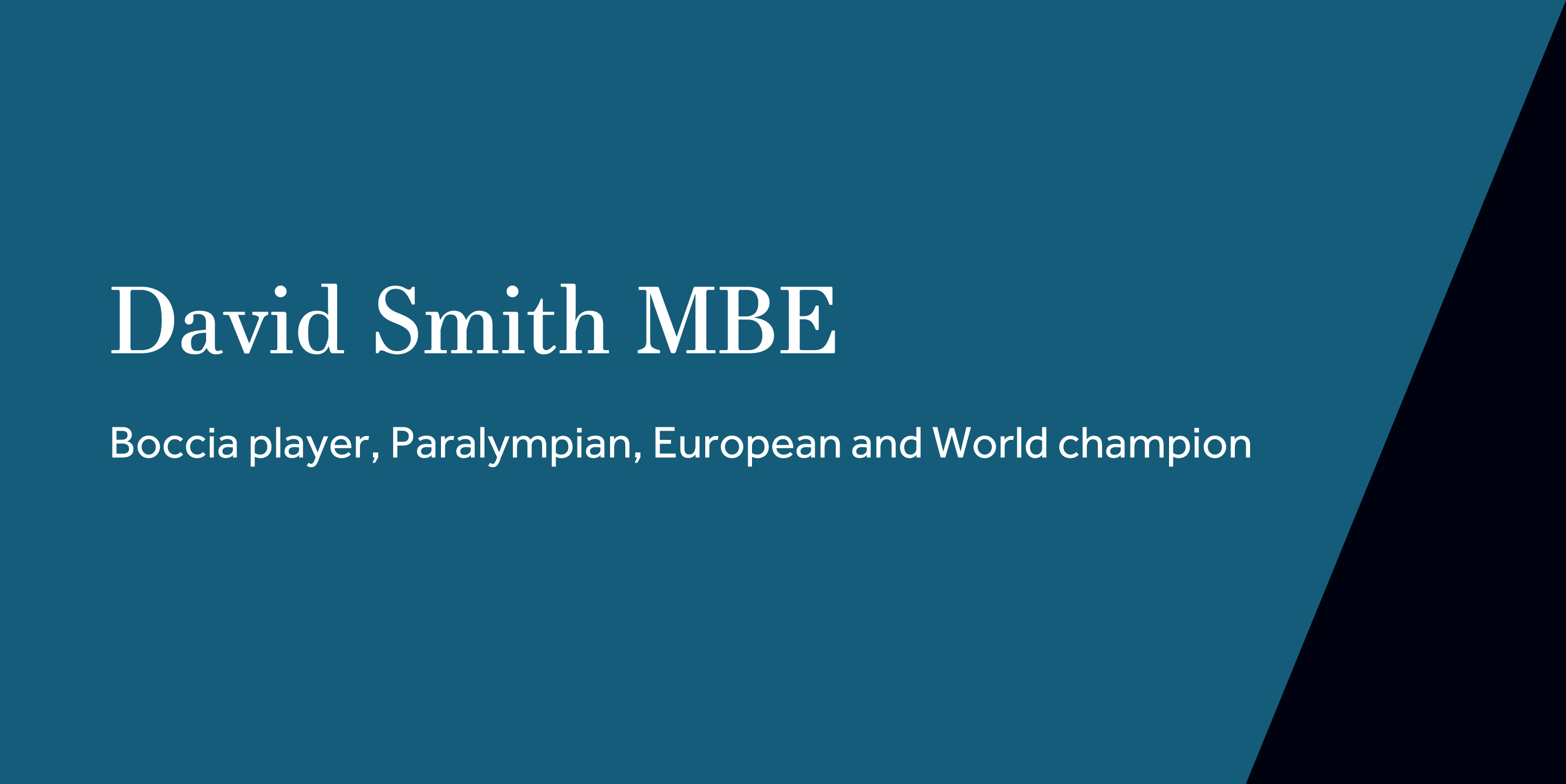 One of our #cando athletes is David Smith MBE, a Boccia player. We had a Q&A with David to find out a little more about him, his story and sport.
I love Boccia. I really like the competitive element of the sport as it's very physically demanding and intense; something that's not realised by people watching from the side lines.
Originally, I chose Boccia as it was the only sport I could really compete in due to my disability. When I first started playing in primary school I really wasn't very good - I was throwing sideways because I thought I would get the ball to go further. That's great, but it's not the right technique at all. It's no surprise I wasn't winning and it took a while to ignite my interest. But when I was eleven, I changed schools and that made all the difference. Treloar School pushed me and while I was there my confidence grew rapidly and I developed my talent. Now, I'm proud to be one of the most successful Boccia players in the world.
However, the journey hasn't always been easy and the transition between the Beijing and London Paralympics was one of my biggest challenges. I was really quite amateurish before Beijing. It was in the run up to London, in 2010, I realised I had to make some drastic changes to my lifestyle. I'd been studying for my degree at University and I was living the typical university lifestyle. Suffice to say I wasn't at my fittest. But the London Paralympics were a once in a lifetime event and I was desperate to compete. So, university took a back seat. I figured it's never too late to learn something new and my degree was something that I could come back to. With the help of my tutors we watered down my schedule so it was less time consuming and Boccia was able to become my priority.
Making that decision and lifestyle change was really difficult because reaching the Paralympics and completing my degree were both things that I wanted to achieve. But I've learned you need to focus on the present and, when trying to find a healthy balance, you really need to prioritise in order to proceed. You also need to make sure you maintain your motivation. There's no point going ahead if you're not committed. Use all the help available and gather a support network around you. There's always a compromise. In the end I focused on Boccia and I was still able to complete my degree, it just took slightly longer.
Throughout everything, it's all about having a positive attitude and finding a way to maintain this even when things get tricky or don't go your way. Keeping that positivity whilst looking for solutions to problems and not stop trying until you find. It really is about the process, not just the outcome.
TOP TIP
Lifestyle!
Consider your lifestyle outside of sport. Is there anything you can change to help you in your endeavours? You need to marry sport and lifestyle; they need to work together, rather than be a conflict of interest.
Find this information useful? Share it with others...
Investment involves risk and you may not get back what you invest. It's not suitable for everyone.
Investment involves risk and is not suitable for everyone.