#cando athlete | Eilish McColgan
23 May 2019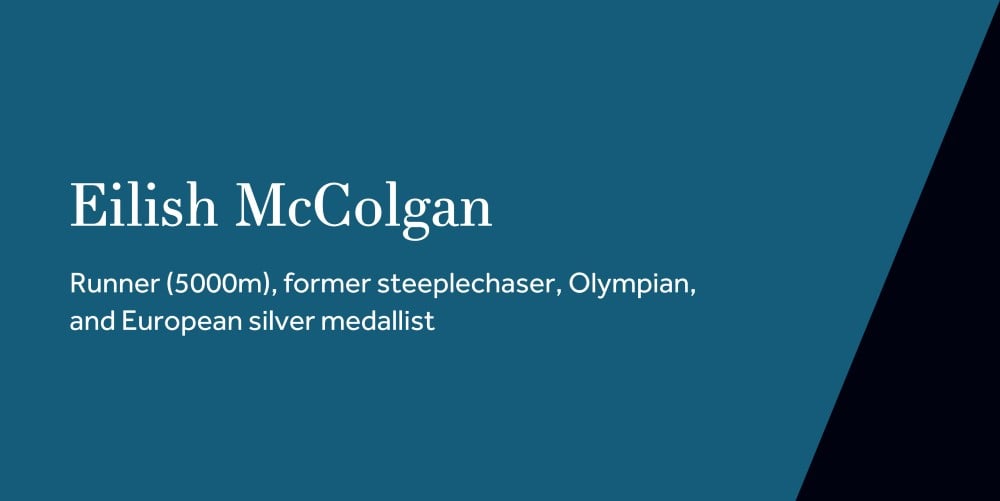 In-between training sessions we caught up with Eilish to find out a little more about her, her story and sport.
Battling against your own body when you have an injury or illness has to be the hardest thing about competing in sport. You're continuously trying to perform your best and pushing yourself to improve but doing so without making yourself ill or injuring yourself further can be challenging.
My biggest setback was my injury in 2011. I suffered a complete break in my foot and had to undergo surgery to have a metal plate and five screws inserted in my foot. I'd been preparing for the steeplechase event at the London 2012 Olympics (steeplechase had been my chosen sport) and the doctor told me I wouldn't be able to run competitively again. I didn't want to accept that. It was an incredibly challenging time, physically and mentally. I could see what was ahead and I was wondering if it was actually possible. My recovery was a long process but it made me more determined. And I did it. I have the Olympic vest and that's one of my major achievements.
Then I fractured my ankle in 2015 and needed an additional two screws after spending nine months in a cast. But it made me pause and rethink. I changed my aims, made the switch to the 5000m, and actually I've gone from strength to strength. I believe being a runner was the path I was meant to follow. I was just a few years late. As it turns out, perhaps my injury was really a blessing in disguise.
Top tip
Find a running buddy. Having a buddy helps provide encouragement to get you started and keeps you going when the weather is bad. They will help hold you accountable and you can hold them accountable too.
To find out more about Eilish and follow her journey please follow @CGWM_UK.
Find this information useful? Share it with others...
Investment involves risk and you may not get back what you invest. It's not suitable for everyone.
Investment involves risk and is not suitable for everyone.