#cando athlete | Gemma Howell
23 May 2019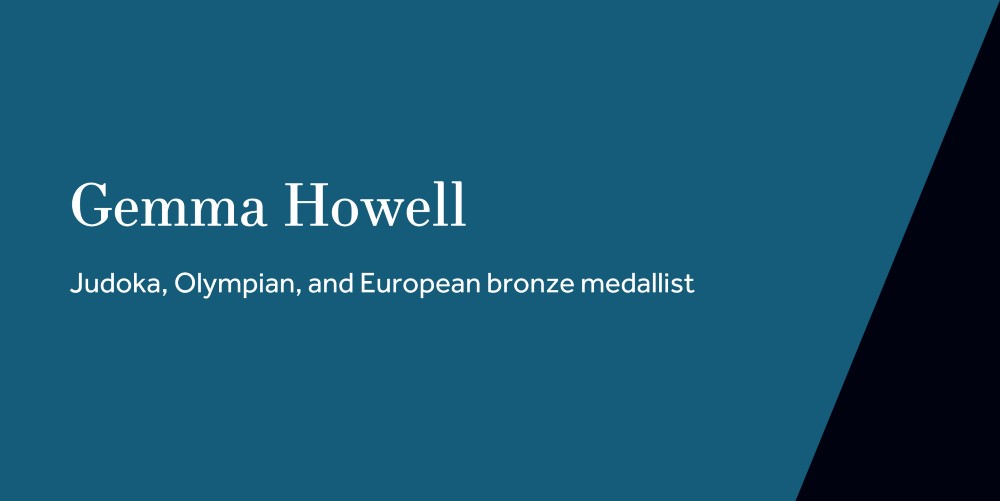 In-between training sessions we caught up with Gemma to find out a little more about her, her story and sport.
You know a sport is the one for you when you can't go to a session and you miss it. In my opinion, judo makes you feel good. It lets you take out your frustrations in a constructive way. Granted, you do feel bad when things don't necessarily go well but you've got to take the good with the bad.
Over my career I've had nine operations, two back stress fractures, a concussion, and I currently have an eleven-millimetre piece of loose bone in my elbow which I can't have operated on because I don't have the time to allow for the recovery period. So, coming back from each of these injuries and remaining motivated towards achieving my dream has been the hardest part of my journey.
I've really had to build up from rock bottom, which is not easy, and I couldn't have done it without the support network I have built around me. But those people, including my physio, believed in me even when I was questioning myself. They helped me gain positivity and their belief gave me hope.
It's so important to have a #cando attitude. It's about believing in yourself and the possibility of your dreams, because that's what powers you through the darker moments.That's how and why I manage to keep going. If I didn't have a #cando attitude, I would have stopped judo a few years ago and I wouldn't have achieved the best medal of my career.
To find out more about Gemma and follow her journey please follow @CGWM_UK.
Find this information useful? Share it with others...
Investment involves risk and you may not get back what you invest. It's not suitable for everyone.
Investment involves risk and is not suitable for everyone.