#cando athlete | Michael Jones
23 May 2019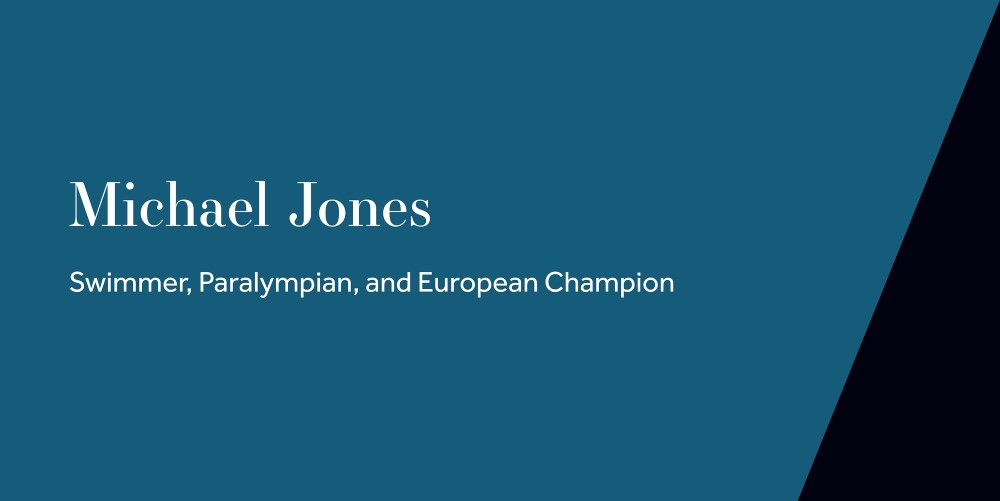 In-between training sessions we caught up with Michael to find out a little more about him, his story and sport.
The water is my happy place. I first went into the water at 16 weeks old and since then I have always been on, in, or around it. I have cerebral palsy and because of this I could never keep up with my friends on land. It was a different story entirely when I was in the water because, now, I was on a level playing field. Swimming was also really helpful in building my muscle strength for when I am on land.
When I need it most, the pool and training has given me an escape from my struggles in the 'real world' and also from my thoughts. This was really helpful when my mum was diagnosed with breast cancer in 2015, while I was at university, and when my dad passed away just 58 days before the Rio Paralympics began. It was really challenging to stay focused on swimming at the time, but I wanted to make my parents proud. Actually, when I did get into the pool I found that the repetitive nature of the sport gave me time to process and think through how I was feeling.
In sport and in life, the most important part of having a #cando attitude is to approach everything and give it your best shot. To be positive and motivate those around you in the process. It doesn't matter if you aren't the best or can't do it, the important part is approaching the task with the right attitude.
To find out more about Michael and his journey please follow CGWM on twitter.
Find this information useful? Share it with others...
Investment involves risk and you may not get back what you invest. It's not suitable for everyone.
Investment involves risk and is not suitable for everyone.